Description
The Asian Studies Program, the Mortara Center, and the Master's of Science of Foreign Service invites Georgetown University students, faculty, and staff to a discussion about American Grand Strategy in Asia with Professor Michael Green and Professor Robert Lieber as moderator. Dr. Green's new book By More Than Providence: Grand Strategy and American Power in the Asia Pacific Since 1783 (Columbia University Press) draws "on archives, interviews, and his own experience in the Pentagon and White House" and finds "one overarching concern driving U.S. policy toward East Asia: a fear that a rival power might use the Pacific to isolate and threaten the United States and prevent the ocean from becoming a conduit for the westward free flow of trade, values, and forward defense." The book examines history "from Thomas Jefferson to Alfred Thayer Mahan and Henry Kissinger and records the fate of their ideas as they collided with the realities of the Far East and adds clarity to America's stakes in the region." Read more about the book here.
A light lunch and beverages will be served and books will be available for purchase (with university discount) and time will be set aside for book signing.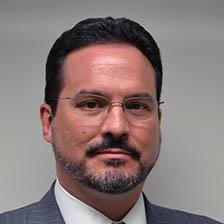 Biography:
Dr. Michael J. Green is Chair in Modern and Contemporary Japanese Politics and Foreign Policy for the Asian Studies Program at Georgetown University. He joined the faculty in January 2006 after serving as Special Assistant to the President and Senior Director for Asian Affairs on the National Security Council Staff and in prior positions at the Council on Foreign Relations, the Institute for Defense Analyses, the Department of Defense, MIT, and Johns Hopkins SAIS. He is currently also Senior Vice President and Japan Chair at the Center for Strategic and International Studies; a member of the Advisory Board of the Center for New America Security; and a member of the Aspen Strategy Group and the Council on Foreign Relations, in addition to other advisory and editorial boards.
Date and Time
Location
Mortara Center for International Studies
36th Street Northwest
Washington, DC 20007