Book Talk - "Africanistan: Development or Jihad?"
Description
As security concerns grow, and fears about the contagion of insecurity and its impact domestically and internationally through terrorism develop, Serge Michailof's "Africanistan: Development or Jihad" sets out a stark but critical reminder: development and sound development policies matter, but institution- and state-building matter even more. The type of pressures facing Afghanistan are now surfacing in Africa's Sahel, with important implications for Europe and US security concerns as reflected in the growing US military presence, particularly in Niger, where the first US casualties recently occurred.
In this lecture, Serge Michailof will discuss how his book "Africanistan: Development or Jihad" sets out the important, but troubling links between development policies gone awry and the growth of domestic and international terrorism. Across the Sahel, insecurity is now spreading like a bushfire, just like in Afghanistan. Despite major differences in history, geography, and culture, there are large and fascinating similarities between the Sahel and Afghanistan: a demographic impasse, stagnating agriculture, widespread rural misery, high unemployment, deep ethnic and religious fault lines, a weak state, poor governance, a lack of law and order, regional instability, drug trafficking, and the spread of radical Islam. In both cases, the interplay of internal governance issues and international development assistance are failing to avert a deterioration in the domestic security situation, with important international security dimensions.
About the Author: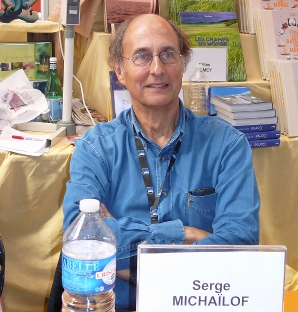 Serge Michailof has enjoyed an impressive and extensive career as an international development expert. He has held several senior positions in international and French development agencies and think tanks. From France's aid agency to the World Bank, to France's strategic think tanks, Serge Michailof has been a leading strategic analyst over the last several decades of the challenges of development and their linkages to security issues.
Serge Michailof is presently a researcher at FERDI (Fondation pour la Recherche en Développement International), and IRIS (Institut des relations Internationales et Stratégiques), two of the leading think tanks in France, board member of GRET, (Groupement de Recherches et d'Echanges Technologiques) one of the important French NGOs and of CIAN (Comité des Investisseurs en Afrique), the business association of French investors in Africa.
He taught economic development and aid policies at the Sorbonne-University of Paris and subsequently at the Institut National des Sciences Politiques in Paris (2002-2011). He continues to work advising the World Bank and other international development organizations, as well as various governments, specializing on fragile states and post conflict reconstruction, with a specific focus on institution- and state-building.
Click Here to read his full bio.