Description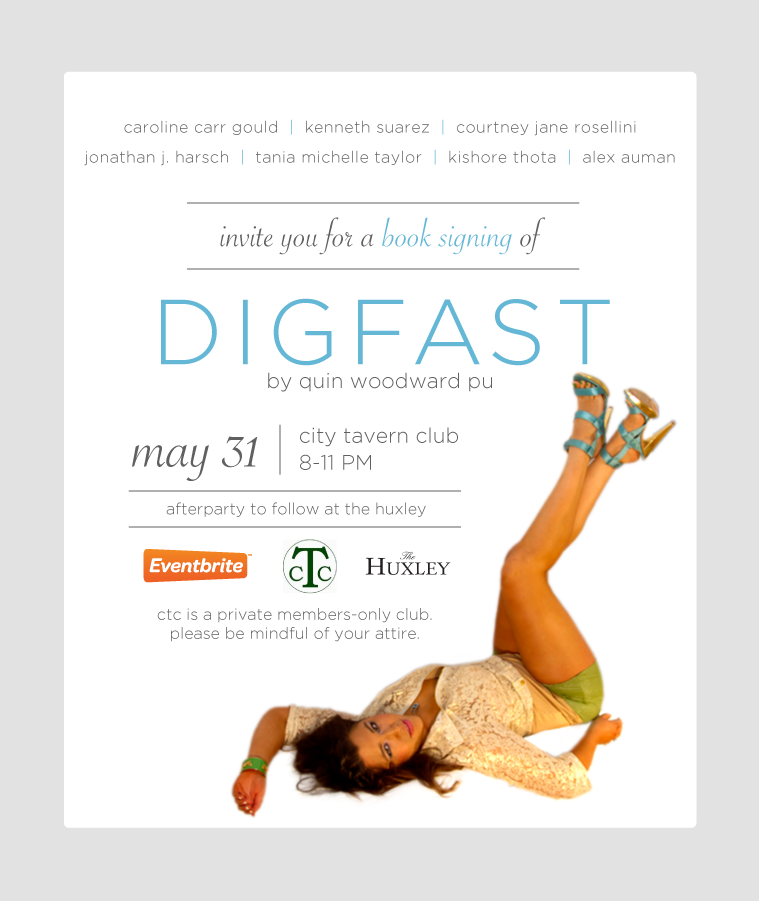 Join the host committee for cocktails and a celebration of Quin's second memoir, DIGFAST.
Cost of ticket includes signed copy of the book, as well as a selection of wines.
Distractibility. Indulgence. Grandiosity. Flight of ideas. Activity increase. Sleeplessness. Talkativeness.
DIGFAST: the mnemonic that medical students use to diagnose patients afflicted with hypomania—the mental condition that leaves the afflicted in a constant, elevated state of euphoric consciousness that only just flounders below mania (the crazy people kind).
Now in the first year on her own, Quin must navigate the social world—not to mention the career, relationship, and financial world—of Washington, DC. A diagnosed hypomanic, Quin is quick to love and even quicker to hate as she makes her way as a doctor-dropout-turned-digital-doyenne in the world's most cutthroat political town.
Please be cognizant of the dress codes enforced at both City Tavern Club and The Huxley.
Host committee: Caroline Carr Gould, Kenneth Suarez, Courtney Jane Rosellini, Jonathan J. Harsch, Tania Michelle Taylor, Kishore Thota, Alex Auman