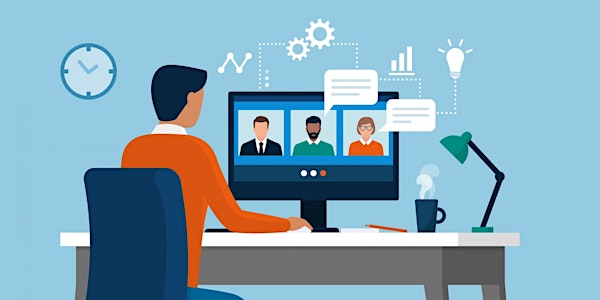 Book Review & Discussion : The Little Book of Common Sense Investing
The Only Way to Guarantee Your Fair Share of Stock Market Returns
About this event
This Event Will Help You Learn
What is an index fund;
Why these funds are trustworthy investments;
How the returns of these funds compared to other funds and individual stocks;
The way emotions, short-run mindset and admin fee impact your investments; and
Why you must avoid funds traded on the exchange.
About the Author
JOHN C. BOGLE is founder and former chairman of the Vanguard Group of mutual funds and President of its Bogle Financial Markets Research Center. After creating Vanguard in 1974, he served as chairman and chief executive officer until 1996 and senior chairman until 2000. Bogle is the author of ten books, including Enough: True Measures of Money, Business, and Life, The Little Book of Common Sense Investing, and Clash of the Cultures: Investment vs. Speculation, all published by Wiley.
Overview
Benjamin Graham wrote the "Intelligent Investor" in 1949. Graham was his generation's wisest fund manager. Hence, his book is also a legend of wise investment advice. He says that many investors don't have any professional knowledge or training.
Consequently, they don't check a company's worth, and it's stock's value. Nor can these investors forecast a firm's share value in the future. Thus, he advises investors to be conservative in their choices. He recommends putting money in a diverse portfolio. And the stocks in such portfolio must be held on to in the long run.
Graham warns investors against depending too much on brokers. He says that these brokers' commission conflicts with clients' long-term goals. Graham explains that the odds are never in favor of an investor. He writes positively about mutual funds. But he also points something out about mutual funds. From 1937-1947, a typical mutual fund gave 3% less return than the S&Ps 500 Index. As per Graham, investors should stick to conservative and standard types of investments. No doubt his advisors are as sensible today as during his time.
Take-Aways
If you invest in single stocks, there's high risk. In contrast, index funds don't have any risk. It's because they invest in the whole stock market.
A typical index fund produces enormous returns in the long run. Thanks to the power of compounding.
Capitalism is a game of positive-sum.
Attempts to outdo the share market is a zero-sum game. Here, some win while some lose.
Due to costs and risks, investors can't beat the market's return in the long-term.
Very few money managers outdo long-run market returns.
Overall share market returns reduce with the increase in share buying and selling.