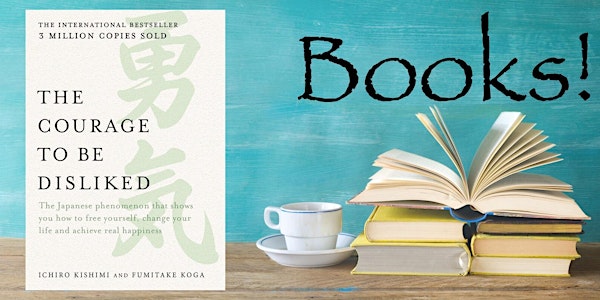 Book Review & Discussion : The Courage to Be Disliked
How to Free Yourself, Change Your Life, and Achieve Real Happiness
When and where
Date and time
Sat, 11 Feb 2023 10:00 - 13:00 PST
About this event
In this event, you'll learn
When we first form our life style
What to avoid to not fall into the competition trap
How you can build meaningful relationships without getting frustrated
Why you should treat even inanimate objects like friends
Which root cause triggers most of our addictions
About the Author
Ichiro Kishimi was born in Kyoto, where he currently resides. He writes and lectures on Adlerian psychology and provides counseling for youths in psychiatric clinics as a certified counselor and consultant for the Japanese Society of Adlerian Psychology. He is the translator, into Japanese, of selected writings by Alfred Adler—The Science of Living and Problems of Neurosis—and he is the author of Introduction to Adlerian Psychology, in addition to numerous other books.
Fumitake Koga is an award-winning professional writer and author. He has released numerous bestselling works of business-related and general non-fiction. He encountered Adlerian psychology in his late twenties and was deeply affected by its conventional wisdom–defying ideas. Thereafter, Koga made numerous visits to Ichiro Kishimi in Kyoto, gleaned from him the essence of Adlerian psychology, and took down the notes for the classical "dialogue format" method of Greek philosophy that is used in this book.
Overview
The Courage to be Disliked, which was wildly popular in Japan, was written by Ichiro Kishimi, who did for Adler what Plato did for Socrates. Alfred Adler was considered one of the three pillars of psychology, alongside Freud and Jung.
The latter psychoanalysts focused on analyzing the unconscious, an aetiological approach (that seeks to determine past causes for why people behave the way they do), while Adler's individualistic psychology was about focusing on what could be done today, regardless of what happened in the past.
Through a Socratic dialogue that takes place between an anxious, disillusioned youth and a wise philosopher, we learn about Adler's approach to psychology as a philosopher. The purpose of the dialogue was not to give the youth the answers to life, but to open his eyes to a new way of thinking.
Adler acknowledges that the past does determine future behavior to some extent. The inferiority and superiority complex are examples. Everyone assumes that their past behavior influences how they think about the world, but Adler is saying that it is not our patterns that control us in the present, but our goals.
THE BIG TAKEAWAYS:
Your yesterday does not determine your tomorrow.
Everyone decides to view life the way they do.
Seeing our small imperfections as massive flaws is just an excuse to avoid others.
No regular person thinks about us in the way we believe they do.
Your life belongs to you.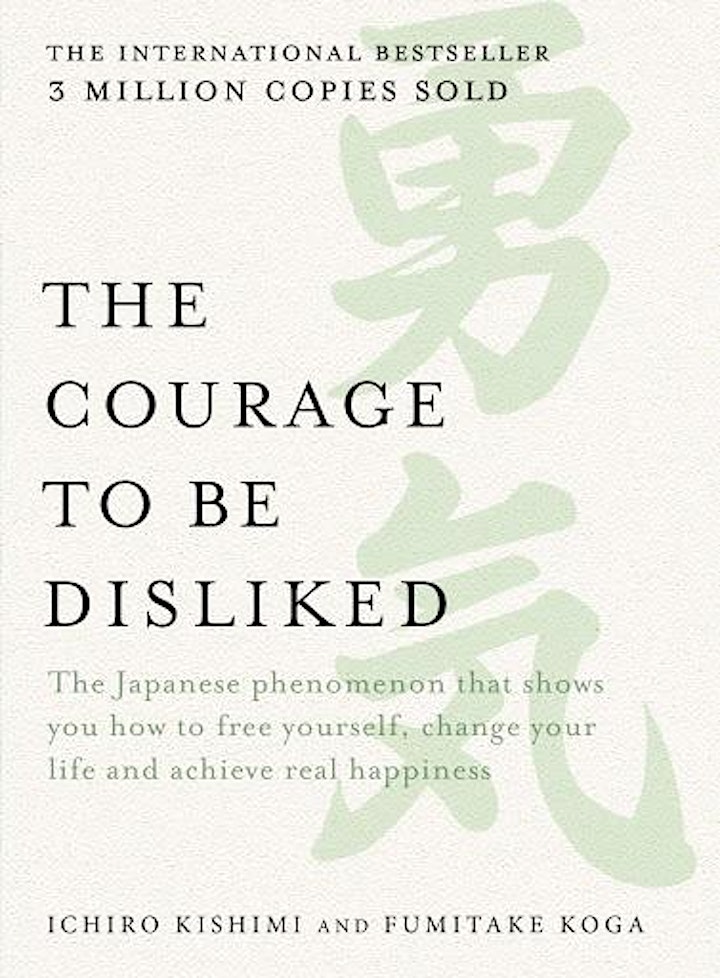 About the organiser
organizes events about the measuring techniques to understand the business efficiency.