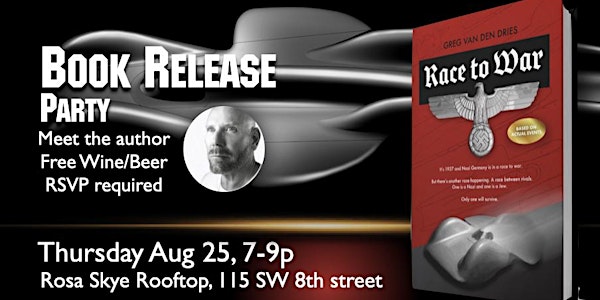 Book Release Party
Celebrate the debut novel "Race to War" before it becomes a movie! Meet the author, grab a drink and watch the Miami sunset!
When and where
Location
Rosa Sky 115 Southwest 8th Street #22nd Floor Miami, FL 33130
About this event
RSVP req, 21+, LTD tixs.
Photo Tag : @racetowar
On a cold day in January 1938, two men climb into their race cars. They are about to attempt to set the world land speed record on the newly constructed German autobahn amid the tumultuous backdrop of Hitler's pre-war Germany. Rudolf Caracciola and Bernd Rosemeyer are exceptional Grand Prix drivers, but one is a devout Nazi and is committed to Hitler's purge. The other holds a secret so scandalous it would mean certain death. Only one driver survives the record attempt.Join us as we celebrate the launch of this facinating novel!
www.racetowar.com