Location
Leslie-Lohman Museum of Art
26 Wooster St.
New York, NY 10013
Book Release: Brown Neon by Raquel Gutiérrez in conversation with Rigoberto González
About this event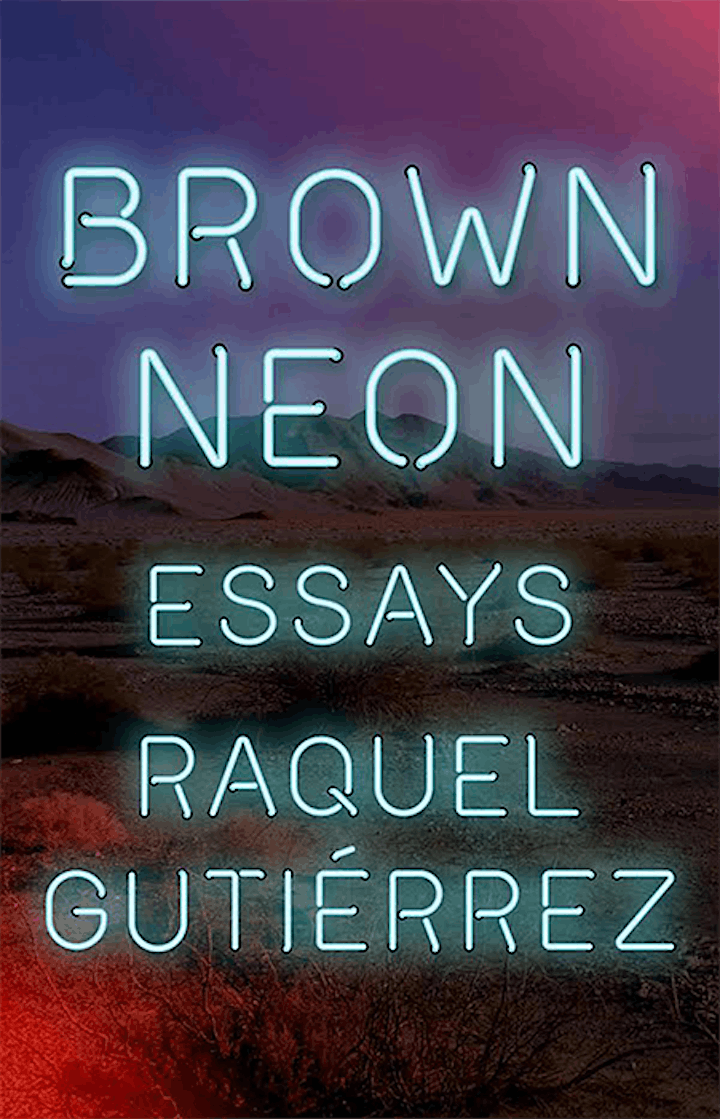 Book Release: Brown Neon by Raquel Gutiérrez in conversation with Rigoberto González
Join author's Raquel Gutiérrez and Rigoberto Gonzáles as they read and discuss Gutiérrez's new series of essays Brown Neon, published by Coffee House Press. Listed as one of the most anticipated books of 2022 by Latinx Publishing and Electric Literature, among others, Brown Neon is "a meditation on southwestern terrains, intergenerational queer dynamics, and surveilled brown artists that crosses physical and conceptual borders." The evening will include readings from the artist's work, discussion with the audience, and a book signing in partnership with local bookseller P&T Knitwear.
Books will be available for purchase and signing at the event.
Raquel Gutiérrez is an arts critic, writer, poet, and educator. Born and raised in Los Angeles, Gutiérrez credits the queer and feminist diy, post-punk zine culture of the 1990s, plus Los Angeles County and Getty paid arts internships, for introducing them to the various vibrant art and music scenes and communities throughout Southern California. Gutiérrez is a 2021 recipient of the Rabkin Prize in Arts Journalism and a 2017 recipient of the Andy Warhol Foundation Arts Writers Grant. They are faculty for Oregon State University–Cascades' Low Residency MFA in Creative Writing. Gutiérrez calls Tucson, Arizona, home.
Rigoberto González is the author of eighteen books of poetry and prose. His awards include Lannan, Guggenheim, NEA, NYFA, and USA Rolón fellowships, the PEN/Voelcker Award, the American Book Award from the Before Columbus Foundation, the Lenore Marshall Prize from the Academy of American Poets, and the Shelley Memorial Prize from the Poetry Society of America. Currently, he's Distinguished Professor of English and the director of the MFA Program in Creative Writing at Rutgers-Newark.
HEALTH, SAFETY, ACCESSIBILITY
In order to continue adhering to safety protocols and ensure the protection of our staff and other patrons, we require that all visitors to the museum wear a mask the entire time they are inside the museum. Masks are always available to those who need them at our front desk.
Leslie-Lohman Museum strives to provide a welcoming environment to all visitors. External steps lead to our entrance doors: a wheelchair lift is available. All galleries are wheelchair-accessible, and a single-occupancy accessible restroom is located behind the visitor services desk: all restrooms are gender-neutral. Large print didactics are available.
To request access accommodations please contact info@leslielohman.org at least three days in advance of your planned visit.