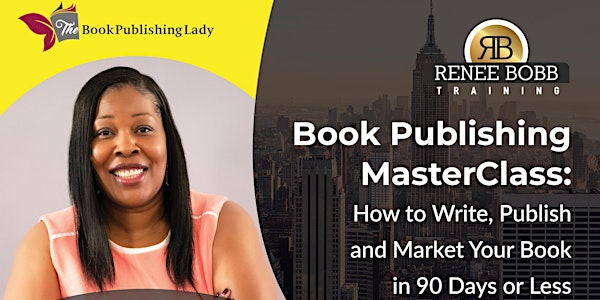 Book Publishing MasterClass: Write, Publish & Market Your Book in 90-Days
Book Publishing MasterClass provide writers and entrepreneurs a step-by-step process on how to write, market & publish a book in 90 days.
Refund Policy
Contact the organizer to request a refund.
About this event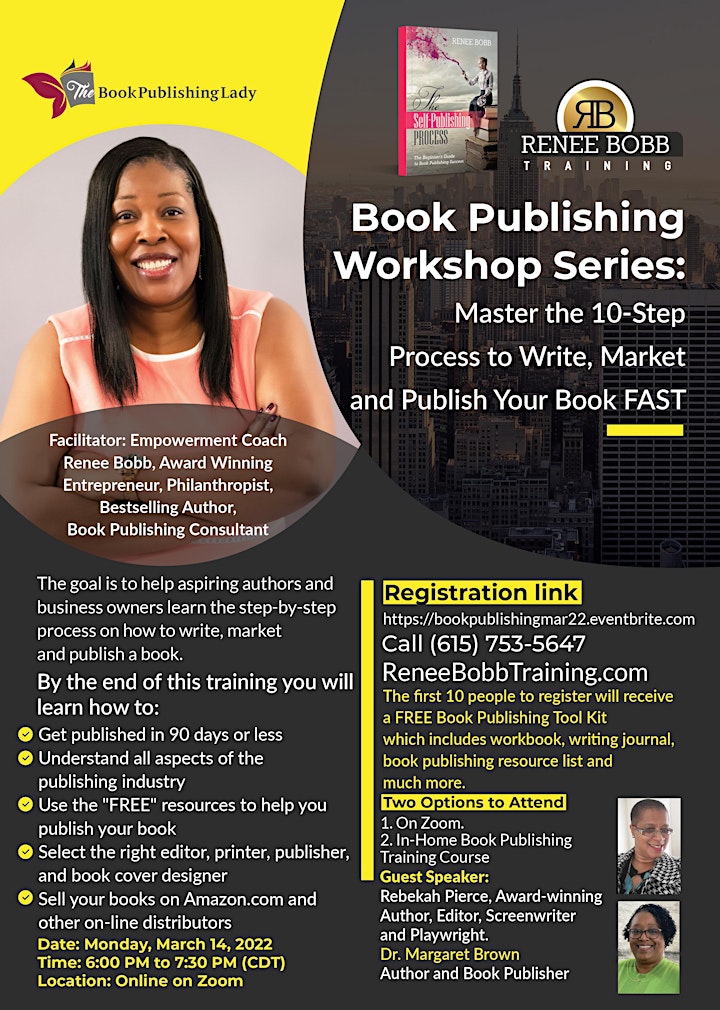 Publish Your Book Today: Master the step-by-step Process of How to Write, Market and Publish Your Book FAST!
Register Now:
By the end of this MasterClass you will learn how to:
Get published in 90-days or less
Understand all aspects of the publishing industry
Publish e-books, children's books, poetry and training manuals
Clearly understand the Book Publishing Process
Write a Best Selling Book
Manufacture and organize your book
Use the "FREE" Resources to help you publish your book
Select the right editor, printer, publisher and book cover designer
Publish and print 100 books for under $300.00
Sell 100 books in less than 100 days
The goal of this MasterClass is to:
Understand the Book Publishing Process
Write a GREAT Book
Tap into the many resources to help you launch your book
Get your book on the market in 90-days or less
You will leave the workshop with a sample of your book
Dates: Thursday, October 13, 2022
Time: 6:00 PM to 7:30 PM (CDT)
Location: Zoom
Other Options:
1. Attend on Zoom. You can attend the training from the comfort of your home. Once you register you will receive a Zoom link and all of the materials.
2. Training Program. Receive the recording and the materials so you can watch the training where ever you want to .
The first 10 people to register will receive a FREE Book Publishing Tool Kits: Includes
1. Workbook: The Self-Publishing Process: The Beginner's Guide to Book Publishing Success.
2. Copies of contracts and vendor list of industry experts to help you publish your book.
3. Book Publishing Journal.
4. Book Publishing Resource Guide which includes all of the resources Renee has used to publish books.
5. One- 30 minute1-on-1 Book Publishing Coaching Session with "The Book Publishing Lady" Renee Bobb.
Four ways to register:
1. Online: https://OctBookPublishing2022.eventbrite.com
2. Call (615) 753-56473
3. Email bookpublishinglady@gmail.com
4. www.BookPublishingLady.com