Book Presentation of Locomotrix - Selected Poetry and Prose of Amelia Rosselli

Thursday, March 22, 2012 at 6:00 PM (CDT)
Event Details
The Director of the Italian Cultural Institute
Silvio Marchetti
in collaboration with The Poetry Foundation
is pleased to invite you to a presentation of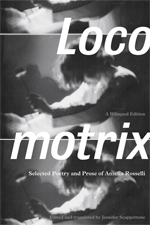 Locomotrix
Selected Poetry and Prose of Amelia Rosselli
The University of Chicago Press, 2012
 with the editor of the book, Jennifer Scappettone, and Antonio Riccardi
Thursday, March 22nd
6:00pm

Poetry Foundation
61 West Superior Street
Chicago, IL 60654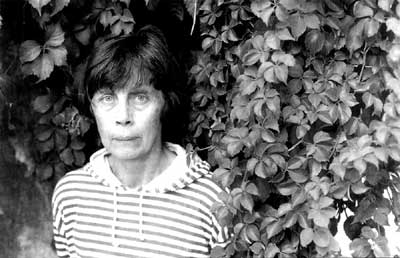 Amelia Rosselli (1930–96) was one of the most important poets to emerge from Europe in the aftermath of World War II. As the daughter of the Jewish socialist Carlo Rosselli, she spent her childhood and adolescence in exile from Fascist Italy between France, England, and the United States.
In a period dominated by the confessional mode, Rosselli aspired to compose stanzas characterized by a new objectivity and collective orientation, "where the I is the public, where the I is things, where the I is the things that happen." Through her trilingual body of work, she expresses the hopes and devastations of the postwar era, synthesizing a hybrid literary heritage stretching from Dante and the troubadours through Ezra Pound and John Berryman, in which playful inventions across Italian, English, and French coexist with unadorned social critique.
Published by The University of Chicago Press, 2012, this collection, which is the first to bring together a generous selection of Rosselli's poems and prose in English and in translation, has been edited and translated by Jennifer Scappettone, who as Lawrence Venuti (Temple University) states, has accomplished "a work of cultural restoration that helps to create a broader context in which the anglophone reader can more fully appreciate Italian poetic traditions (…), producing effects at once stunning and uncanny in recreating the Italian."
About the Poetry Foundation
The Poetry Foundation, publisher of Poetry magazine, is an independent literary organization committed to a vigorous presence for poetry in our culture. It exists to discover and celebrate the best poetry and to place it before the largest possible audience. The Poetry Foundation seeks to be a leader in shaping a receptive climate for poetry by developing new audiences, creating new avenues for delivery, and encouraging new kinds of poetry through innovative partnerships, prizes, and programs. Opened to the public in June 2011, the Poetry Foundation building in Chicago provides new space for the Foundation's extensive roster of public programs and events. It also houses a public garden, a library, and an exhibition gallery, as well as the offices of the Poetry Foundation and Poetry magazine. For more information, please visit www.poetryfoundation.org.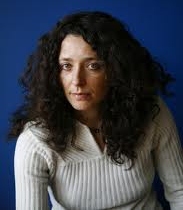 Assistant Professor of English and Creative Writing at the University of Chicago, Jennifer Scappettone was born in New York and, in 2005, received a PhD from the University of California, Berkeley. Her poetry has appeared in a range of anthologies, and her poetry collections include the chapbooks Err-Residence (2007), Beauty (Is the New Absurdity) (2007), and Thing Ode / Ode oggettuale (2008), translated into Italian with Marco Giovenale, as well as the book-length From Dame Quickly (2009). As a guest editor, she featured Italian poetry in the journal Aufgabe in 2008.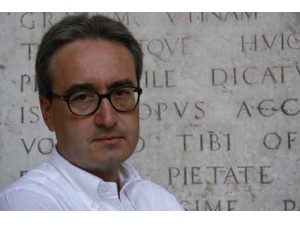 Managing Editor of Mondadori Libri, one of the most important Italian publishing houses, Antonio Riccardi is also a poet, writer and intellectual. Born in Parma in 1962, he graduated from the University of Pavia. He directs and writes for several magazines and newspapers, and with Maurizio Cucchi ,he edits the Almanacco dello specchio, an annual collection of contemporary poetries. He also edited the volume of essays Per la poesia tra novecento e nuovo Millennio, about poetry in the twentieth century, as well as Giordano Bruno's Il Candelaio and La Cena delle Ceneri. Antonio Riccardi has lectured in Italy, the United States, France and Denmark.

The presentation will be followed by a reception.
Reservations kindly suggested.
Click here to see all of the Institute's upcoming events.
Special thanks to Acqua Smeraldina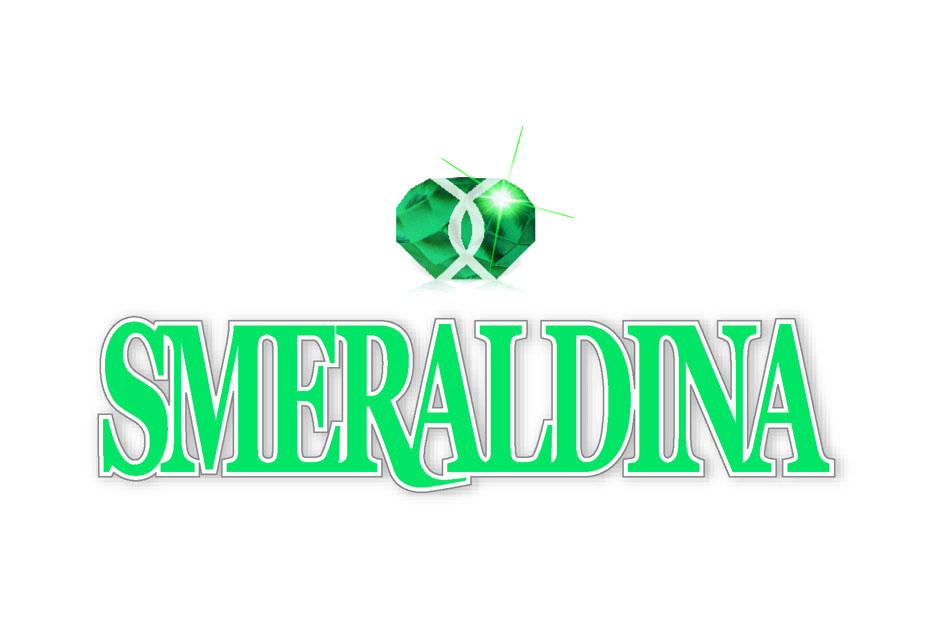 Have questions about Book Presentation of Locomotrix - Selected Poetry and Prose of Amelia Rosselli?
Contact
When & Where

The Poetry Foundation
61 West Superior Street
Chicago, IL 61654


Thursday, March 22, 2012 at 6:00 PM (CDT)
Add to my calendar
Organizer
Italian Cultural Institute of Chicago
500 N Michigan Ave. Suite 1450
Chicago, IL 60611
Currently active in all the major cities of the five continents, the ninety Italian Cultural Institutes serve as an ideal meeting place for intellectuals, artists, and cultural operatives, as well as for ordinary citizens, both Italian and foreign, who wish to establish or maintain a relationship with our country. By acting not only as a showcase and source of current information on Italy, but also as a driving force behind initiatives and projects of cultural cooperation, the Italian Cultural Institute has become a focal point for both the Italian communities abroad and the growing demand for Italian culture throughout the world.

By extending the role of Embassies and Consulates, the Italian Cultural Institutes offer the most effective tools for promoting a worldwide image of Italy as a center of production, preservation, and dissemination of culture from the Classical Age until today. Along with organizing cultural events in a vast array of areas, including art, music, cinema, theatre, dance, fashion, design, and photography, the Italian Cultural Institutes:


Offer the opportunity to learn Italian language and culture through the organization of courses, the management of libraries and the preparation of educational and editorial materials;
Provide the networks and the premises to facilitate the integration of Italian operators in the process of cultural exchange and production at an international level;
Provide information and logistic support to public and private cultural operators, both Italian and foreign;
Continuously support initiatives aimed at promoting an intercultural dialogue based on the principles of democracy and international solidarity.