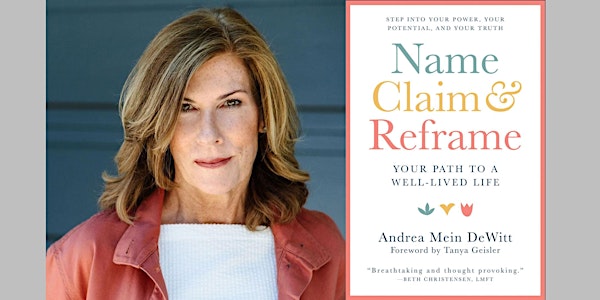 Book Launch with Andrea Mein DeWitt, author of 'Name, Claim & Reframe'
NAME, CLAIM & REFRAME is a simple yet powerful strategy to navigate life.
When and where
Location
Orinda Books 276 Village Square Orinda, CA 94563
About this event
Even in times of adversity, challenge, and setbacks, adopting a more strategic and intentional approach to life is possible. Author and Life Coach Andrea Mein DeWitt's new book, Name, Claim & Reframe – Your Path to a Well-Lived Life explores how to access the best parts of both our masculine and feminine energy to get what we want and to gain awareness around the triggers and limiting beliefs that keep us stuck in old behavior patterns. She lays out simple strategies to move past self-doubt and into a place of real transformation.