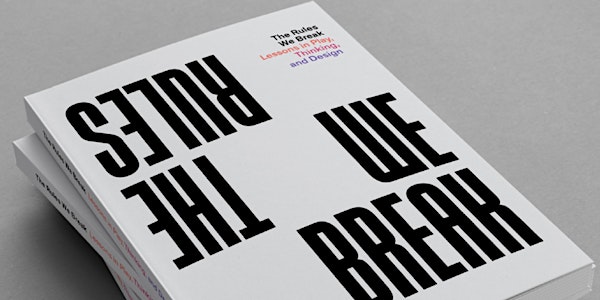 Book Launch: The Rules We Break
THE RULES WE BREAK: Lessons in Play, Thinking, and Design is a design book that asks you to play.
When and where
Location
NYU Game Center 370 Jay Street Brooklyn, NY 11201
About this event
THE RULES WE BREAK
A new book by Eric Zimmerman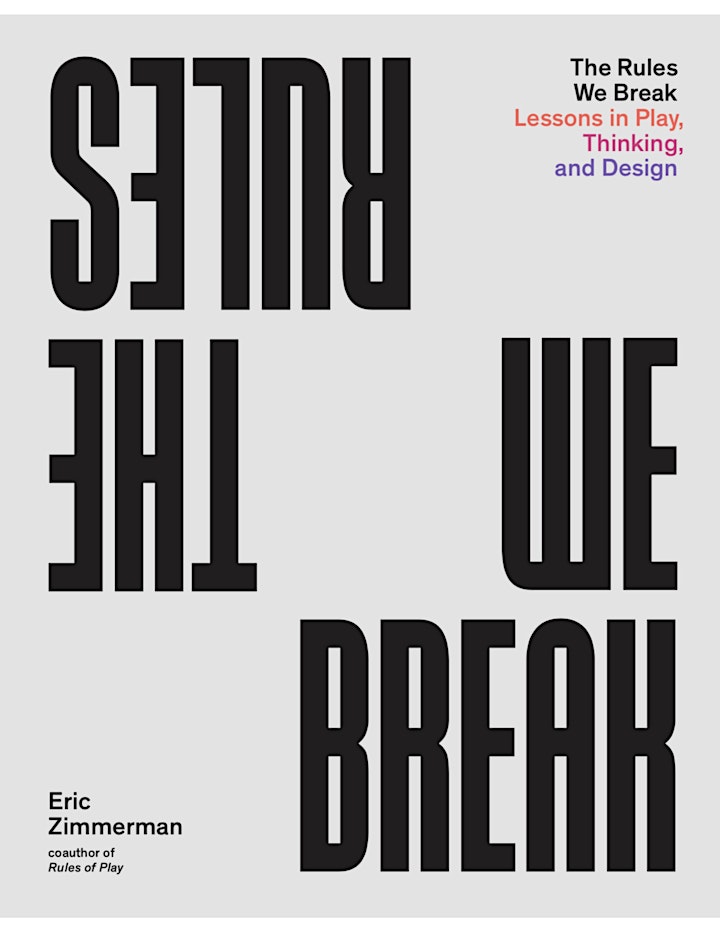 THE RULES WE BREAK: Lessons in Play, Thinking, and Design is a design book that asks you to play.
Full of hands-on exercises and thought-provoking essays, THE RULES WE BREAK is based on Eric's decades of game design teaching - including his many years at the NYU Game Center. Learn new approaches to creative collaboration, group brainstorming, problem solving, design iteration, understanding systems, and communicating ideas — strategies that are useful across any discipline or situation.
The book is structured in three parts: PLAY, SYSTEMS, and DESIGN. Redesign the rules of Tic-Tac-Toe; compose an interactive story on a deck of blank cards; conceive, design, and playtest original projects; and more. No computers required.
More info about the book can be found at theruleswebreak.com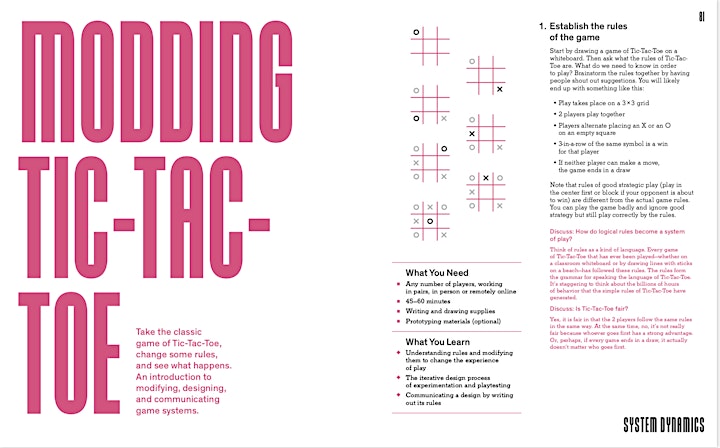 Join us for an interactive evening where Eric will lead us through exercises from the book, talk about the ideas underlying his approach to design education, and dialog with NYU Game Center Director Naomi Clark.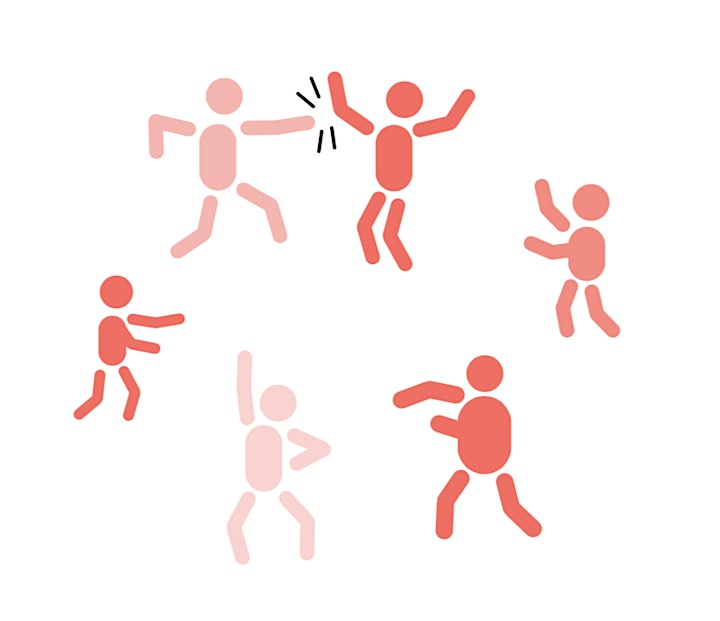 Early praise for THE RULES WE BREAK:
Breaking big ideas down into palatable bites of design wisdom, this book is like a spread of lovely tapas plates, seasoned by experience, and ready for designers, players, and teachers, to fill themselves with the spicy lessons in play and thought that only Eric Zimmerman can bring to the table.
- Tracy Fullerton, Director, USC Game Innovation Lab
To understand games one has to actually engage with and experiment with them in a playful and introspective way, and that is really what The Rules We Break is all about.
- Richard Garfield, designer of genre-defining game Magic: The Gathering
This marvelous book - years in the making - is a treasure trove of design thinking, inspiring reflections, and practical exercises. The Rules we Break belongs on the shelf of every designer and educator.
- Richard LeMarchand, lead game designer on Uncharted and faculty at USC Games
Like yoga for the brain, Zimmerman's The Rules We Break embraces play as a serious way to learn. The Rules we Break is a handbook for the 21st century, where play just happens to be a serious way to learn about—and change—the systems that impact our lives.
- Colleen Macklin, award-winning game designer & Parsons School of Design