NYU SPS Human Capital Management is hosting the virtual book launch for Jay Van Bavel's new release, The Power of Us.
About this event
This exciting online event includes a special talk by author Jay Van Bavel, followed by a Q&A forum facilitated by Dr. Anna Tavis, Academic Director of the Human Capital Management Department at the NYU School of Professional Studies.
In addition to an engaging discussion, attendees will enjoy a special discount on their purchase of the book, The Power of Us: Harnessing Our Shared Identities to Improve Performance, Increase Cooperation, and Promote Social Harmony.
ABOUT THE BOOK
THE POWER OF US explores the dynamics of shared, social identities. What causes people to develop social identities? What happens to people when they define themselves in terms of group memberships? Under what conditions does the human proclivity to divide the world into "us" and "them" produce toxic conflict and devastating discrimination? And how can shared identities instead be harnessed to improve performance, increase cooperation, and promote social harmony?
Learn more about the book and sign up for the weekly newsletter here.
ABOUT THE CO-AUTHOR
JAY VAN BAVEL is an Associate Professor of Psychology and Neural Science at New York University, an affiliate at the Stern School of Business in Management and Organizations, and Director of the Social Identity & Morality Lab. From neurons to social networks, Jay's research investigates the psychology and neuroscience of implicit bias, group identity, team performance, decision-making, and public health. He lives in New York City with his family and pet hamster, Sunny, and once taught a class while trapped in an elevator with his son and daughter.
In addition to various media engagements, Jay was featured on a recent episode of NPR's podcast Hidden Brain titled "Group Think," which you can listen to here.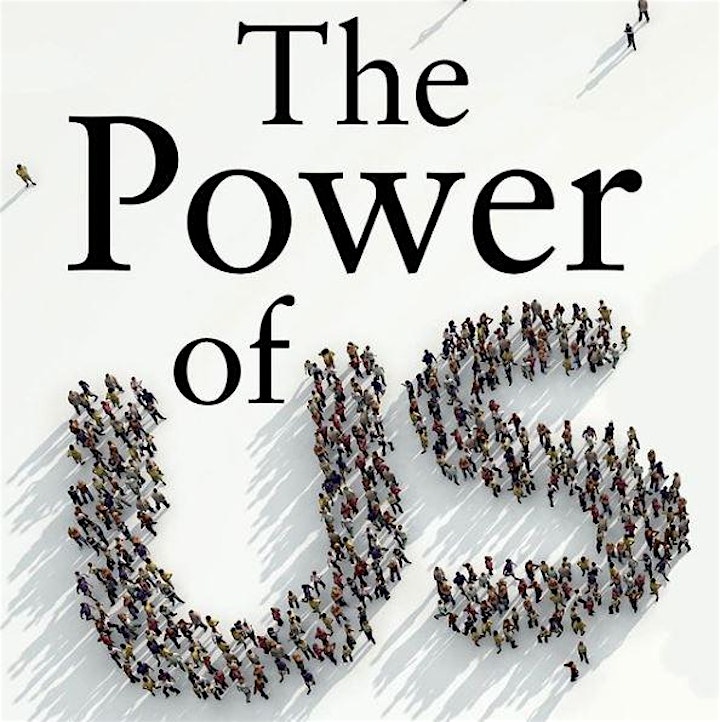 Organizer of Book Launch: The Power of Us by Jay Van Bavel