Event Information
Refund policy
Refunds up to 1 day before event
Eventbrite's fee is nonrefundable.
Stelliform & Octavia Cade launch a new novella + chat about climate grief, extinction, hope, and action - with special guests + prizes!
About this event
Octavia Cade's dark and creepy science fiction novella, THE IMPOSSIBLE RESURRECTION OF GRIEF, will be released on May 20 and we're celebrating the book's important and unabashed perspective on climate grief, extinction, and what we still stand to lose when we think we've lost everything. The launch will open with poetry and music from Tiff Morris and Shannon Roszell, and include a reading by Octavia Cade as well as a conversation and Q&A with Octavia hosted by Stelliform Press's Publisher, Selena Middleton.
This online event has free, ebook, and paperback ticket tiers because we want EVERYONE to come and engage in this important conversation. We also have some fabulous prizes to give away.
Event Itinerary:
8:00-8:05 - Welcome & Intros
8:05-8:15 - Opening Performances from Special Literary and Musical Guests Tiff Morris and Shannon Roszell
8:15-8:25 - Octavia Cade Reads from THE IMPOSSIBLE RESURRECTION OF GRIEF
8:25-8:55 - Q&A with Stelliform Press Publisher and Editor-in-Chief Selena Middleton and Audience Q&A
8:55-9:00 - Prize Announcements!
About Octavia Cade's novella, THE IMPOSSIBLE RESURRECTION OF GRIEF:
IN A DYING WORLD, GRIEF HAS A LIFE OF ITS OWN…
With the collapse of ecosystems and the extinction of species comes the Grief: an unstoppable melancholia that ends in suicide. When Ruby's friend, mourning the loss of the Great Barrier Reef, succumbs to the Grief, the letters she leaves behind reveal the hidden world of the resurrected dead. The Tasmanian tiger, brought back from extinction in an isolated facility, is only the first… but rebirth is not always biological, and it comes with a price. As a scientist, Ruby resists the Grief by focusing her research on resilient jellyfish, but she can't avoid choosing which side she's on. How can she fight against the dead and the forces behind them when doing so risks her home, her life, and the entire biosphere?
About Octavia Cade:
Octavia Cade is a New Zealand writer with a PhD in science communication. She attended Clarion West 2016, has won three Sir Julius Vogel awards for speculative fiction, and is a Bram Stoker nominee. She was the 2020 writer in residence at Massey University, where she wrote The Impossible Resurrection of Grief.
Special Guest Performances
Tiff Morris will open our event with poetry. Morris is a Mi'kmaw editor and writer of speculative poetry and fiction. She is the author of the chapbook Havoc in Silence (Molten Molecular Minutiae, 2019). Her work has been featured in Room Magazine, Prairie Fire, and Eye to the Telescope, among others. A member of the Indigenous Editors Association, she writes, edits, reads tarot and hunts UFOs in K'jipuktuk (Halifax), Nova Scotia.
Shannon Roszell will perform her new single "Gonna Love You." A powerhouse performer, Roszell is a singer-songwriter from the Kawartha Lakes, northeast of Toronto. Her sound is best characterized as symphonic indie rock, fusing orchestral voicings with searing electric guitar and vocals. An outspoken environmentalist, Roszell has created performance art pieces in protest of the tar sands pipelines. Roszell's first single, "Gonna Love You" (March 2021), is a post-apocalyptic love song to our damaged earth. Her debut album, Within the Shimmering Darkness (Spring, 2022) is rich with sonic landscapes as expansive as the view out her farmhouse studio window.
About Stelliform Press:
Stelliform Press is a small independent Canadian literary press which publishes fiction which address our world's most pressing problems: climate change, ecological destruction, and the effect of these issues on how we relate to each other and to the other beings that live with us in the world. We see these problems as systemic and pervasive, exacerbating long-standing social issues, and challenging us to confront the roots of human thought and feeling. See the Stelliform Press website for more info.
About Divination Hollow Reviews:
We are grateful to Divination Hollow Reviews for their support in promoting this event and its creators. Divination Hollow Reviews aims to promote literacy and creativity through Horror and other related sub-genres for a distinct audience of readers, writers, reviewers, and creators by promoting camaraderie, inclusivity, and equality, by cultivating a diverse group of reviewers/contributors, and amplifying as many voices as possible within the community. Learn more about Divination Hollow Reviews here.
Stelliform Online Event Safety Protocol:
We take all abuse and/or harassment extremely seriously. The following are steps we are taking to protect our authors and guests:
Zoom password protection
Chat monitored by Stelliform volunteers
Zero-tolerance policy of abusive/harassing behaviour and inappropriate interactions/questions posed to authors or between guests; any offensive questions or comments will be deleted and you will be banned
If you are banned your paid ticket will not be refunded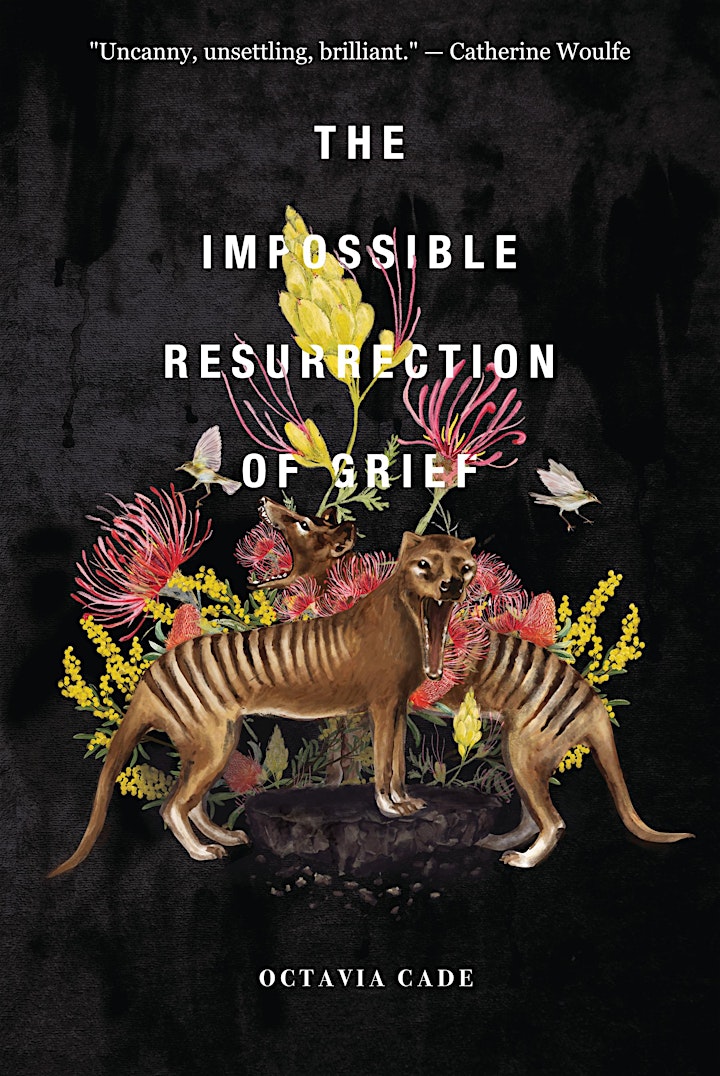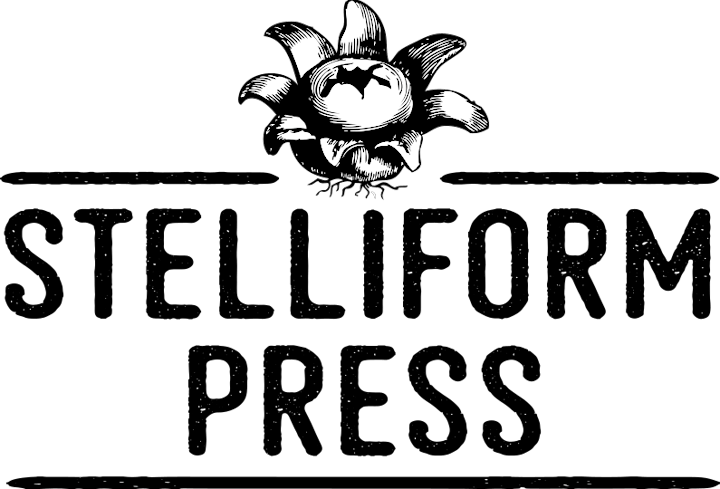 Date and time
Location
Refund policy
Refunds up to 1 day before event
Eventbrite's fee is nonrefundable.
Organizer of Book Launch: The Impossible Resurrection of Grief by Octavia Cade