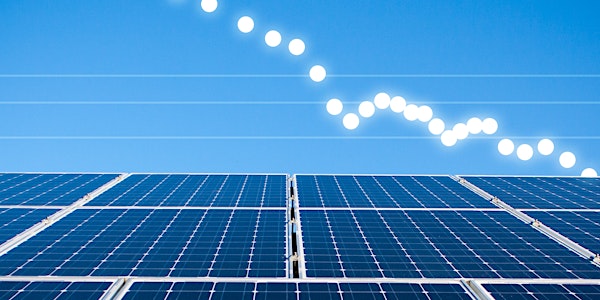 Book Launch, Solar Power Finance Without the Jargon
Launch drinks for the new book Solar Power Without the Jargon, by Jenny Chase of BloombergNEF
When and where
Location
Newspeak House 133 Bethnal Green Road London E2 7DG United Kingdom
About this event
The solar power industry is growing remarkably fast worldwide, with over 100GW installed for the first time in 2018 and over 120GW expected in 2019. This is largely driven by rapidly dropping costs and increasing competitiveness of solar electricity with gas and coal in many countries, almost regardless of action on climate change. Over the past decade, the price of solar modules has fallen over 90% and the big challenges for solar power have moved beyond the cost of electricity, to much bigger questions about the future of electricity.
A new book, Solar Power Finance Without the Jargon, introduces key concepts in finance and renewable energy and provides a readable introduction to the world of business as it applies to solving the energy portion of climate change. It covers startup culture from a personal angle, some less successful examples of solar companies with candid interviews of the founders, and explanations of concepts like levelised cost of energy, the power markets and the experience curve.
Author Jenny Chase, head of solar analysis at financial information provider BloombergNEF, has been tracking solar price, demand, technology and investment since 2006 and aims to write the book she should have read as a student wanting to work in clean energy. This evening will be a chance to meet the author and talk about renewable energy with like-minded people.
The book is available from publisher World Scientific Publishing, here: https://www.worldscientific.com/worldscibooks/10.1142/q0219
Or on Amazon, here:
https://www.amazon.co.uk/Solar-Power-Finance-Without-Jargon-ebook/dp/B07TV4FGNK/ref=tmm_kin_swatch_0?_encoding=UTF8&qid=&sr=