Come meet contributors to Skylights: Essays in the History and Contemporary Culture of Astrology, edited by Dr. Frances Clynes
About this event
The Celestial Arts Education Library is proud to host Dr. Frances Clynes, a tutor at the Sophia Centre for the Study of Cosmology and Culture at the University of Wales Trinity Saint David to launch her newly edited anthology, Skylights: Essays in the History and Contemporary Culture of Astrology.
From Dr. Clynes' book description:
Astrology claims that meaning can be identified in the nature and movements of the celestial bodies. It exists is most human cultures and thrives in the modern world as a feature of popular culture. Modern western astrology has its roots in the classical Greek world and, before then, in the ancient Near East, and its popularity represents a remarkable survival of a world view which held that all things are interconnected and interrelated.
Skylights breaks new scholarly ground with its analyses of the diverse theoretical assumptions and practices of modern astrology. Beginning with three chapters on aspects of astrology in the classical Greek, Islamic and Medieval European worlds, the book moves into eight chapters on topics which, together, have never been the focus of academic attention. They consider the nature of astrology as a language, its approach to history, application of the classical concept of the daimon, theory of the soul, adaption of psychology, and popularisation in the media.
The book will appeal to those interested in the background and intellectual contexts of astrology, the history of ideas and esotericism, alternative and New Age spiritualities, popular culture and the study of astronomy and culture in the modern world.
As a pre-order bonus, anyone who orders the book before August 8 and sends proof of purchase to orders@sophiacentrepress.com will receive an instant PDF of the book for immediate access. PDFs will be delivered once proof of purchase is confirmed by a live human being. Please have patience with us!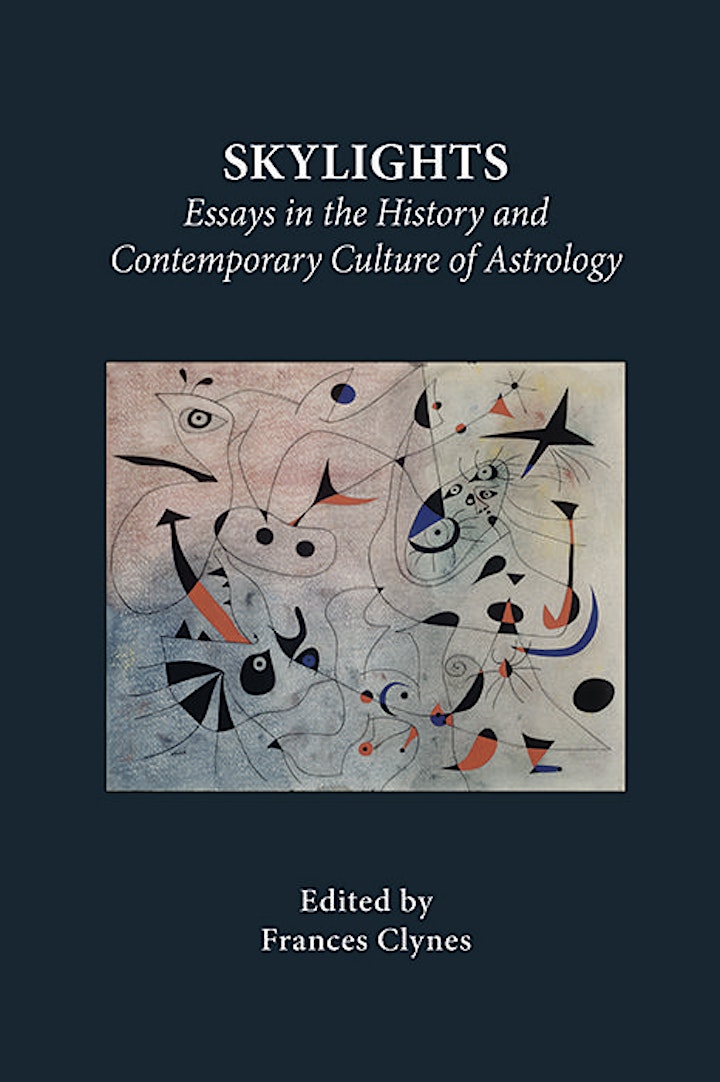 Table of Contents:
Introduction ~ by Frances Clynes and Nicholas Campion
Seeing and Listening to the Gods in Iamblichus' De Mysteriis: Astrology as a Paradigm of Interaction with the Divine ~ by Akindynos Kaniamos
Cosmic Chaos in Islamic Apocalyptic Eschatology ~ by M.A. Rashed
Signs from Heaven or a Dark Art? How the Church embraced Arabic Astrology and introduced it into the Christian West ~ by Chris Mitchell
In search of the conscious historical process: Alexander Chizhevsky and Johannes Kepler ~ by Karine Dilanian
An Observation Tower: Aby M. Warburg and the Transmission of Astrology ~ by Jennifer Zahrt
The Daimon in Twentieth Century Psychological Astrology ~ by Alina Pelteacu
The Nature of the Soul within Contemporary Western Astrology ~ by Jayne Logan
Charles Carter, Margaret Hone and Psychological Astrology ~ by Laura Andrikopoulos
The Development of the Horoscope Column and its Relationship with Women's Media ~ by Kim Farnell
Spatio-Temporal Representations and the Language of Astrology ~ by Crystal Eves
Panpsychism and Astrology ~ by Garry Phillipson
REVIEWS
Skylights is empirical confirmation of two things. One is the extraordinary variety, tenacity and longevity of astrology as an integral part of global human culture. The second is the success with which the academic study of the history and culture of astrology has been established thanks to the tireless efforts of the Sophia Centre, its staff and students — including the authors of these fascinating papers.
This collection consists of eleven excellent essays, thoroughly and carefully researched, on the roles of astrology in modern culture, together with provocative foundational works. In all, astrological language, its applications and its various interpretations as either empirical science or historical definition are amply examined in the present collection of splendid Skylights essays.
Astrology occupies an important place in European and North American societies today. Against such an obvious fact, it is astonishing how little scholarly research has been devoted to this ongoing fascination with astrology in contemporary "secular" cultures. Skylights provides an important contribution to fill this gap of critical research. The chapters address historical and contemporary aspects of astrology and cosmology in a refreshing way that moves beyond simple distinctions between "astronomy" and "astrology," as well as related categories that influence public (and scholarly) opinions still today. The volume not only presents and discusses the rich diversity of astrologies in contemporary Europe and North America; it also offers innovative theoretical insights that can shed new light on our understanding of astrology as a system of knowledge, a metaphysical practice, and a path for human quests. Highly recommended to everyone looking for a fair and nuanced discussion of astrologies today!
ABOUT THE EDITOR
Dr Frances Clynes has an MA in Cultural Astronomy and Astrology and a PhD from the Sophia Centre for the Study of Cosmology in Culture at the University of Wales Trinity Saint David, where she is the lead tutor on the Sky & Psyche module. In her other life she has a B.Sc and an M.Sc in Computing from Trinity College Dublin. Her research interests include the use of the Internet by astrologers, and more recently, the role of the Irish neolithic monuments in Irish mythology.