Description
CLICK THE REGISTER BUTTON TO LEARN MORE ABOUT THIS EVENT
Samantha Hunt's first collection of stories blends the literary and the fantastic and brings us characters on the verge—girls turning into women, women turning into deer, people doubling or becoming ghosts, and more...
---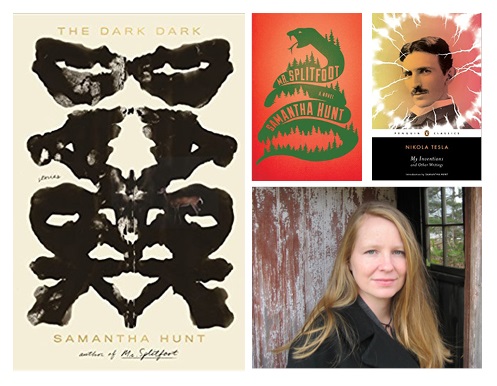 Strange things happen all around us all the time, but is it best to acknowledge or to turn away from moments when the weird pokes its way into our ordinary lives? In these marvelously inventive stories, Samantha Hunt imagines numerous ways in which lives might be altered by the otherworldly. An FBI agent falls in love with a robot built for a suicide mission. A young woman unintentionally cheats on her husband when she is transformed, nightly, into a deer. Two strangers become lovers and find themselves somehow responsible for the resurrection of a dog. A woman tries to start her life anew after the loss of a child but cannot help riddling that new life with lies. Thirteen pregnant teenagers develop a strange relationship with the Founding Fathers of American history. A lonely woman's fertility treatments become the stuff of science fiction.
Samantha Hunt's novel about Nikola Tesla, The Invention of Everything Else, was a finalist for the Orange Prize and winner of the Bard Fiction Prize. Her first novel, The Seas, earned her selection as one of the National Book Foundation's 5 Under 35. Her most recent novel, Mr. Splitfoot, was an IndieNext Pick. Her work has appeared in The New Yorker, The New York Times Magazine, McSweeney's, Tin House, A Public Space, and many other publications.