Come celebrate the release of Pull Your Self Together: A True Story of Alternate Realities, Spiritual Healing, and Dimensional Wholeness
About this Event
Join Rebecca to get a taste of how quantum physics, alternate realities, meditation, and an open mind can strengthen your spiritual connection and change the way you look at life's choices.
Hosted by Lisa Colburn from Market Street Writers, this celebration will include a conversation with Rebecca, excerpts from the book, comments from early readers, and an opportunity for questions.
And if that's not enough, Bob Sima and Shannon Plummer from Where The Light Gets In are going to perform two amazing songs that highlight the themes of Pull Your Self Together.
What a celebration!
Step Into a World of Interdimensional Adventure
Imagine that you could interact with alternate versions of yourself and find out what happened on the road not taken. While on a healing journey to resolve a painful past and rekindle her spiritual connection, Rebecca realizes she can reach into parallel worlds and pull her alternate selves together into a team that experiences every possibility life has to offer. Together, they discover the multidimensional wholeness of the Higher Self, connect more fully with spirit, and create a new way of looking at life's choices.
Part memoir and part transformational guide, Pull Your Self Together merges an inspiring, heartfelt story with steps you can take to explore your parallel worlds. In the multiverse theory of quantum physics, each choice you make creates alternate realities. What if the choice to read this book is one of those reality-creating decisions?
About Rebecca Whitecotton
Award-winning children's book author Rebecca Whitecotton adds interdimensional traveler to her list of job titles, which have included reporter, editor, and graphic designer. This soul-searching inquiry into what it means to be whole follows Child of Mine, Know This, hailed by Neale Donald Walsch as "the single most imaginative children's book to come along in ages."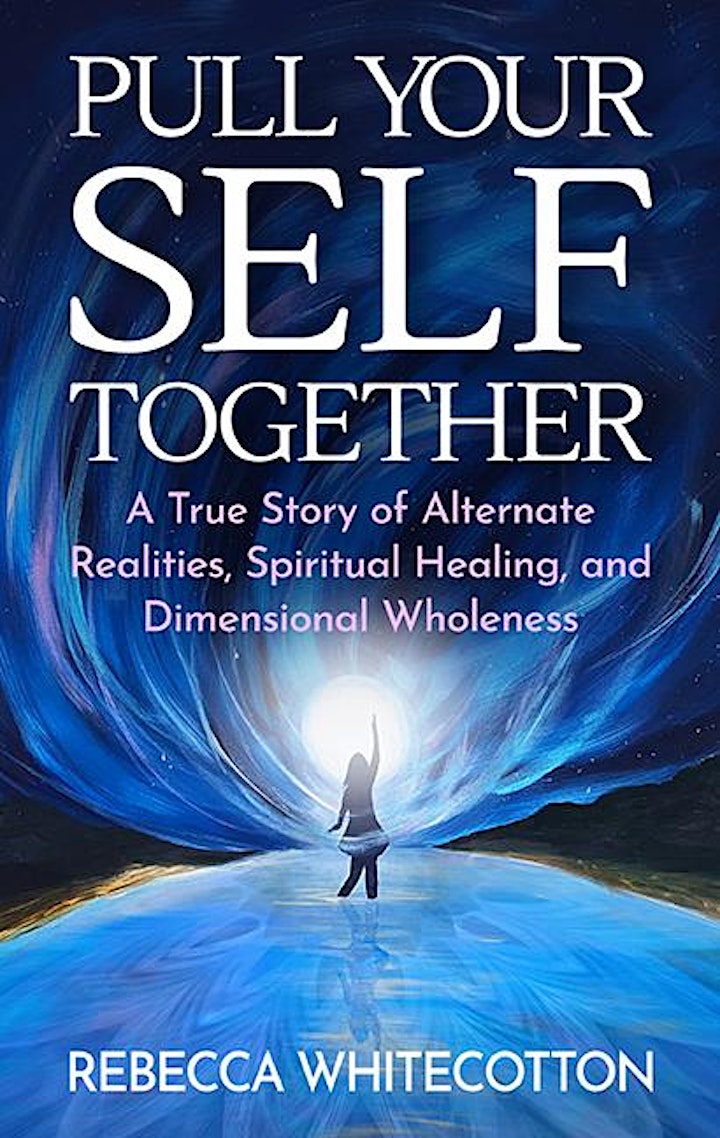 Early Praise for Pull Your Self Together
"This book brought me to tears, made me feel seen, and taught me a new depth of compassion – for others and myself.
Pull Your Self Together is extremely accessible and yet wildly esoteric. The author makes you feel like you are sitting in a room with her, sipping a comforting cup of tea, as she opens her heart, soul, and spirit to bless you with her story. As that tale unfolds, a new understanding of existence is revealed, and as with many great concepts, once you grasp it, you think, "Well, of course! Why didn't I see that all along?" Days after reading this book, I still feel like I am in the grips of an epiphany – one that will inform how I move through the world and make choices for the rest of my life.
Although the ideas explored are abstract and expansive, they also provide a framework for taking practical steps to live in a more loving, connected, forgiving, and joyful way. And there's a workbook section to help you explore dimensional wholeness for yourself, with guided meditations, journal prompts, and songs to provide the stepping stones you can use to forge your own path. Do all of your selves a favor and read this book!"
— Ellen Landsburg Monsees, Grief Recovery Specialist and author of Lost and Found: Finding a Joyful Life After Loss
"In her bold, intelligent, and endlessly curious style, Rebecca Whitecotton takes us on a much-needed exploration of the multi-dimensional self, one that provides us with new and challenging knowledge and with the very personal story of one woman who lived a profound expression of that knowledge. Such information provides the explorer new and unexpected resources with which to meet the sometimes overwhelming responsibilities of life. We owe Rebecca much gratitude for persisting in her search despite many obstacles, including self-doubt and understandable fear."
— Joseph Mancini, Jr., Ph.D., CCHt., author of The Present Power of Past Lives: The Experts Speak; Ending the Endless Conflict: Healing Narratives from Past-Life Regressions to the Civil War; and the forthcoming Illuminating Your Multidimensional Soul: Healing Through Communicating with Your Past, Future, Parallel, and Counterpart Selves.
"When we are courageous and honor the highly uncanny circumstances in life then, and only then, do we KNOW who we truly are as a Soul and in life today. Allow Ms. Whitecotton's awesome book to inspire you."
—Dr. Linda Backman, Psychologist/Regression Therapist, author of Souls on Earth.
"An inspiring journey into multidimensional consciousness that inspires readers to look at life from an expanded perspective."
—Jackie Woodside, TEDx speaker, and author of Calming the Chaos and Time for a Change
"This practice can lead to higher enlightenment and bring forth a future that already exists and is waiting to be realized."
—Jan Engels-Smith M.Ed., author of Through the Rabbit Hole and Becoming Yourself