Book Launch Party: The Bicycle Diaries

Monday, March 24, 2014 from 6:30 PM to 8:30 PM (PDT)
Event Details
After 2 years of biking from Palo Alto to the southern tip of Argentina (and 5+ years of writing and editing), I'm excited to officially launch The Bicycle Diaries: My 21,000-Mile Ride for the Climate.
SPUR is sponsoring the event at their fantastic office in downtown San Francisco, and proceeds from the book sales will support the San Francisco Bicycle Coalition.
Here's what to expect:
      6:30pm Wine, Hors d'oeuvres & Mingling
      7:00pm Climate Trivia!
      7:15pm Slideshow and Book Talk
      7:45pm Book Signing & Mingling
My slideshow will feature some of the best pictures from my bicycle tour across 16 countries, discuss the impacts of climate change on the places I visited, and will also preview my upcoming bicycle tour across Asia with my wife, Lindsey.
The presentation will also provide a short review of the best cities for biking in the Western Hemisphere, based on my own personal survey. Tell your friends, and see you there!
________________________________________ 
David Kroodsma is the founder of Ride for Climate and has logged more than 30,000 miles of loaded bicycle touring. He has worked as a climate researcher, data journalist, and environmental consultant for philanthropy. David holds degrees in physics and environmental science from Stanford University and lives with his wife, Lindsey, in San Francisco, California. Follow his continuing journeys at rideforclimate.org.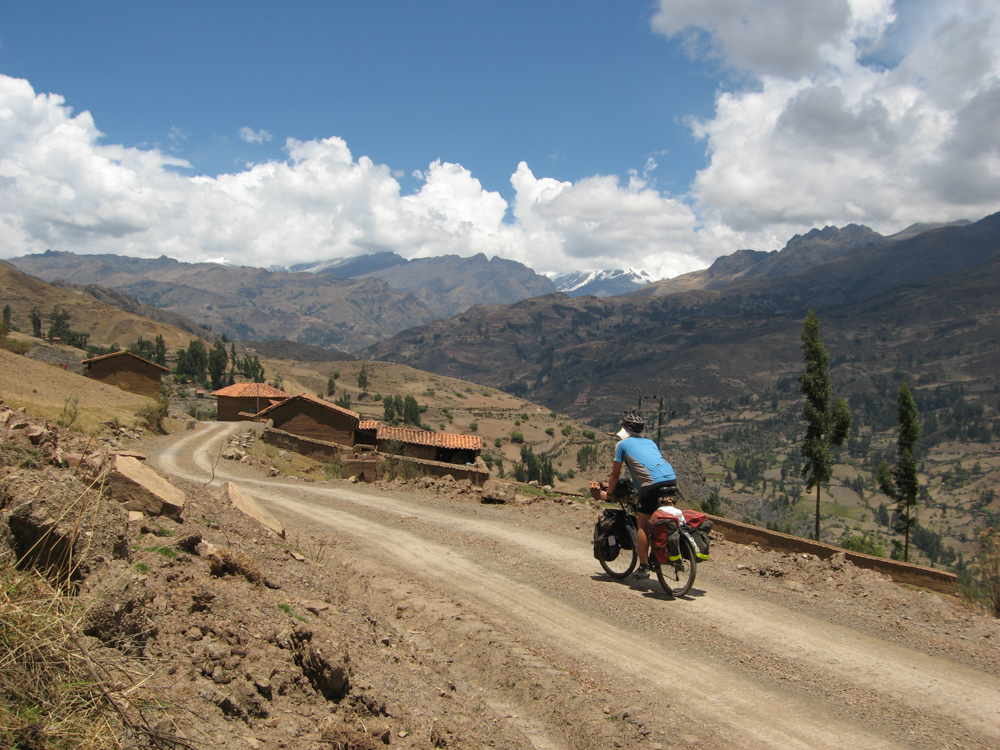 When & Where

San Francisco Planning & Urban Research
654 Mission St
San Francisco, CA 94105


Monday, March 24, 2014 from 6:30 PM to 8:30 PM (PDT)
Add to my calendar
Organizer
Ride for Climate started in the fall of 2005, when David Kroodsma left his climate research job at Stanford and bicycled solo to Tierra del Fuego. As he traveled, he gave presentations on climate change, appeared in media in 16 countries, and wrote about what climate change means for the places he biked through. This trip is the subject of a book, The Bicycle Diaries, published in March of 2014.
The idea of Ride for Climate has evolved over these and subsequent journeys. Such rides can be effective ways to raise awareness and promote action, but they are also ways to learn about the world. On a bike, traveling at 10 miles per hour, one inevitably sees every town, talks to or even stays with countless individuals who live along the route, and gains a unique understanding of a region.
Ride for Climate is dedicated to sharing these journeys - sharing what we learn, the perspective that we gain, and promoting action when appropriate. Anyone can go on a Ride for Climate - this isn't an organization, but an idea.