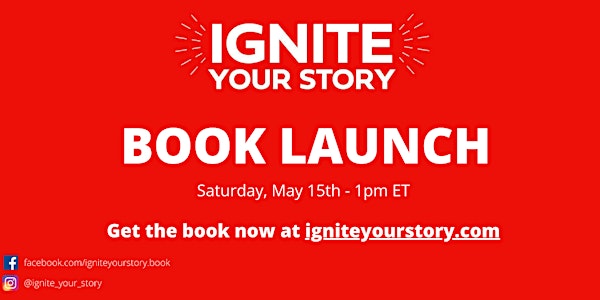 BOOK LAUNCH: Ignite Your Story
Join us for the launch of "Ignite Your Story," the book of Coca-Cola Scholar stories.
About this event
This book tells the stories of 40 Coca-Cola Scholars - their challenges, inspirations and how they ultimately accomplished their incredible goals. You'll be able to hear from many of them live at this Book Launch Party including book readings, Q&A sessions and performances. You'll also hear from Raina Kadavil and Kathleen Schwind, the creators of this book, and leaders from the Coca-Cola Scholars Foundation and Canon USA, who have sponsored and supported the creation of this book.