Event Information
Location
Intrepid Sea, Air & Space Museum
West 46th Street
New York, NY 10036
Description
Three years ago, the New Horizons spacecraft arrived at its destination—Pluto—and the world saw the first images of this distant, mysterious dwarf planet.
Join us beneath the space shuttle Enterprise and hear about the people and stories behind this far-reaching mission. Lead scientist Alan Stern and astrobiologist David Grinspoon will discuss their new book, Chasing New Horizons: Inside the Epic First Mission to Pluto.
For ages 21+. Beer and wine will be available for purchase (credit cards only).
This event will be primarily standing-room-only because of reduced seating capacity. Registration does not guarantee a seat.
Books will be available for purchase and signing following the talk.
7:00pm - 7:30pm: Arrival
7:30pm - 8:30pm: Author Talk
8:30pm - 10:00pm: Book Signing & Reception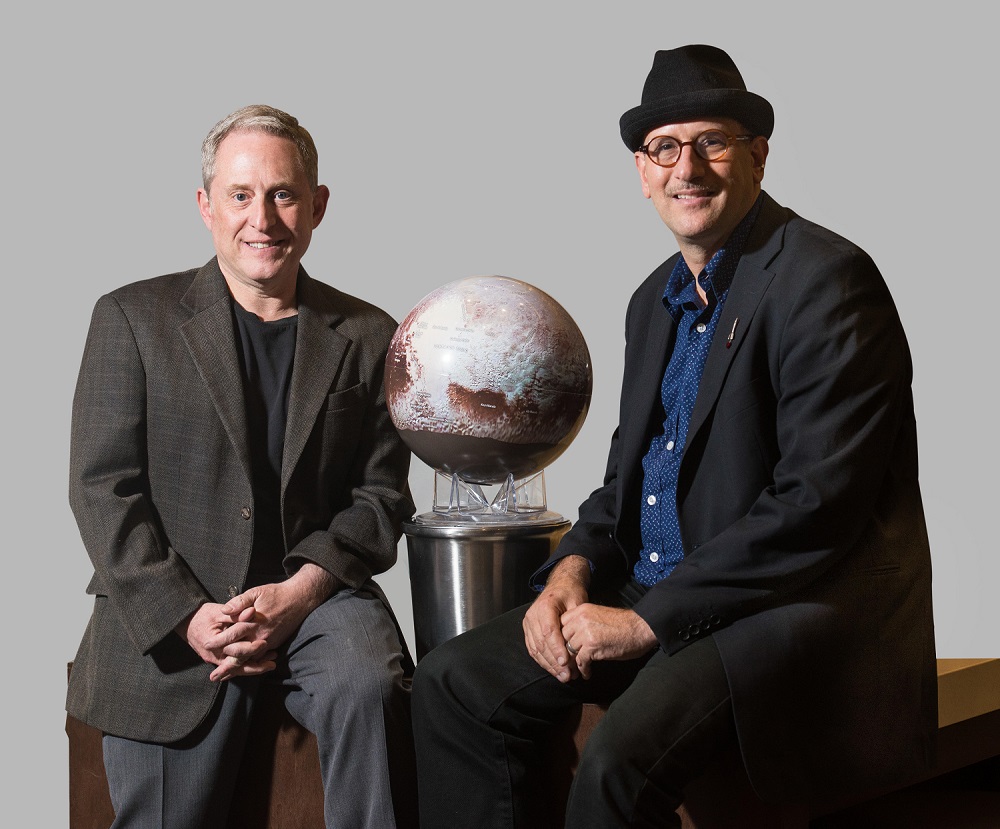 ABOUT THE AUTHORS
DR. ALAN STERN (left) is principal investigator (PI) of the New Horizons mission, leading NASA's exploration of the Pluto system and the Kuiper Belt. A planetary scientist, space-program executive, aerospace consultant and author, he has participated in more than two dozen scientific space missions and has been involved at the highest levels in several aspects of American space exploration. Dr. Stern is the recipient of numerous awards, including the 2016 Carl Sagan Memorial Award of the American Astronautical Society, and has twice been named to the Time 100. He lives in Colorado.
DR. DAVID GRINSPOON is an astrobiologist, award-winning science communicator and prize-winning author. In 2013, he was appointed the inaugural chair of astrobiology at the Library of Congress. He is a frequent advisor to NASA on space exploration strategy and is on the science teams for several interplanetary spacecraft missions. Dr. Grinspoon's previous books include Earth in Human Hands (2016), and his writing has appeared in the New York Times, Slate, Scientific American, Los Angeles Times and others. He lives in Washington, DC.
Date and time
Location
Intrepid Sea, Air & Space Museum
West 46th Street
New York, NY 10036