Description
Join us for the book launch celebration for Debut Author Eunique Gill and the celebration of her new release I Am ...Affirmations For Children
"I AM... two of the most powerful words... for what you put after them shapes your reality." ~Unknown "I Am...Affirmations for Children" is a book of affirmations for children. The affirmations are repeated continuously throughout the book with the hope that these words will encourage children to say positive words to themselves daily, creating positive thinking, self-confidence, and self-love.
About the Author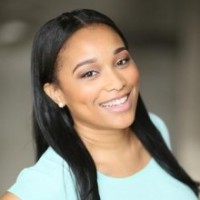 Eunique Gill is a graduate of Illinois State University with a degree in psychology. She is the mother of one and the author of the children's book "I AM...Affirmations for Children". In her debut, she is hoping to instill a sense of self- worth and confidence in the children who read the book. It is the first in a line of affirmations for children of all ages that she plans on producing to parallel the growth or her own child.
Free to Attend...RSVP is Required.