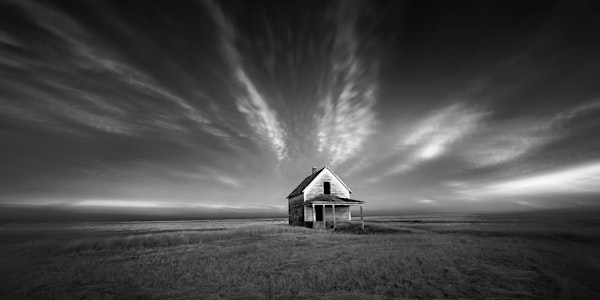 Book Launch - Borderlands By Mark Vitaris
Be inspired to walk this land through time!
About this event
To embrace the spirit of the land and explore the richly diverse cultural heritage of the Great Northern Plains. Join us on March 4th at 7:00 PM MST, for the virtual book launch of Borderlands by Mark Vitaris, a photography book full of passion and beauty! From where the majestic Rockies touch down to the rolling foothills, into grasslands, experience the history, soul, and culture captured by Mark Vitaris.
Registered guests who purchase a book during or after the event will be entered into a draw to win a print from Borderlands!
The Borderlands Project - https://www.theborderlandsproject.com/
"The photographs invite contemplation. Like the land they depict they're quiet and uncrowded but reward close study. I think Mark's texts are interesting and helpful introductions to the photographs, serving to ground us in the experience behind their creation. I was especially taken by the passages about border crossings.
Borderlands is a powerful and unique addition to artistic and cultural studies of the northern plains. I look forward to purchasing a copy for the Yale Collection of Western Americana." - George Miles, William Robertson Coe Curator, Yale Collection of Western Americana, Beinecke Rare Book & Manuscript Library
"What an endeavor! Borderlands is like a stand alone museum artifact..." - Christopher Kortlander, Custer Battlefield Museum, Montana
"Vitaris not only captures the chest-punching awe of open prairie, but also the soft poetry of the land. One can stand surrounded in the seemingly endless Saskatchewan grasslands, yet feel gentle breeze, smell complex herbal scents, hear delicate birdsong. Even more, emptied of other mundane attachments, one might actually hear with a heightened imagination the sounds of human endeavour making its way across a seemingly impossible terrain, as he did." - Peter Duthie, Alberta