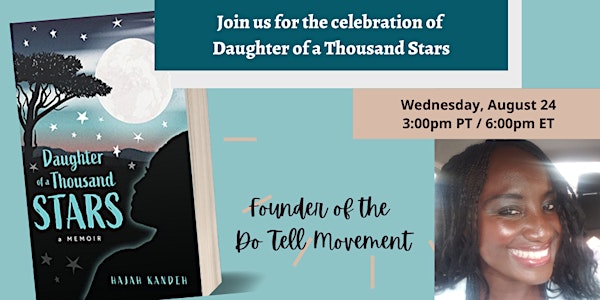 Book Launch And Celebration
Welcome and thank you! Hajah will be reading selected passages from her Memoir and share her journey and gratitude.
About this event
Come celebrate with Hajah Kandeh!
An epic book launch and celebration of life. Daughter of a Thousand Stars shows us the strength of the human spirit even when stretched to the breaking point.
"Hajah Kandeh takes readers on a ride that will never be forgotten. Nor should it be." - Jabali Smith, Founder of The Well Child Foundation
Michelle Jewesbury delivers a keynote on Courage and the value of community.