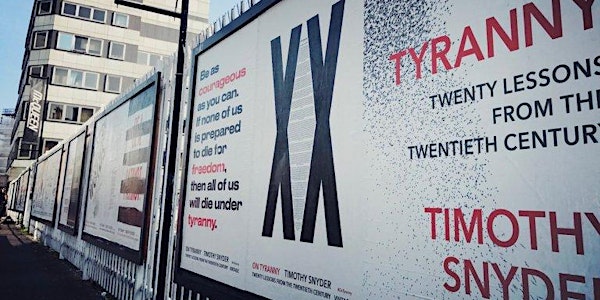 Book Discussion: "On Tyranny" by Timothy Snyder
Discuss "On Tyranny: Twenty Lessons from the Twentieth Century" by Timothy Snyder with SURJ San Mateo members and guests.
About this event
Join SURJ San Mateo to discuss Timothy Snyder's "On Tyranny" via Zoom. "On Tyranny" focuses on the concept of tyranny in the context of the modern United States politics, analyzing what Snyder calls "America's turn towards authoritarianism."