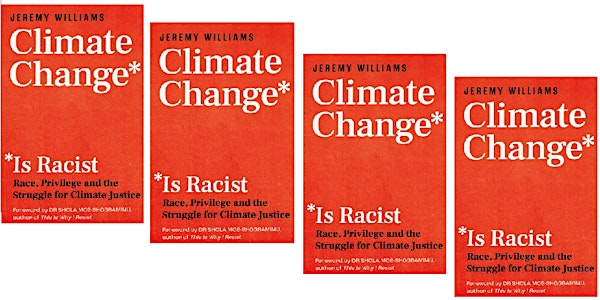 Book Discussion on Climate Change is Racist By Jeremy Williams
Climate change is structurally racist, disproportionately caused by white privilege with damage unleashed overwhelmingly on people of color.
About this event
The Grand Rapids Citizens' Climate Lobby Environmental Justice Committee is hosting a book discussion of Jeremy William's book Climate Change is Racist: Race, Privilege and the Struggle for Climate Justice. This is the second book in a two book discussion series. You may sign up for one or both books.
The discussion of Climate Change is Racist will take place on two Wednesday evenings in February over Zoom starting at 7 pm and ending at 8:30 pm
February 9th, Chapters 1- 6
February 23rd, Chapters 7-12
Registering for this event will provide you access to both sessions.