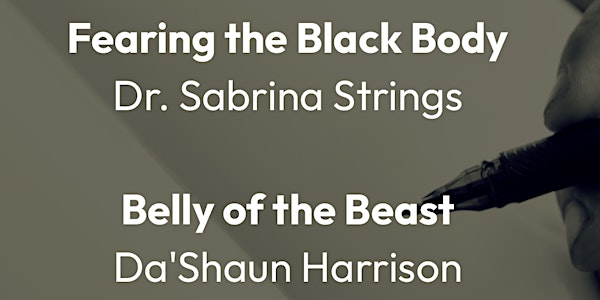 Multiple Dates
Book Discussion: Fearing the Black Body AND Belly of the Beast
An ENTIRE discussion on Anti-Blackness & Anti-Fatness : its stranglehold on white women & brutal impact for Black women. 4 Session Series
About this event
This is combo discussion of BOTH of these fabulous books - must reads for anyone working in the nutrition, dietetics, and eating disorder treatment sectors.
No need to read the books prior to this discussion.
This is a 4 session discussion series scheduled for Wednesdays -- 4:00pm (Pacific Time)
Dates are: February 2, February 9, February 16 and February 23
Session fee provides access to all four sessions.
Message me if you're interested in me sharing this information with your group or organization. Shelby-Gordon@sbcglobal.net
Organizer of Book Discussion: Fearing the Black Body AND Belly of the Beast