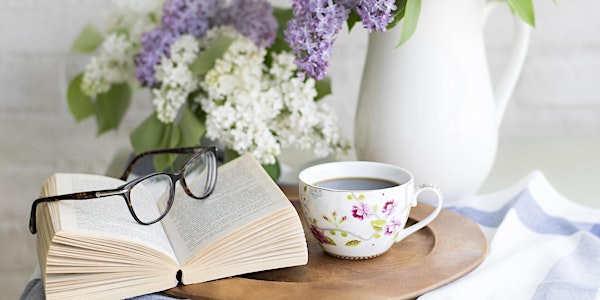 Book Club: Growth and Empowerment with Books
The place to discuss great thought-provoking books that grow the mind, empower and enlighten. Join us for the discussion and idea exchange!
About this event
Love books? Want to discuss awesome books and learn from and with like-minded people? Join this brand new group of book lovers for an engaging, fun, intellectually stimulating and interactive discussion. Our book club runs monthly, online and is open to all.
Our mission is to inspire and empower people through meaningful connections, reading and discussion, as well as help grow intellectually and otherwise. All readers, thinkers and great human beings are welcome!
This December we'll have a very special closing of the year meeting where we'll look back at all the books of 2022, as well as have some fun and engage in reflection and mindful intention-setting. So, if you missed any of the discussions or need some book inspiration for the next year, be there with us! As usual, bring all of your bright ideas, suggestions and unique way of seeing things.
We'll meet on the December 9, Friday, at 3:00 pm EST / 8:00 pm GMT / 9:00 pm CET / 9:00 am NZDT - Saturday the next day.
You can use this link to check your local time and add to your calendar.
Join us with your favorite beverage and bring a friend!
2022 BOOK CLUB PICKS - let's look back and put everything into perspective:
January: The Subtle Art Of Not Giving A F*ck by Mark Manson
February: Effortless Healing: 9 Simple Ways to Sidestep Illness, Shed Excess Weight, and Help Your Body Fix Itself by Joseph Mercola
March: The Body Keeps the Score: Brain, Mind, and Body in the Healing of Trauma by Bessel van der Kolk M.D.
April: Maybe You Should Talk to Someone: A Therapist, HER Therapist, and Our Lives Revealed by Lori Gottlieb
May: Thinking, Fast and Slow by Daniel Kahneman
June: Sapiens: A Brief History of Humankind by Yuval Noah Harari (From Animals into Gods: A Brief History of Humankind)
July: Maps Of Meaning The Architecture Of Belief by Jordan B Peterson
September: James Clear's Atomic Habits: An Easy & Proven Way to Build Good Habits & Break Bad Ones
October: Elaine N. Aron's The Highly Sensitive Person: How to Thrive When the World Overwhelms You
November: Simon Sinek's Leaders Eat Last.
Next year we'll be back with more awesome books to discuss and learn from. Stay tuned for more details and not to miss all the goodness!
PS. This event is totally free, but tips are greatly appreciated. To donate the amount you want via PayPal click here (or using ffaridushka@gmail.com email).