Book chat and wine tasting with three female authors
When and where
Location
Domaine Chandon 1 California Dr Yountville, CA 94599
Description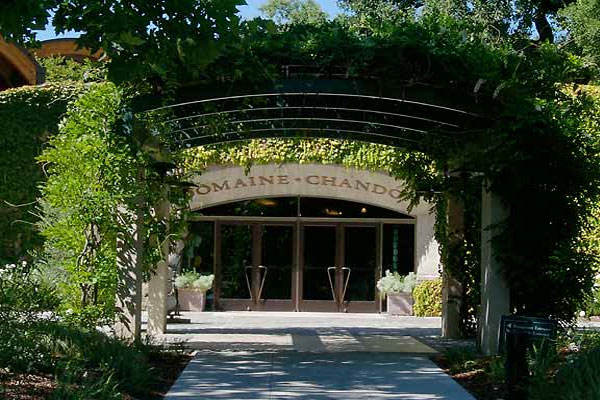 Calling All the Single Ladies
Get in the Valentine's Day spirit—or ward off Cupid's Grinch—with a book chat and wine tasting hosted by Domaine Chandon and featuring three female authors: Sonoma's Lisa Mattson, The Exes in My iPod: A Playlist of the Men Who Rocked Me to Wine Country, Napa's Emily Brown, Stories from the Sisterwives: How I Survived Dating a Sociopath, and Marin's Cortney Roudebush, Where I Want To Be: Book One in the Wine Country Series. The event features a lively Q&A discussion about a range of juicy topics led by Ian White, wine country director of 7x7 magazine and creative director of Napa Valley Life's "INK." All three authors' books will be available for sale, and Domaine Chandon sparkling wine will be served. This event is complimentary.
Sunday, February 9, 2014, from 2 to 4 p.m.
2:00 p.m. Reception
2:30 p.m. Q&A
3:00 p.m. Book signing
Domaine Chandon
Tasting Room and Terrace
1 California Drive, Yountville, CA 94599
(707) 944-8844
Please RSVP, as seating is limited for the Q&A.

About The Exes in My iPod: When Harley Aberle got her first iPod, she created the kind of playlist every girl wants to keep on solitary lockdown. She called it The Exes—a collection of long-lost songs that instantly steamrolled her down a memory lane of men wider than a six-lane freeway. The Exes in My iPod: A Playlist of the Men Who Rocked Me to Wine Country is a no-holds-barred account of Harley's quest to win the hearts of a motley crew of men during her twenties—that golden decade of poor judgment where college, career, alcohol and romance run a crash course. With a musical time capsule of "lucky 13" songs, Harley takes you on a rockin' journey through laugh-out-loud heartaches and headaches, as this redneck waitress from a long line of alcoholics searches for true love and her calling in life—finding both in California wine country. Grab some earbuds, pour a glass of wine and kick back with an amusing e-book that will inspire you to create your own Exes playlist and discover the hidden beauty of all that baggage. http://exesinmyipod.com/.
eBooks on Amazon, iTunes, Barnes & Noble and Kobo ($3.99): http://exesinmyipod.com/purchase/
Like on Facebook: www.facebook.com/exesinmyipod
Follow on Twitter: www.twitter.com/lisamattsonwine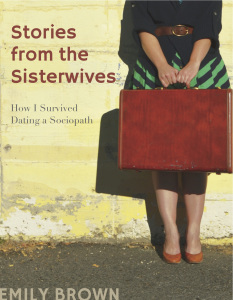 About Stories from the Sisterwives: How I Survived Dating a Sociopath:Emily Brown was a single woman in her mid-30s living in the Midwest when a Dark Prince found her online dating profile. Fearing it was now or never, she relented to his persistent persuasion and immediately began ignoring the instinctual pulls telling her something wasn't right. Their tawdry relationship centered around guilt, shame and withholding served up by the Dark Prince until Emily put her foot down. Well, actually, she put her foot in his backpack. And that showed her all she needed to know. Emily shares the painful discovery of how the man she loved was sharing his life with other women, how she went on to befriend her "Sisterwife," and how she found herself again. "Stories from the Sisterwives" is the remarkable true story of heartbreak, friendship, love and triumph over the darkness. http://storiesfromthesisterwives.com
Amazon ($2.99): http://www.amazon.com/Stories-Sisterwives-Survived-Dating-Sociopath-ebook/dp/B00HET7WEM
Like on Facebook: http://www.facebook.com/StoriesfromtheSisterwives
Follow on Twitter: https://twitter.com/MuddyAtwood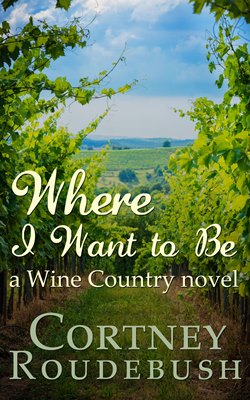 About Where I Want To Be: During a weekend of wine tasting in Napa Valley, Olivia Goldstein falls in love with the beautiful landscape, the amazing wines, the friendly locals, and one particularly attractive male tour guide. For shy and introverted Olivia who never takes chances, this wonderful weekend is enough for her to make the most spontaneous and terrifying decision of her life. She puts her lackluster job in Los Angeles on hold and enrolls in a wine education program in Wine Country. But she spends the summer learning about more than just the wine industry. As soon as Olivia arrives, she meets three wine-savvy young women who encourage her to step out of her comfort zone. As she dabbles in the Napa dating pool, her awkward and often hilarious experiences teach her to appreciate her newly acquired confidence and her supportive friends. With their help, Olivia pursues a new career path and finally discovers her dream job. This is the first novel in The Wine Country Series and it is about following your passion, learning to trust your intuition, and working your way towards happiness. http://www.authorcortney.com/novel/
Amazon ($3.99): http://www.amazon.com/dp/B00FBWUJU8
iTunes ($3.99): https://itunes.apple.com/us/book/where-i-want-to-be/id790472568
Like on Facebook: www.facebook.com/AuthorCortney
Follow on Twitter: www.twitter.com/AuthorCortney