Description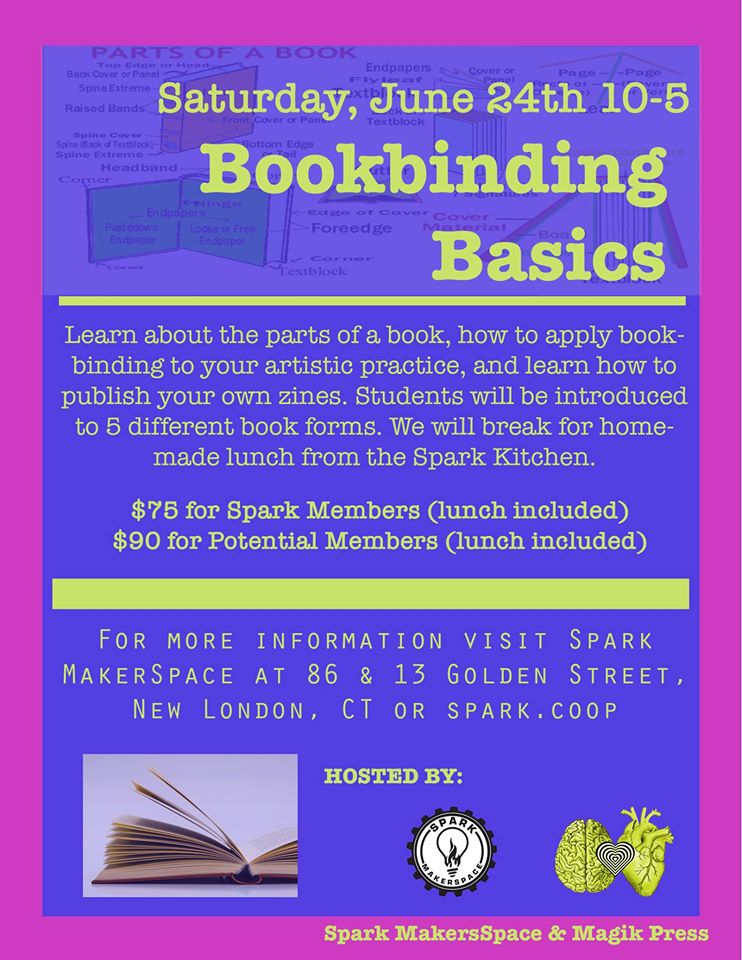 Learn about the parts of a book, how to apply bookbinding to your artistic practice, and learn how to publish your own zine. Students will be introduced to 5 different book forms. We will break for home-made lunch from the Spark Kitchen!
Taught by artist Aly Maderson-Quinlog, this is a 1-day workshop, with 1-hour break for lunch 10 am to 5 pm.
This class will take place in our co-working space at 13 Golden Street.
$75 for Spark Members (lunch included)
$95 for Non-Members (lunch included)
12 and up, younger with instructor permission (with adult member)