Description
If you've ever spent the majority of your day chasing a toddler, can't remember what a full night's sleep feels like or have thought, "Kids are gross," then Science of Parenthood — named one of Parenting.com's "blogs every parent should read" — is for you.
They're releasing a new book this November, and Boogie Wipes is sponsoring their nationwide book tour - launching in Montgomery on Thursday, November 5.
Join us for the Boogie Wipes Science of Parenthood Book Launch Luncheon.
We'll be hearing the ladies from Science of Parenthood read from their newest book, enjoying a great lunch and laughing at all things parenthood.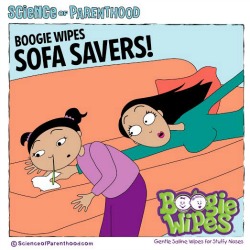 If you've ever wondered why the kid who plays Minecraft for hours can't sit still for ten minutes to finish a math worksheet; marveled at how your toddler always picks the most inopportune moment to poop; or who's despaired of ever showering, sleeping, or finding a moment's peace again - you will find Science of Parenthood's newest book a hilarious, enlightening, and relatable read.
Join us on November 5th from 12 - 2 to meet the hilarious authors, hear them read from their newest book and receive a copy to have signed.
Hope to see you there!