Insomniac presents #BOOORL debuting October 30 & 31, 2020 at The Vanguard Lot 54 for a fully outdoor, reduced capacity, mask required event.
About this Event
October 30 & 31
6PM - 11PM
FRIDAY
CARNAGE
LOUD LUXURY
SAYMYNAME
ATLIENS
JINX
SATURDAY
VALENTINO KHAN
NITTI GRITTI
DREZO
SCHADE
SLOTH
FOR ADDITIONAL INFORMATION ON VIP TABLE RESERVATIONS PLEASE CONTACT VIP@THEVANGUARD.LIVE
For complete event information , FAQ and venue information & policies - please visit www.insomniac.com/booorl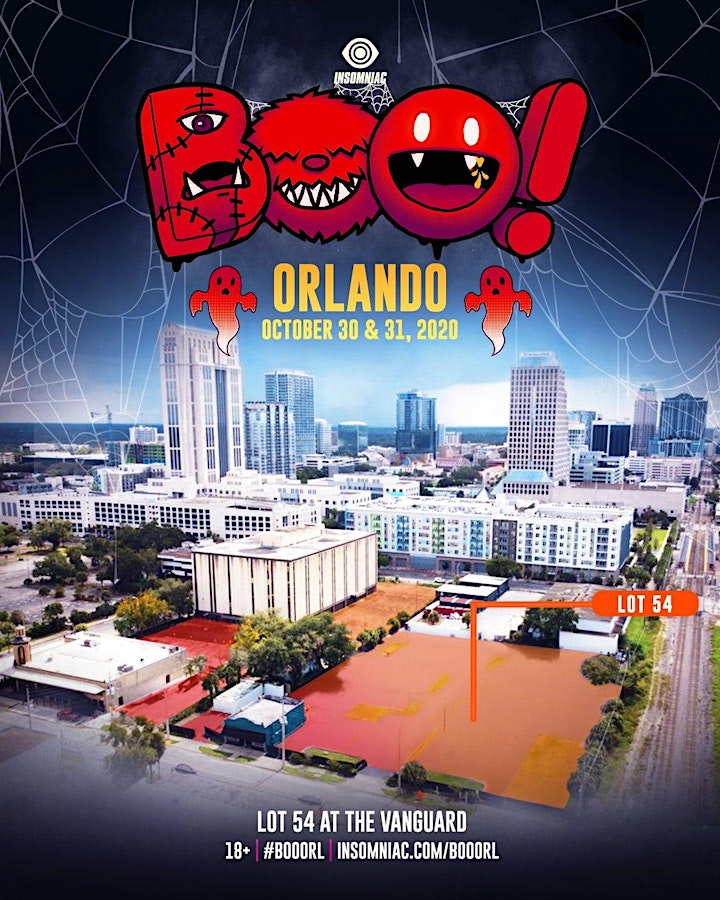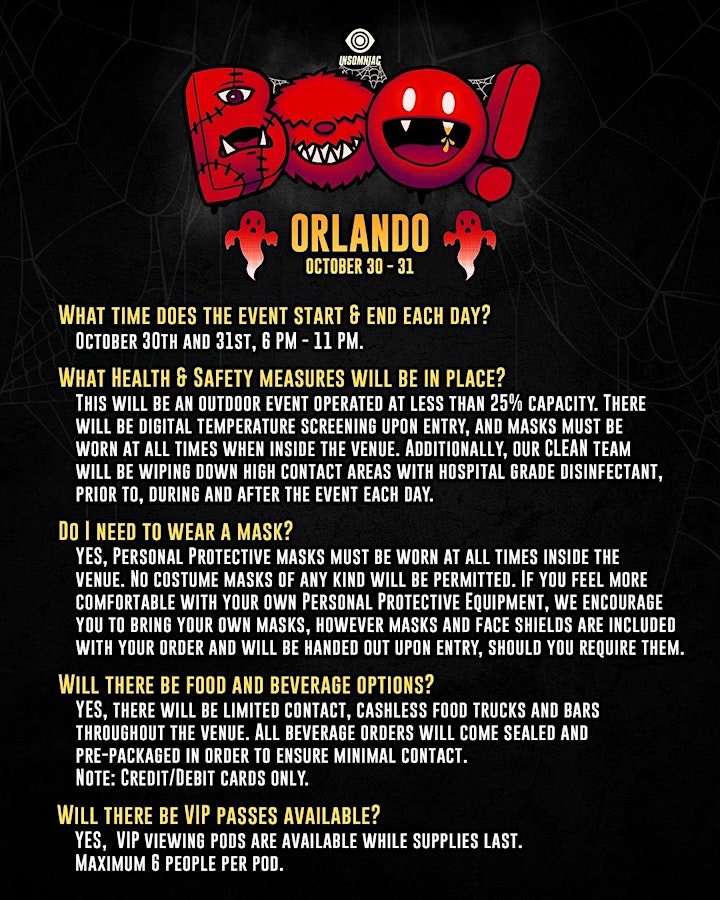 Loud Luxury
University friends Andrew Fedyk & Joe De Pace better known as Loud Luxury have been creating quite a stir in the dance music scene as of late. Since the Juno-Award winning duo debuted on Armada Music in late 2017 with their now worldwide smash hit "Body," the most played song on dance radio for all of 2018, they sold platinum across the globe (8x in Canada, 3x in Australia, 2x in Switzerland and 1x in The U.K. & U.S.), held the #1 spot in the U.S. Mediabase Dance Airplay chart for two weeks, charted in the Top 20 of U.S. Pop radio and the U.K.'s Official Singles Chart (#4) and accumulated hundreds of millions of plays across the most popular streaming services. It's follow-up single "Love No More" garnered 12 million streams on Spotify alone in its first month and currently sits at an impressive 100 million+ plays on the streaming platform. In addition to headlining the "Nights Like This" tour, with over 50 dates across North America, Loud Luxury will make their debut at Lollapalooza in Chicago and on the mainstage of Tomorrowland in Europe this summer, alongside Parookaville, Mysteryland, EDC and a slew of other festivals this year in addition to their residency at Hakkasan, Omnia and Wet Republic in Las Vegas. With their recent release "I'm Not Alright," with Bryce Vine, the future appears bright for these young artists as they try to conquer the dance music world…one tequila shot at a time.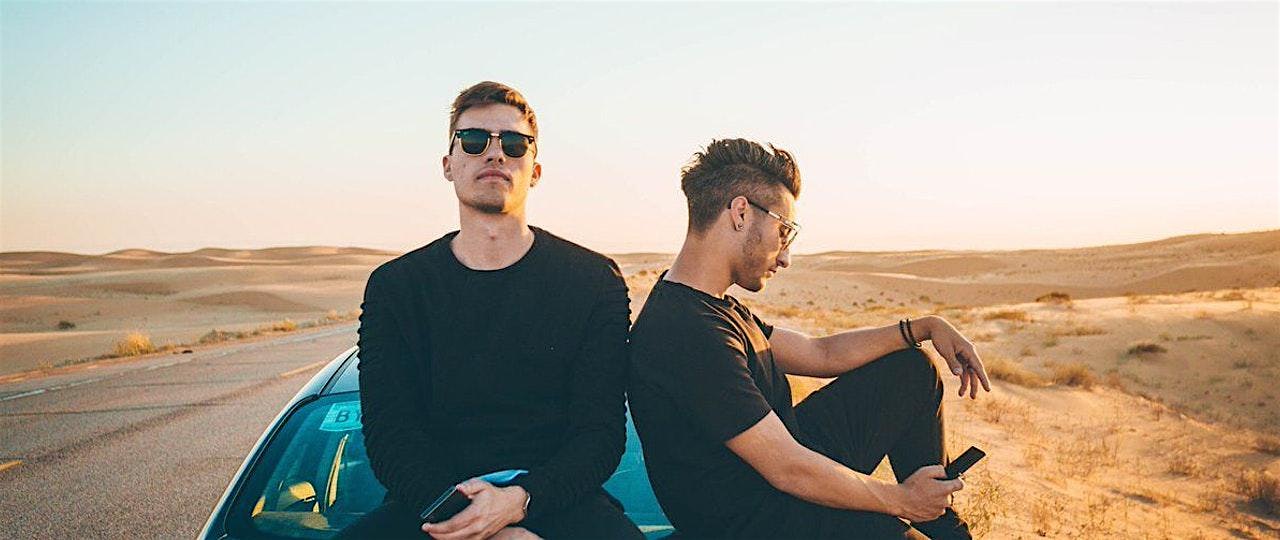 Carnage
"Making music is about having an impact," exclaims DJ Carnage.
It's easy to feel the impact on every track the Los Angeles-based artist produces or remixes. With a versatile mindset and deft approach, he siphons electro, hip-hop, pop, and trap into an intoxicating brew unlike anything out there. It's dirty, defiant, and diverse.
Carnage embraced music at a very young age. Before moving to the suburbs of Maryland, he grew up in Nicaragua and Guatemala. It gave him an international consciousness and perspective at a young age that would pervade his art. In order to get through long car rides with his mom, he'd make mix CDs of everything from Kanye West to Michael Jackson, and they'd listen to them together. It was with mom's encouragement that he began actually building his own tracks.
He recalls, "It's funny, because one day my mom was like, 'Why don't you make your own beats?' I'd never thought of it before, so she bought me Fruity Loops. From there, I just got hooked."
He carved out a sizable local following in Maryland, slinging independent mixtapes and solidifying an online presence. Niles from the Cataracs actually stumbled upon his MySpace page and immediately became a fan. Their correspondence turned into a creative partnership and led to Carnage's signing with Indie Pop.
One of his first projects under that banner was a tripped-out and captivating remix of Yuna's "Live Your Life." Soon, Tiësto began spinning the cut on his popular Club Life podcast, while Paul Oakenfold inserted it into regular rotation on his radio show, Planet Perfecto. Carnage began turning heads. His "Festival Trap" remix of Hardwell's "Spaceman" soon exceeded 100k plays on SoundCloud, and he teamed up with Theophilus London and A$AP Rocky for the 2012 single "Big Spender," and he coproduced the Cataracs' "All You," featuring Waka Flocka Flame and Kaskade.
Everything simply laid the groundwork for the release of his proper debut, "Bang," on Fool's Gold. It's an incendiary instrumental with a big hip-hop bounce and a dubstep drop at just the right moment. "It's really massive," he enthuses. "It's a rap record with a huge drop. You never hear that kind of climax in hip-hop or trap records. It's the perfect introduction to who I am, because it touches on so many genres."
The single's B-side is a grimy and guttural gem that sees him collaborate with 15-year-old Chicago underground rap sensation Katie Got Bandz. It's bound to get the internet going crazy.
There's nothing quite like seeing Carnage live, though. Every show explodes, based off his hyperkinetic energy and formidable presence. He's rocked stages at Nocturnal Wonderland, Electric Daisy Carnival, Coachella and more, as well as performing alongside Borgore, A-Trak, the Cataracs, and countless others.
"I'm a big black guy who loves to rage," he chuckles. "I'm not what you expect. I feed off the crowd and go for it."
That's why Carnage's impact will be felt for a long time to come.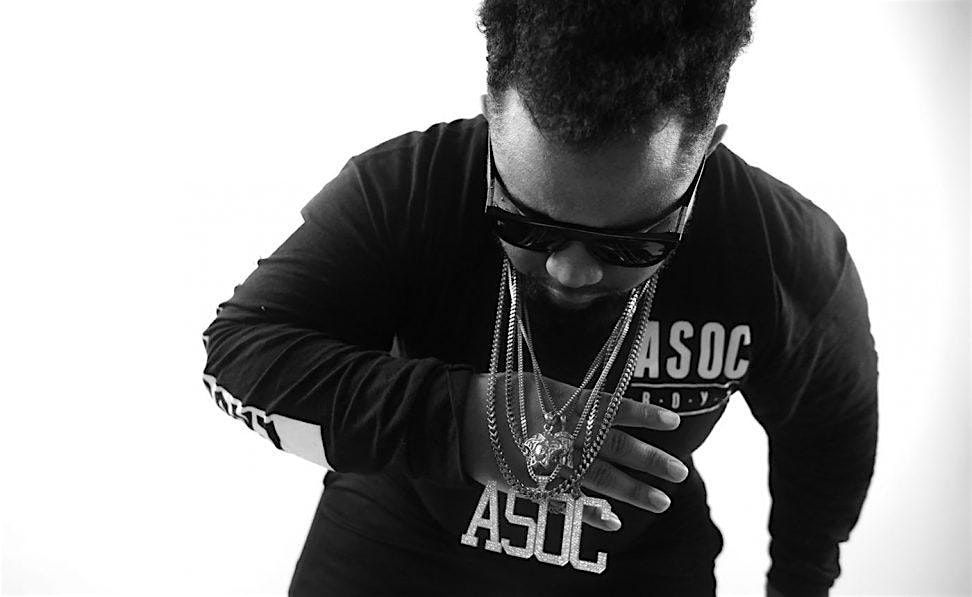 Valentino Khan
Valentino Khan is a music producer & DJ from Los Angeles, CA. He has produced music for multi-platinum hip hop artists B.o.B, T.I., Bruno Mars, 2 Chainz & Tyga . He also has EDM releases on Ultra Records, Mad Decent and Dim Mak Records. In summer of 2013 Valentino & Diplo co-produced the smash single "Bubble Butt" for Major Lazer (feat. Bruno Mars, Tyga & 2 Chainz). The song appeared on the Free The Universe album and has been a constant in radio airplay since its release. Above all, Valentino is known for showing his remarkable versatility as a producer, while consistently maintaining quality throughout his major label hip hop and EDM work. Valentino has put out official remixes for artists such as Wiz Khalifa, Skylar Grey, Kreayshawn, The Bloody Beetroots, Benny Benassi, Congorock, Sean Paul, DJ Craze and (upcoming from) Steve Aoki. He also recently did an exclusive mix for Diplo's BBC Radio 1 show Diplo and Friends, diving into a number of genres during his hour long set. His music has received support from Skrillex, Diplo, Boys Noize, Steve Aoki, Dillon Francis, Knife Party, Flux Pavillion, Baauer, The Prodigy, MSTRKRFT, Congorock, Felix Cartal, Autoerotique, Toddla T, Bart B More, Will Bailey, Nadastrom, AC Slater, DJ Craze, Munchi, Alvin Risk, Torro Torro and many more. After a huge year of productions in electronic dance music and hip hop, Valentino looks to continue to build off that success throughout 2013.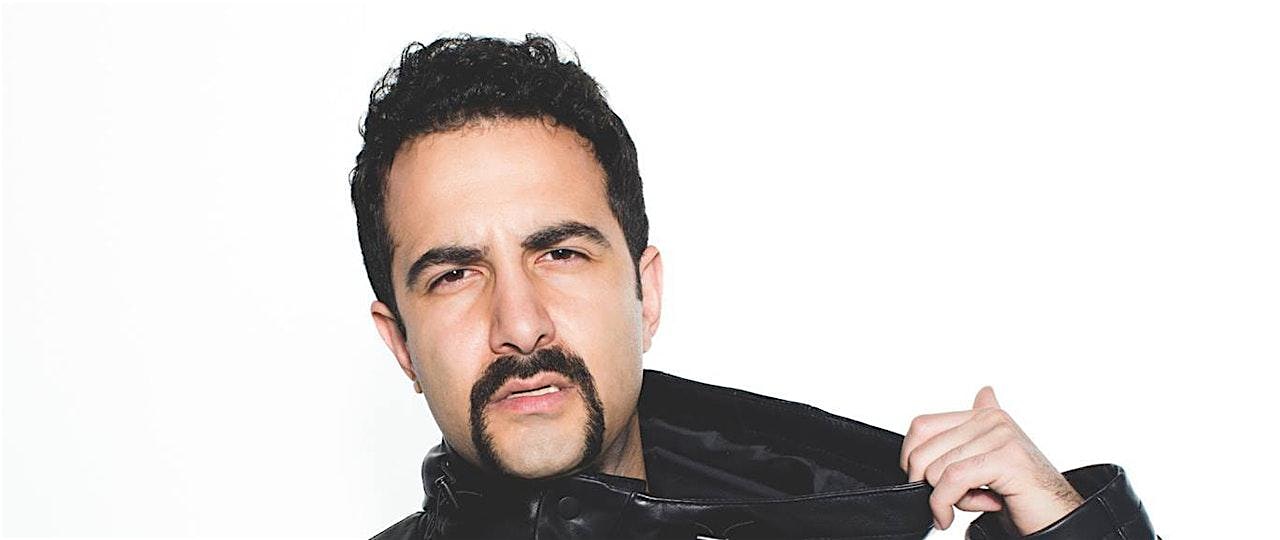 SAYMYNAME
SAYMYNAME hails from the greater Los Angeles area, also better known as Dayvid. He grew up in a musical family influenced by many genres of music including hiphop as his father DJ'd for a hobby. Dayvid went on to graduate from Chapman University with a degree in PR and Advertising.
SAYMYNAME boasts the ever so coveted Insomniac Event's DISCOVERY PROJECT 2013. In order to chase his dreams he began working over 35 hours a week at Guitar Center after graduation. Any spare time he found, was dedicated into the studio. As a result of years of hardwork, he was signed by AM ONLY.. the premiere booking agency in the industry.
After tinkering with trap and hardstyle, his re-birth came about as he discovered #HARDTRAP. SAYMYNAME has been on the forefront as a pioneer of this sound movement.
Numerous blogs and fans have labeled him as the God Father of HARDTRAP. He boasts support from giant names such as The Chainsmokers, DJ SNAKE, and Carnage who play several tracks in their sets. An endless of infamous names that show track support, ie: Skrillex, Flosstradamus, GTA, Party Favor, Nghtmre, Slander, 12th Planet, and David Guetta.
Keep an eye out for this young exciting act which hovers over the deck at 6'4″ and bring his mesmerizing stage presence and ridiculous energy that has created a whole new movement and enthusiasm that successfully converts brand new fans at every show and keeps fan coming back for more!!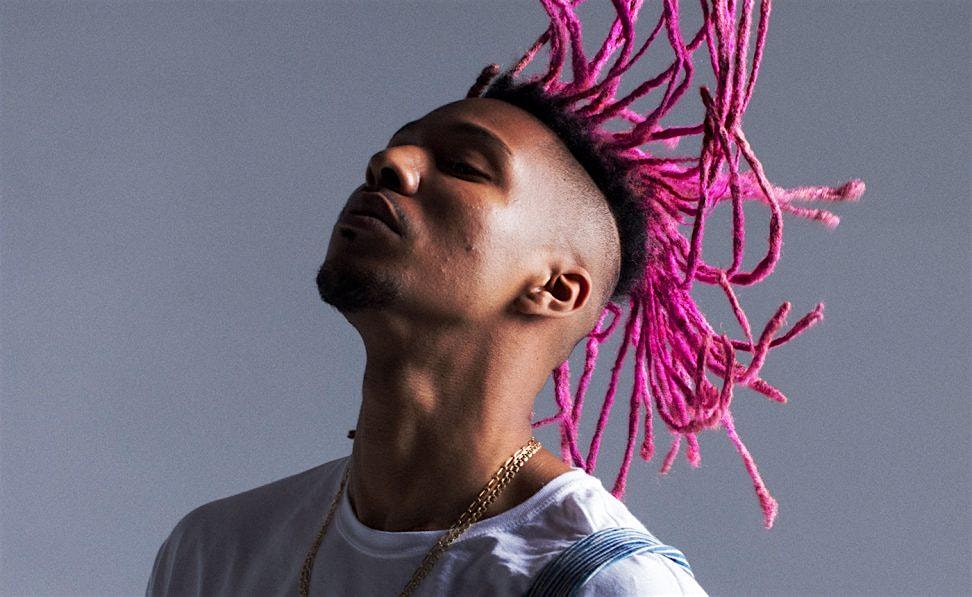 Nitti Gritti
NITTI GRITTI is the name that continues to push the boundaries of electronic music. With an ever-expanding list of A-list supporters including DJ Snake, Diplo, Dillon Francis, Major Lazer, and Tiesto, NITTI has proven himself a heavyweight within the dance music community.
2018 positioned itself as a massive year for NITTI GRITTI. He started off the year on a headlining World Tour, where he performed across the United States, China, and Australia. His biggest release "Crack" was signed to Tiesto's label, Musical Freedom, and was the seventh most played track at Ultra Music Festival. He also has shown his talents expand far beyond dance music by co-producing Enrique Iglesias' latest single, "Move To Miami" featuring Pitbull and Bad Bunny's "200 MPH" with Diplo. NITTI also released official remixes for Bazzi's "Mine" and Mario's "Drowning." In the studio, he's also worked with Cardi B, DJ Mustard, Bhad Bhabie, Skip Marley, and the Marley family. NITTI GRITTI ended the year performing over 100 shows across 3 continents coupled with several superstar collaborations.
Known for his contagious energy behind the decks and ingenious productions, NITTI GRITTI has garnered a dedicated following of both producers and fans alike, and is ready to dominate the music scene. It's time to get down to the NITTI GRITTI.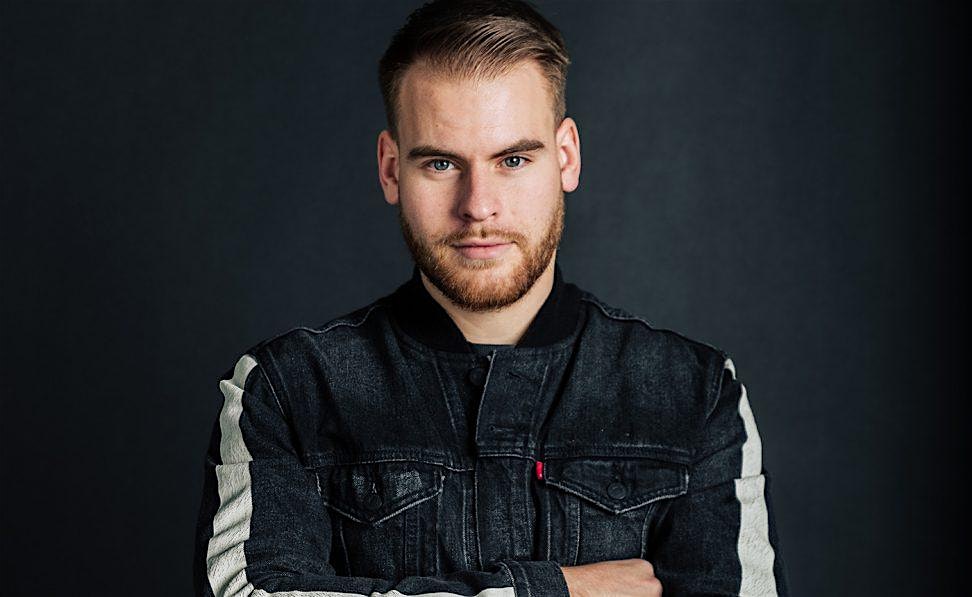 Drezo
It is rare now in a music scene of tiring trends for an artist to break the mold and make a statement creatively that people can connect to. However, based in Los Angeles, Drezo challenges the mainstream standard by staying true to his own powerful underground sound of house music. Through his compositions and remixes, the 24 year old aims to represent the darker and more imaginative side of EDM. With releases on OWSLA & Mad Decent, Drezo has proven that his haunting surge of originality is being accepted by the masses. Constantly devoting time in the studio has helped him evolve and innovate towards a sound that is now being widely recognized by the likes of Diplo, Destructo, Porter Robinson, Tchami, Zedd, DJ Snake, Dillon Francis and more, solidifying Drezo's placement among the world's top tier dance producers.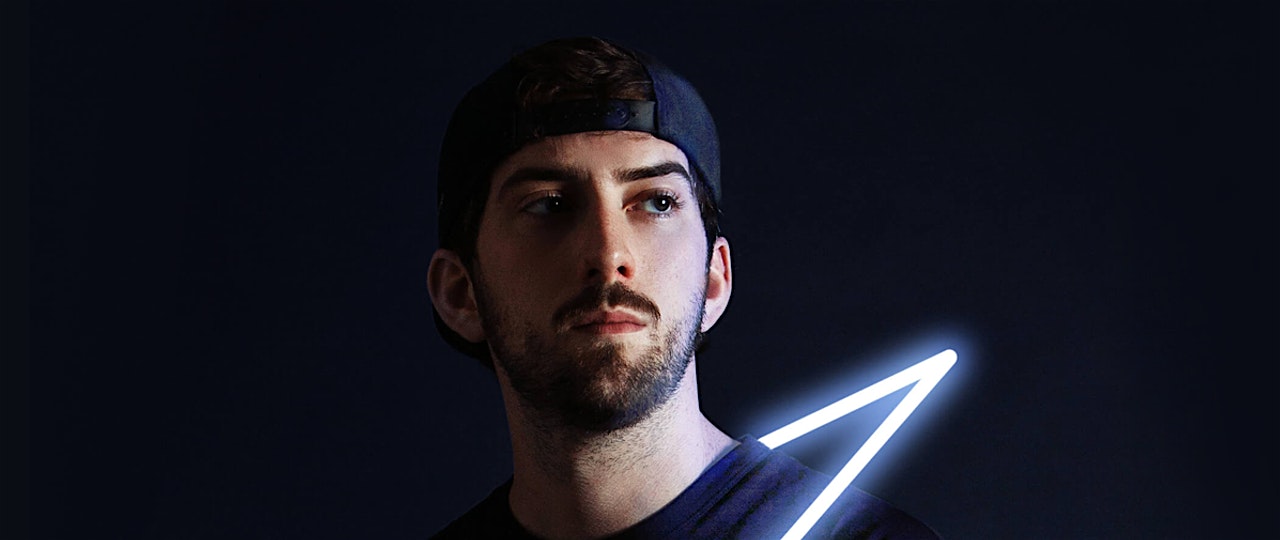 ATLiens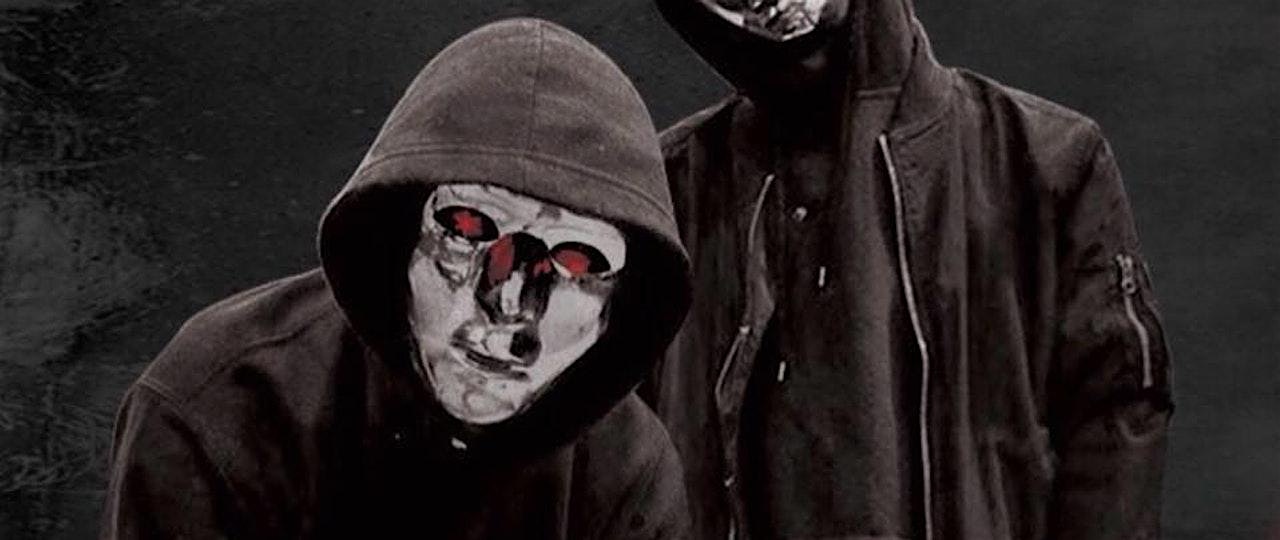 Schade
Schade represents the infectious appeal of the Southern California streets he grew up on. From his studio comes a fresh fusion of hard-hitting house beats alongside hip-hop inspired musicality and lyrics.
When you see Schade playing live, it's not hard to see why a big artist would be driven to do so–he has a relentless flow to his sets and makes sure there's not a second that goes by without dramatic tension.
His biggest musical influences include the titans Daft Punk, Travis Scott and Kanye West, and at the same time he has been supported by come of the most explosive names in dance music, including 4B, GTA, Wax Motif, Habstrakt, Joyryde, Valentino Khan, Wuki, Saymyname, Bijou, Dr. Fresch, Anna Lunoe, Moksi, Jauz, and many more.
Palm trees make up his biggest source of visual inspiration, being the embodiment of West Coast Hip-Hop that he bumped daily as he grew up. With the goal of planting one in the mind of as many house music loving people as humanly possible, Schade shakes up the dance floors of numerous venues. Getting acquainted with his music sooner than later is highly advised.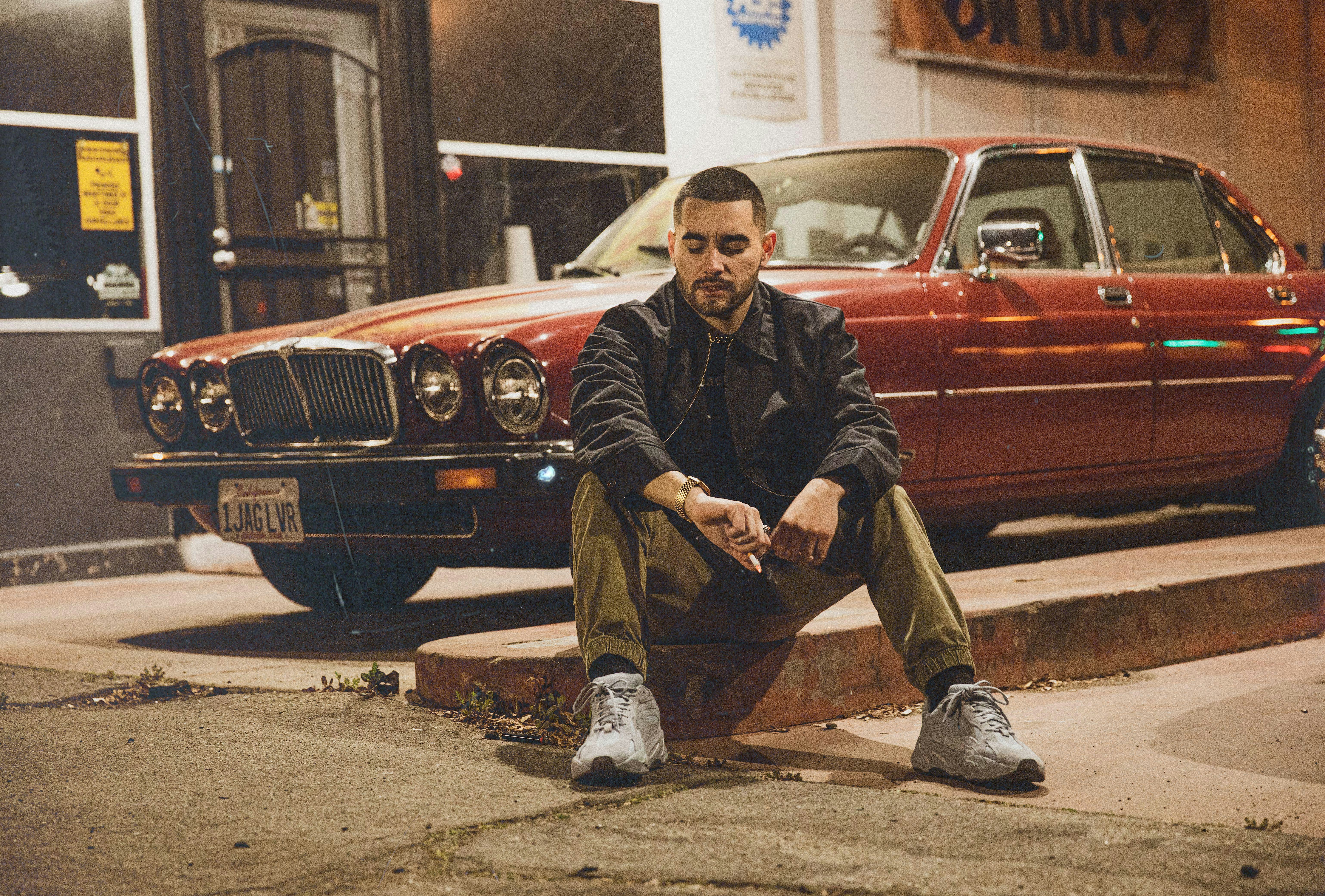 Jinx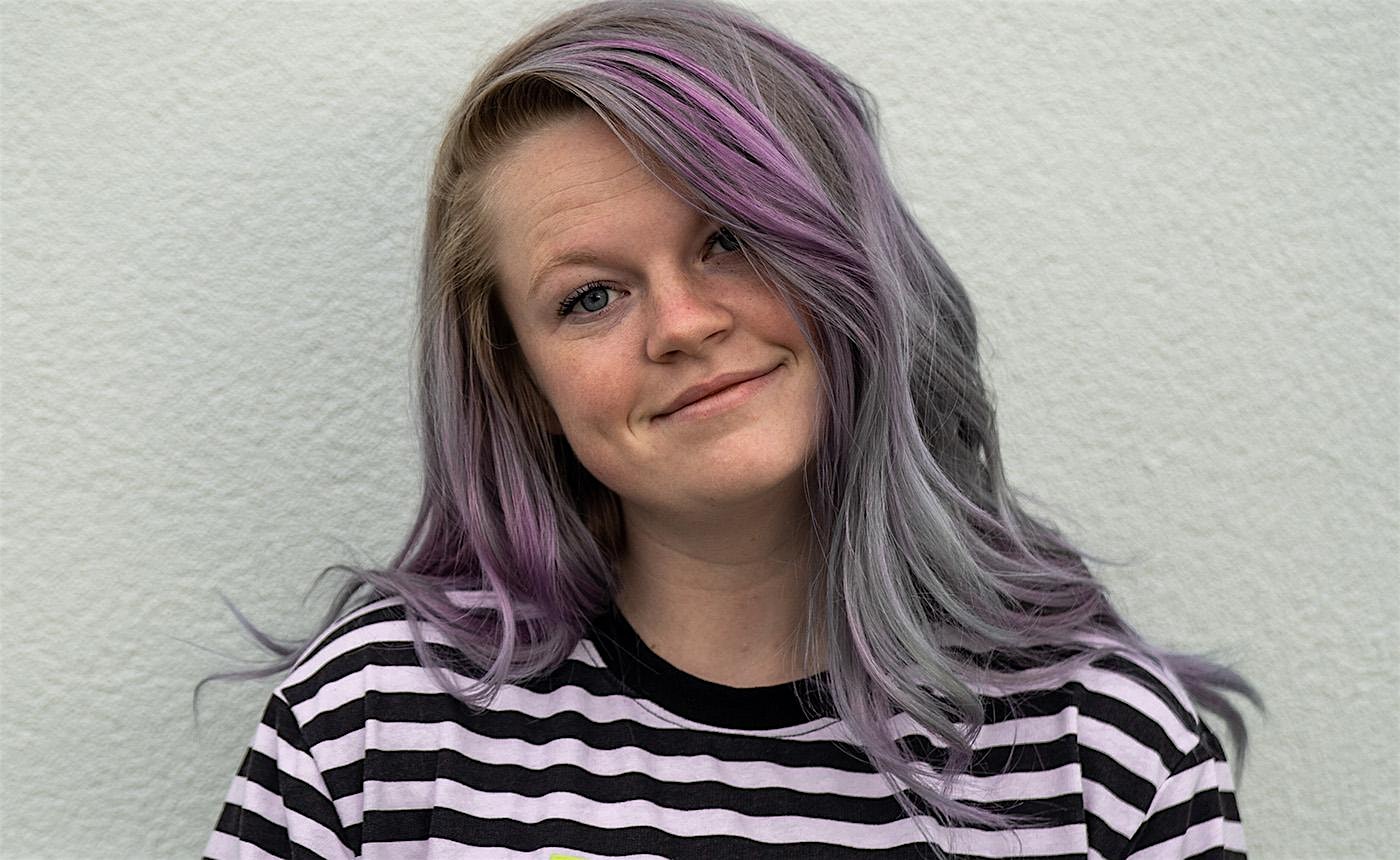 Sloth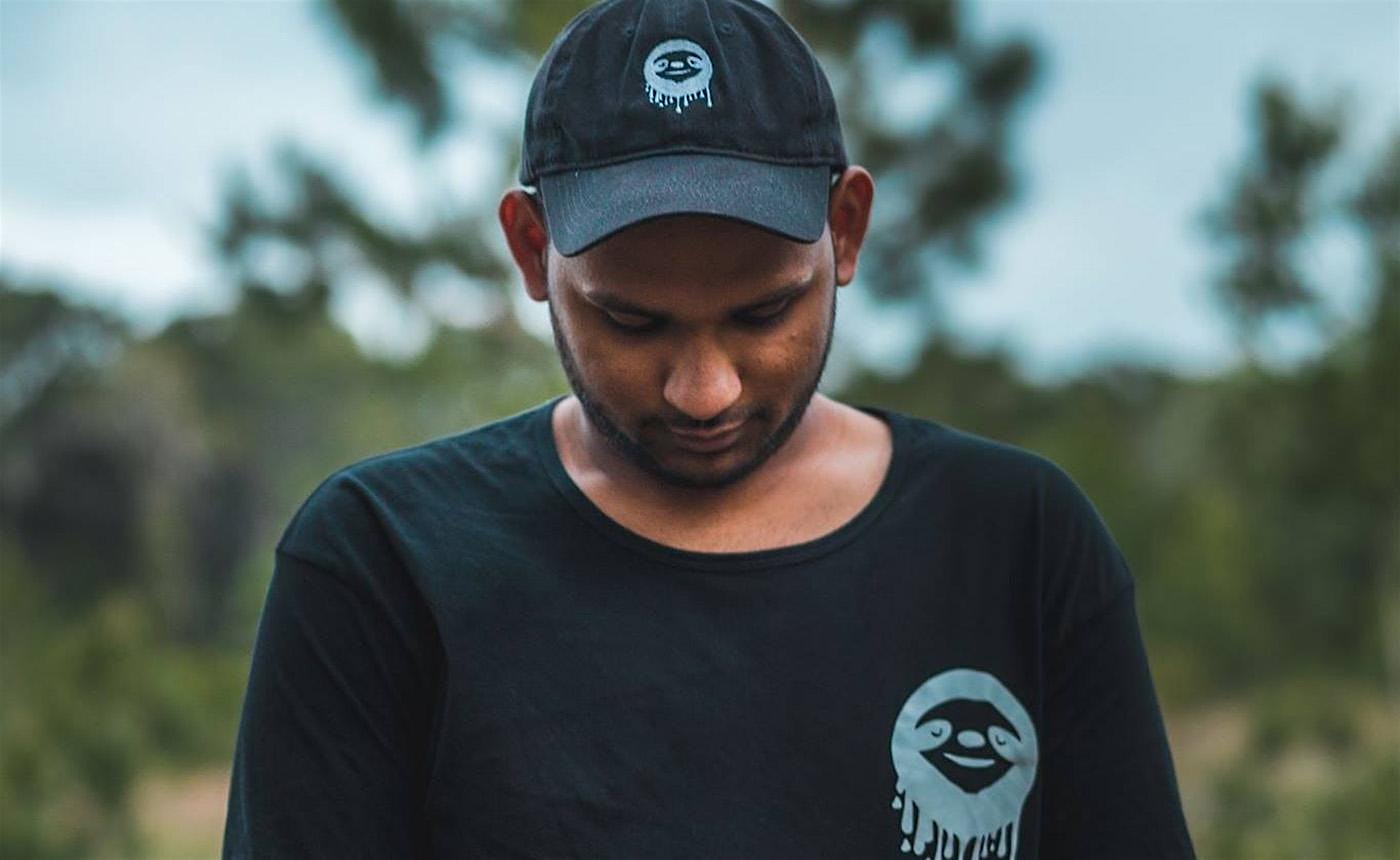 Performers
Date and Time
Location
Refund Policy