Description
The Bonsai Exhibition returns to North Haven Gardens!
Come view a showcase of stunning bonsai specimens from the finest private collections of members of the Bonsai Society of Dallas.
Join us once again for a weekend of beautiful bonsai as we bring together member's trees for an annual showing. For 2019, many new varieties of trees will be on display, along with the traditionally displayed elements such as stands, companion plants, and painted scrolls. Experience the peaceful contemplation and learn more about the timeless beauty of this ancient art, and vote for your favorite tree. You may be inspired to become a member and create your own!
Free and open to all, the Exhibition is open Saturday March 2nd 9am - 5pm, and Sunday March 3rd 10am - 4pm.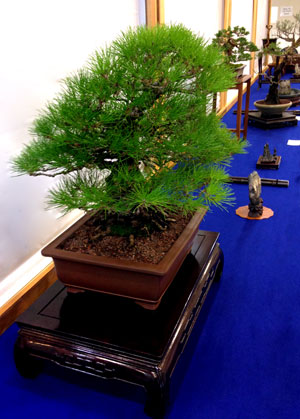 Founded in 1965, The Bonsai Society of Dallas strives to share this wonderful art form in an open and informal fashion and welcomes all who have an interest. Monthly lectures, demonstrations, and hands-on workshops are geared to the novice as well as the experienced enthusiast, and are held monthly at North Haven Gardens on the first Saturday of each month 9am - 12pm.