Come see David Barton of Wallbuilders speak on God and the Constitution at Idaho's premier Lincoln Day Event!
About this event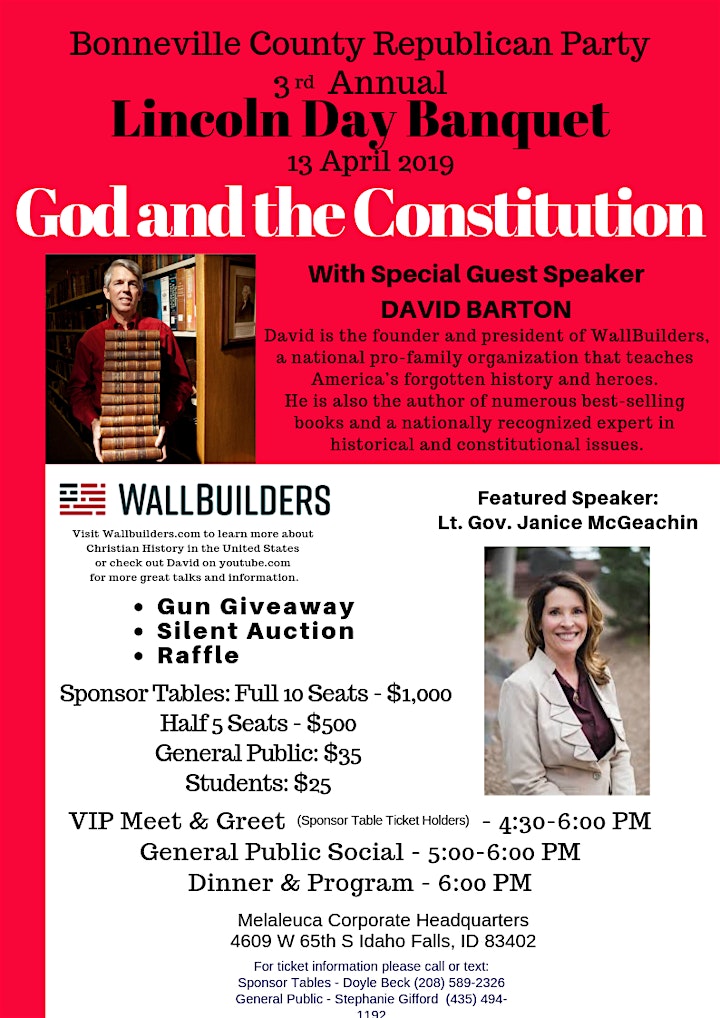 Gear up for another wildly popular Bonneville County Republican Lincoln Day Banquet on April 13. This will be the biggest GOP event of the year in the state of Idaho — you won't want to miss it!
David Barton, founder of WallBuilders will be our keynote speaker. He will address us on the subject of "God and the Constitution." David is a best-selling author and constitutional expert.
We are also excited to announce that we will be hearing from our new Lt. Governor, Janice McGeachin! We are thrilled to hear from her and have her join us this year.
As always, there will be dinner, gun giveaways, a silent auction, and raffle prizes. Tickets for this event have sold out for the past few years, so don't delay buying your tickets or corporate table!
Find us on Facebook, Instagram, and under the #bonnevillegop and #bonlincoln hashtags!
For corporate tables contact:
Doyle Beck- 208-589-2326