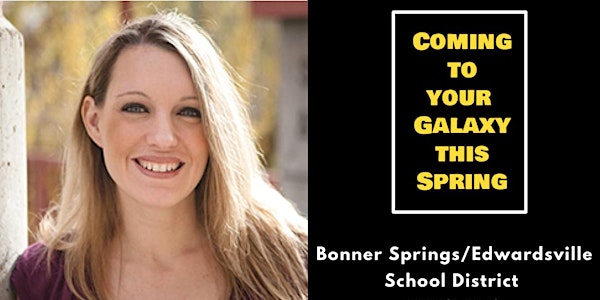 Bonner Springs/Edwardsville 2nd Annual District Technology Mini-Conference
Event Information
Location
Bonner Springs High School
100 McDanield Street
Bonner Springs, KS 66012
Description
We are excited to announce Bonner Springs/Edwardsville 2nd annual District-wide Technology Mini-Conference focusing on integrating technology. The conference will be held on Monday, April 23, 2018, at Bonner Springs High School.

This event focuses on engaging participants in authentic learning around the innovative integration of educational technology in learning and teaching. Through a variety of sessions, participants will explore and develop their knowledge, skills, and attitudes around the effective use of Google Apps for Education and other educational technology tools.
Area Presenters: Travis True and Gail Ramirez (Topeka Schools), Lori Hower and Patrice Peoples (Ottawa Schools), Lindsay Stephenson (Leavenworth Schools), Nick Park (Pear Deck), Sara Mitchell (MackinVia), Michele Brown (Geary County Schools), Julie Leach (Kansas City Public Schools), Mena Hill (Lawrence Public Schools), Heather Miller (Everfi)
College credit is available through Ottawa University; $50 - 1 credit hour (checks payable to Ottawa University)
Schedule:
7:30 am - 8:05 am - Registration/Breakfast
8:15 am - 9:15 am - Keynote (Alice Keeler)
9:25 am - 10:10 am - Breakout #1
10:20 am - 11:05 am - Breakout #2
11:15 am - 12:00 pm - Breakout #3
Three Kansas City Food Trucks will be on site for lunch availability.
Cost: $30 Non USD204 Member
Payment Methods: Check or Cash (Exact, no change available) at registration.
Checks Payable to: Bonner Springs Professional Development
Location: Bonner Springs High School
100 McDanield
Bonner Springs, KS 66012
Sponsors: Bonner Springs School District, Seesaw, Flipgrid, Screencastify, GoNoodle, EdPuzzle, IPEVO, Peardeck, Engaging Technologies, WeVideo, Soundtrap
Date and time
Location
Bonner Springs High School
100 McDanield Street
Bonner Springs, KS 66012