| | |
| --- | --- |
| Bonita Basic Florida Concealed Weapons License Class | |
Event Details
Get Trained.  Be Prepared.  Feel Confident.  Win.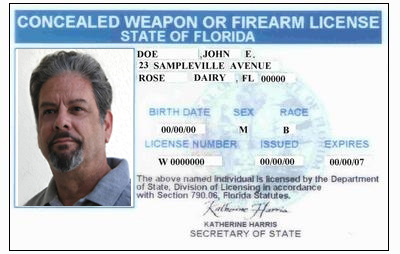 Do you want to obtain your Florida Concealed Weapon/Firearm License?
TRAIN WITH THE BEST!
On-Sight Tactical Training Institute offers multiple concealed-weapons permit classes each week that are designed to not only meet the requirements of Florida's concealed weapon's permit, but also to provide you with basic safety information and knowledge relevant to Florida State Statute Chapter 776 (Justifiable Use of Force) and Chapter 790 (Weapons and Firearms).  We strive to teach the fundamentals that make you, as an armed citizen, an ASSET to society and NOT a LIABILITY.
The classroom portion of our permit class is taught in our comfortable, modern classrooms, with a quick transition to a private shooting facility for the completion of the firearm competency component.
This compressed 2 1/2-hour course satisfies the requirements of the State of Florida for the Concealed Weapon or Firearm License. Students will receive professional instruction on Florida Statutes 790 and 776, as well as the basic operational safety and mechanical overview of the firearm.. The program is concluded with a live-fire handling proficiency exercise.
As with all of our civilian firearms programs, the concealed weapons permit class is taught by certified law enforcement firearms instructors. State application packet, notary services, student manual, range fees, ammunition and targets are all included in your class tuition.
CLASS TUITION: $75.00 $69.00
Tuition includes range fees, ammunition and targets. 
When & Where

On-Sight Tactical Training Institute
25300 Bernwood Drive
Unit 3
Bonita Springs, FL 34135


Organizer
On-Sight Tactical Training Institute
On-Sight Tactical Training Institute delivers a full spectrum of specialized civilian defensive and law-enforcement tactical firearms training programs. Each course offered is tailored specifically to individual skill levels, and can be customized to meet personal goals.
For the novice, On-Sight offers NRA and non-NRA certification programs designed to introduce safe gun handling and basic marksmanship concepts while fostering an appreciation for defensive and sport shooting. For the proficient individual, On-Sight delivers advanced courses that integrate situational tactics with motor-skill reinforcement (MSR) exercises purposely designed to bring the student to a new level of both competitive and defensive preparedness.
In addition to an extensive array of firearms training programs, On-Sight also offers defensive tactics certification and re-certification curriculums for private security and law enforcement personnel in TASER, OCAP (Oleoresin Capsicum Aerosol Projector or 'pepper' spray), tactical baton and tactical handcuffing disciplines. Less-than-lethal defensive programs are also offered for civilians in TASER, OCAP, baton and kubaton.
On-Sight Tactical Training Institute's cadre of instructors includes currently-serving and former law-enforcement, military and public safety personnel. All of our trainers are certified in their respective fields and possess extensive real-world situational and command experience.
Contact our offices at (239) 247-5585 Visit http://www.ostti.com today for more information about our programs or our instructors, or call us at (239) 247-5585 to speak with a training specialist. 
Bonita Basic Florida Concealed Weapons License Class