Description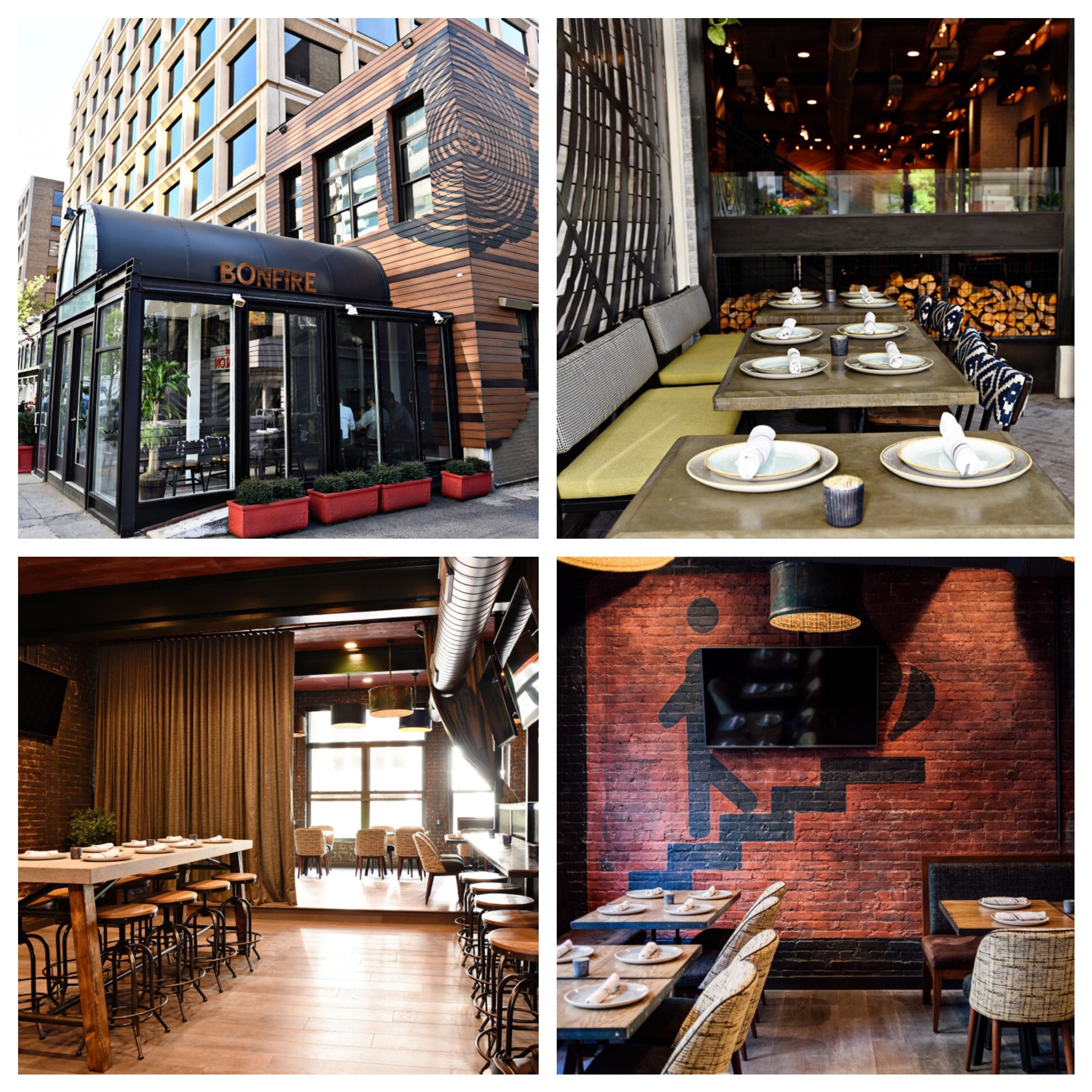 PLEASE NOTE THAT BRUNCH RESERVATIONS FOR BONFIRE SATURDAY ARE SEATED STARTING AT 12:00PM WITH THE LAST SEATING AT 4PM.
Ladies and Gentlemen, we are seriously excited to announce the Champagne Brunch at Bonfire Every Saturday Starting Nov 1st where the lights will dim, the music turns up, the champagne flows and the entertainment begins.
Talk Of DC Brunch Parties will offer one last chance to let your hair down and enjoy the weekend with some serious champagne based fun. We will open from 12pm where guests can enjoy a free fixed à la carte 2 course brunch for $35. Guests will also enjoy the day as the Bartenders wield blowtorches for cocktails at this two-story campfire-inspired American bistro and lounge in the Golden Triangle, where flames are a decorative element in the soaring brick-wood-and-copper space and the menu features smoke-infused short ribs, duck wings, charred steak and specialty s'mores.
Music will be provided by some of Washington D.C.'s best DJ's
#BonfireBrunch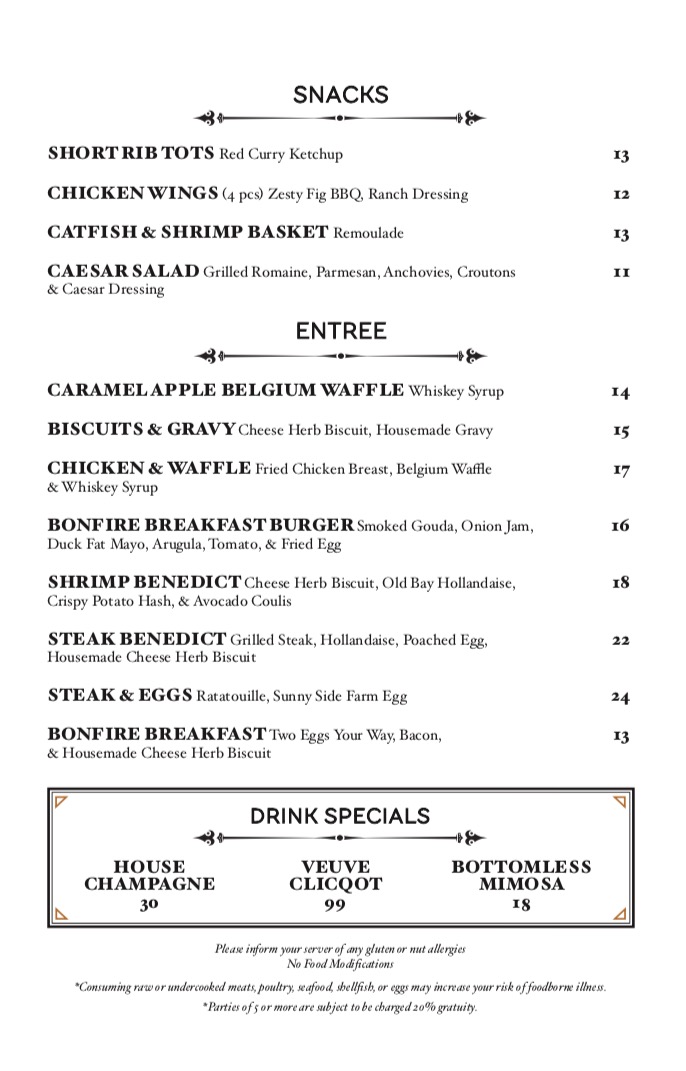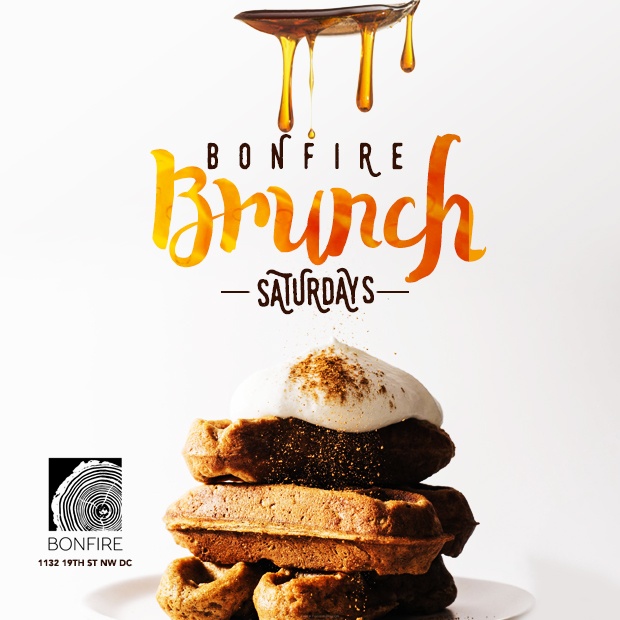 More Info For Brunch Reservations Contact:
Eron: (c) 571-435-7186 (e)Eron@talkofdc.com
Alex (c) 804-647-4463 (e) Alex@talkofdc.com