Bonfire AVL 2016: Ignite Success through Storytelling
Description
Bonfire AVL 2016 is a two-day conference with a mission to teach business and non-profit leaders how to ignite success and engagement through storytelling.
By attending this dynamic two-day event, you will gain insight into time-tested storytelling structure and learn how to write and share your story in a way that can shape the future success of your business or organization.
Who Will Love Bonfire?
Entrepreneurs, business and non-profit leaders who are seeking to connect and engage more deeply with their stakeholders, customers and employees. They are driven by:
Curiosity, a hunger for learning
Authenticity, substance not spin
Dedication to success
Desire for purpose-driven marketing and strategies
Commitment to community and collaboration
On your path to success...
Have you experienced a lack of connection with your intended audience?

Are you navigating a sales slump?

Have you had poor engagement from key stakeholders (clients, donors, employees, influencers, board)?

Have you struggled with clarity or consistency in your messaging?
Bonfire will show you how to:
Use authentic stories to engage your internal and external audience
Amplify your story through marketing and merchandizing solutions that engage and connect
Grow your sales by telling the stories that your customers want to hear
Align your organizational story with your social media and online content
Excite and ignite your customers and your staff with your authentic story
Impart storytelling skills within your organization to ignite a culture of success
No other conference provides an intersection of mastery as wide and expertise as deep as ours
At Bonfire, we bridge:
Local and global reach
Traditional wisdom and emerging technology
Art, culture, business, strategy and brand building
At Bonfire, you can expect:
A dynamic experience

Strategies and perspectives into your own story and its potential

A toolkit of techniques, templates and tactics to fuel your success through storytelling

Deepened connections to the greater business community

Access to the Bonfire network of leaders in success story creation.
Join us in Asheville on October 27 & 28, 2016.
Conference fee includes coffee, tea and lunch for both days.
Master storytellers and business success leaders facilitating the Bonfire AVL 2016 conference:



Day One:

Connie Regan-Blake

- national storytelling pioneer

James Navé

- arts entrepreneur, poetry teller & co-Founder of the Twice 5 Miles think tank

Jennifer Pickering - LEAF Executive Director

Day Two:
Justin Belleme & Mandy Gardner - Founder, Director of Strategy JB Media Group, co-Owner JB Media Institute
Murphy Funkhouser Capps

- CEO of Kudzu Brands and award-winning playwright/performer

David LaMotte-M

usican and Rotary World Peace Fellow
Let's ignite success throgh storytelling!
---
Meet the Facilitators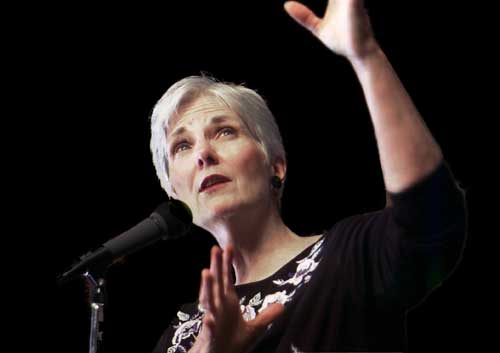 Connie Regan-Blake is a respected and sought-after workshop facilitator, teaching a number of paths and approaches to storytelling that she has developed through her four decades of experience as a celebrated professional teller. She engages a wide range of attendees from health care providers to financial advisors to lawyers and guides them on finding their storytelling voice as well as discovering ways to utilize the skill every day for more effective business communications. She also offers a special entertaining performance which includes ideas on how to tell an engaging story.
She is also an internationally recognized storyteller who has performed for a wide variety of audiences, including The Smithsonian Institute, American Bar Association, the National Storytelling Festival, National Board of Medical Examiners, Lincoln Center, and thousands of listeners in 47 states and 17 countries, including Australia, Japan and United Arab Emirates (UAE.) Connie's performances include stories from the Southern Appalachian Mountains, world folktales, personal experience and true-life adventures. During the course of an entertaining performance, audiences laugh as much as they catch their breath in awe.
Recently, she had the honored of being asked to house the compilation of her life's work in the Library of Congress where she is recognized as a leading central figure in America's storytelling revival. It will include papers, sound recordings, moving images, photographs and artifacts that document Connie's40+ year career as well as the birth and beginnings of the American Storytelling Revival.
---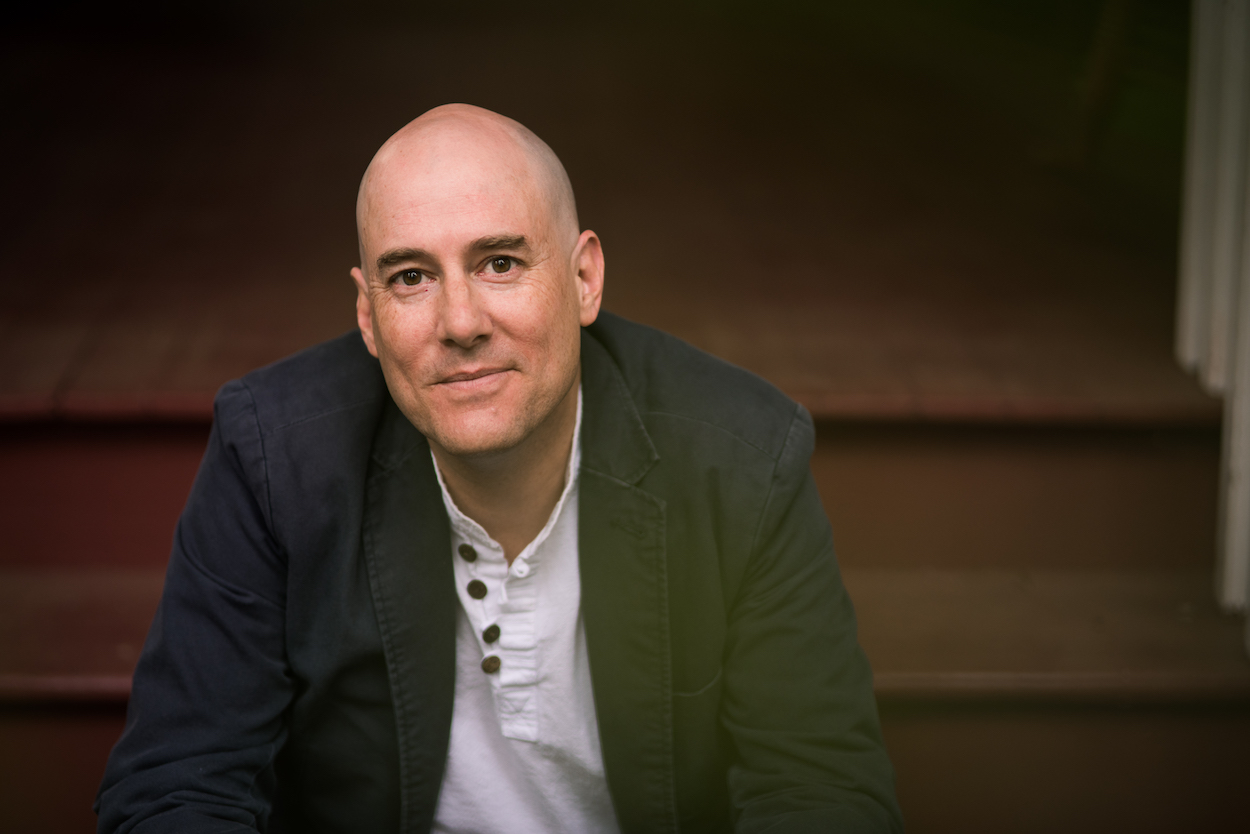 ---
David LaMotte is an award-winning songwriter as well as a speaker, performer and author. He suspended his eighteen-year music career of 11 CDs and nearly 3000 concerts on five continents at its peak in 2008 to accept a Rotary World Peace Fellowship and obtain a Masters degree in International Studies, Peace and Conflict Resolution at the University of Queensland in Brisbane, Australia.
LaMotte is currently engaged in concerts and speaking engagements, as well as directing PEG Partners, a non-profit organization that supports schools and libraries in Guatemala. He also serves as the Clerk (chair) of the Nobel Peace Prize Nominating Task Group for the AFSC (Quakers). His third book, Worldchanging 101: Challenging the Myth of Powerlessness (2014) is currently in its second printing. David's recent speaking engagements have included a peace conference at the Scottish Parliament Building in Edinburgh, a baccalaureate address to Atlanta's Columbia Theological Seminary, and the PC(USA) Mission to the United Nations in New York.
BBC Radio praises his "charm, stories, humour, insightful songs, sweet voice and dazzling guitar ability," while the Washington Times laud his "guitar-spanking open-tuning grooves as well as gentle folk-tinged pop, " saying, "his lyrics range from insightful image-driven stories to equally insightful humor."
David lives in Black Mountain, North Carolina with his wife, son, and five backyard chickens.
---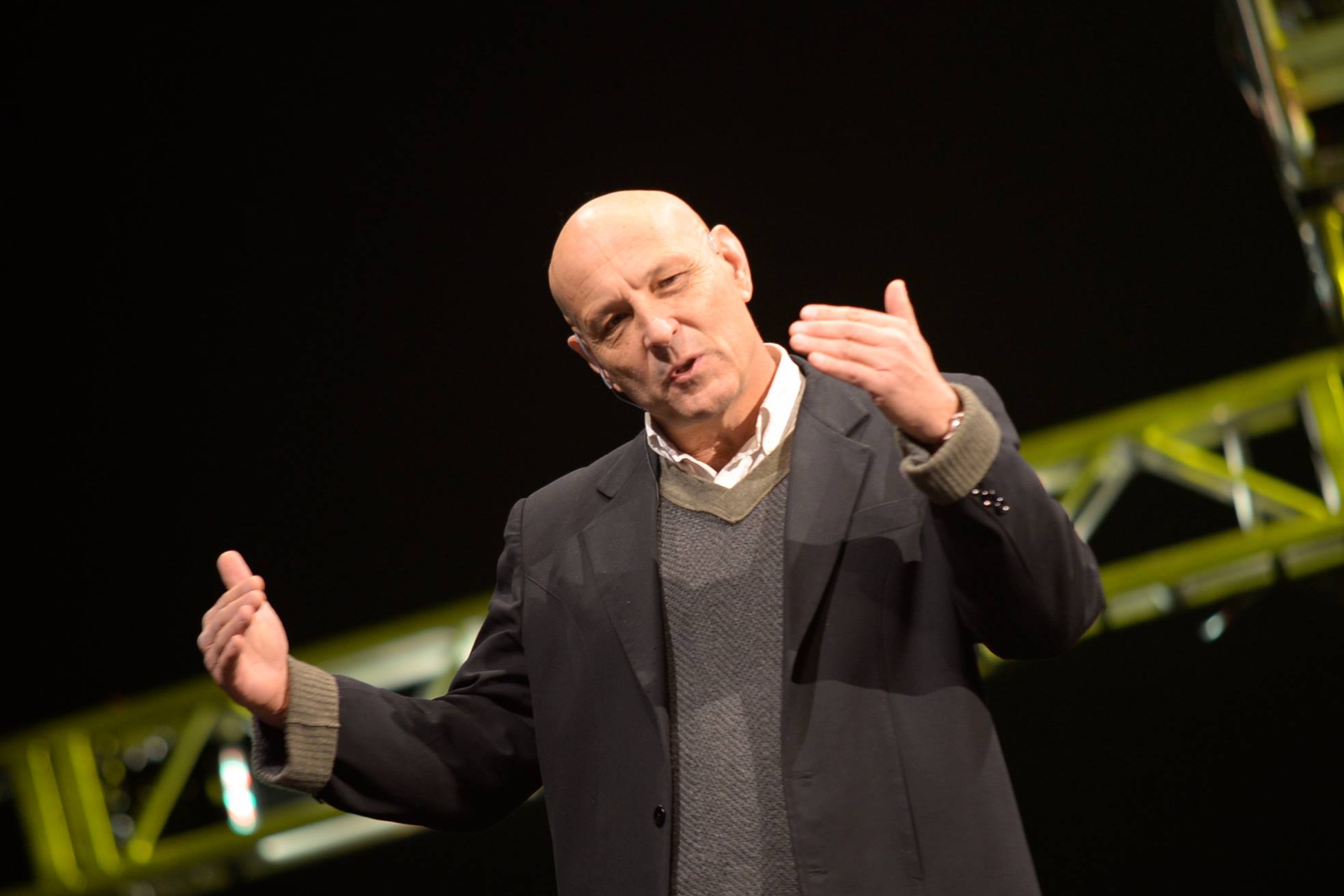 James Navé is one tne of the pioneers of the spoken word movement. Navé cofounded Poetry Alive!, a theater company which has performed poetry for over 10 million K–12 students around the globe. With Julia Cameron, he co-Founded and directed The Artist's Way Creativity Camp which toured North America, For 25 years he has taught writing, performance, and creativity on 5 continents; he has designed and facilitated executive creativity sessions for clients such as Timex, Pepsi, the National University of Ireland Galway, North Carolina Outward Bound, Gettliffe Architecture, Create to Heal, and LKB Associates, Paris.
An Asheville native, Navé holds an MFA in Poetry from Vermont College Fine Arts. He has been the LEAF Poetry Slam Master since the festival began in 1995. He is the Director of the Taos Storytelling Festival and the Director of the Taos Poetry Festival. He is also co-Founder of Twice-5-Miles, a creative think tank.
Navé was interviewed by Jacki Lyden for NPR's Weekend Edition in 2011 where he told the story of how he confronted his big mento mori ("remember your mortality") moment the best way he knew how — vowing to write a poem a day for the hundred days following his cancer surgery. He is also the host and producer of Twice-5-Miles Radio for Asheville's WPVM 103.7, going the metaphorical Twice-5-Miles to find stories and create conversations about culture, art, education, business, politics, and literature.
---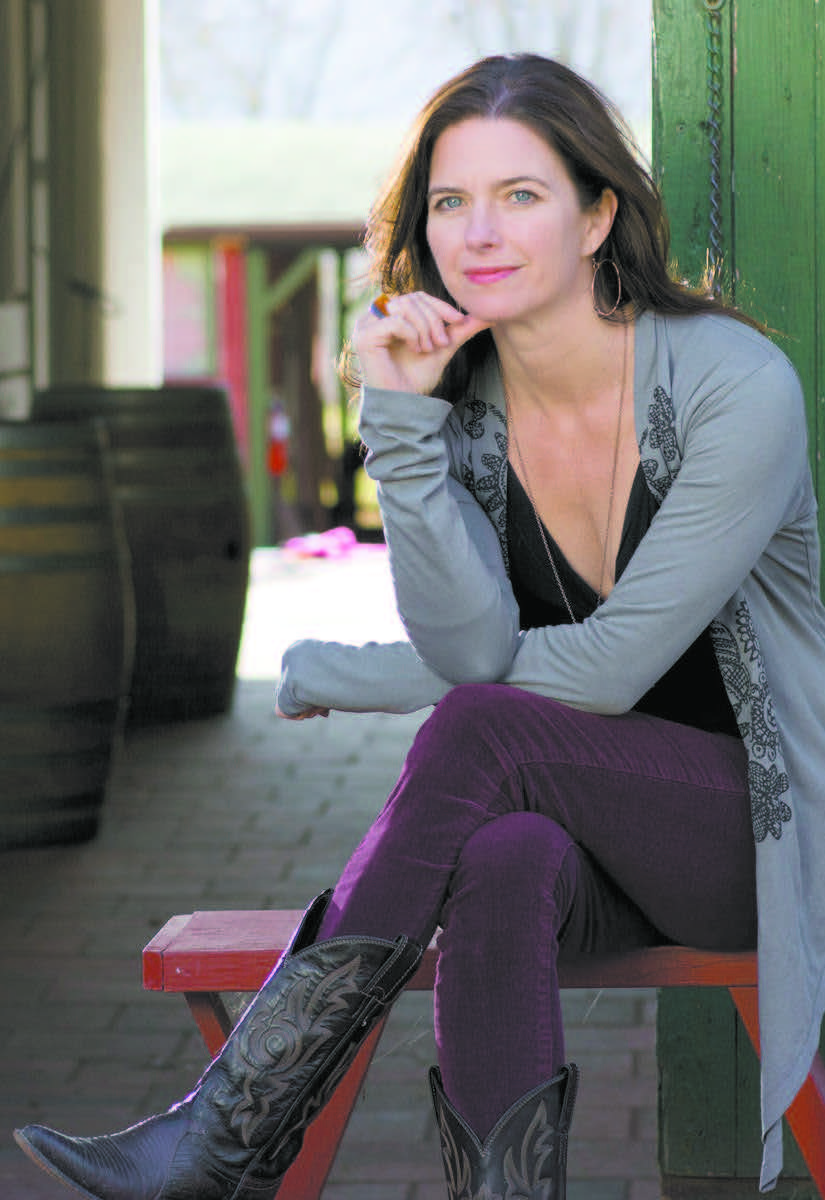 Jennifer Pickering is the founder and Executive Director of LEAF. She organized the first Lake Eden Arts Festival (LEAF) in 1995, when she was 28, on land she grew up on and lives on to this day.
A devoted traveler, Jennifer has expanded LEAF into a powerful platform that introduces people to other cultures through music and arts.
As well as producing two festivals each year, which attract over six thousand attendees, Pickering also oversees LEAF In Schools And Streets and LEAF International, programs that take artists from the stage into the community.
---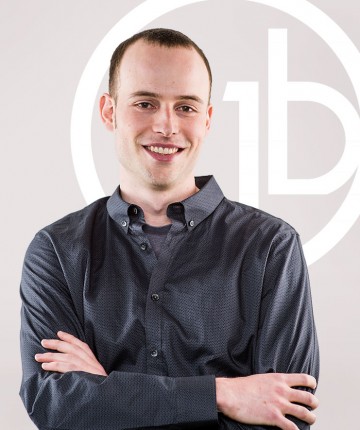 Jeremy Belleme is director of strategy for JB Media Group, overseeing the strategic direction for projects in SEO, online advertising, social media, event marketing, email and public relations. He has worked for clients ranging from the Eastern Band of The Cherokee Indians to the Blue Ridge National Heritage Area, Holistic Holiday at Sea and the Social Capital Markets conference.
Justin brings a strong technical background to the team with a degree in Computer Science from the University of North Carolina Asheville. He continues to study developments and trends in Internet marketing and adapts swiftly to industry and technological change. Justin is also the founder and a lead instructor for the JB Media Institute, our comprehensive Internet marketing training program. He is committed to sharing his knowledge and helping organizations make informed decisions on their online marketing campaigns.
Justin was honored as the Entrepreneur of the Year by the Asheville Area Chamber of Commerce in 2014 and was inducted into Asheville's Forty under 40 in 2012. He loves the Asheville area and is happy to give back through his work as an alumni volunteer with Leadership Asheville and Leadership North Carolina, a board member with the Asheville Area Chamber of Commerce and Veterans Healing Farm. He is a former board member at NC Stage Company. Beyond all things Internet marketing, Justin enjoys exploring nature, playing sports, and cooking delicious meals for family and friends.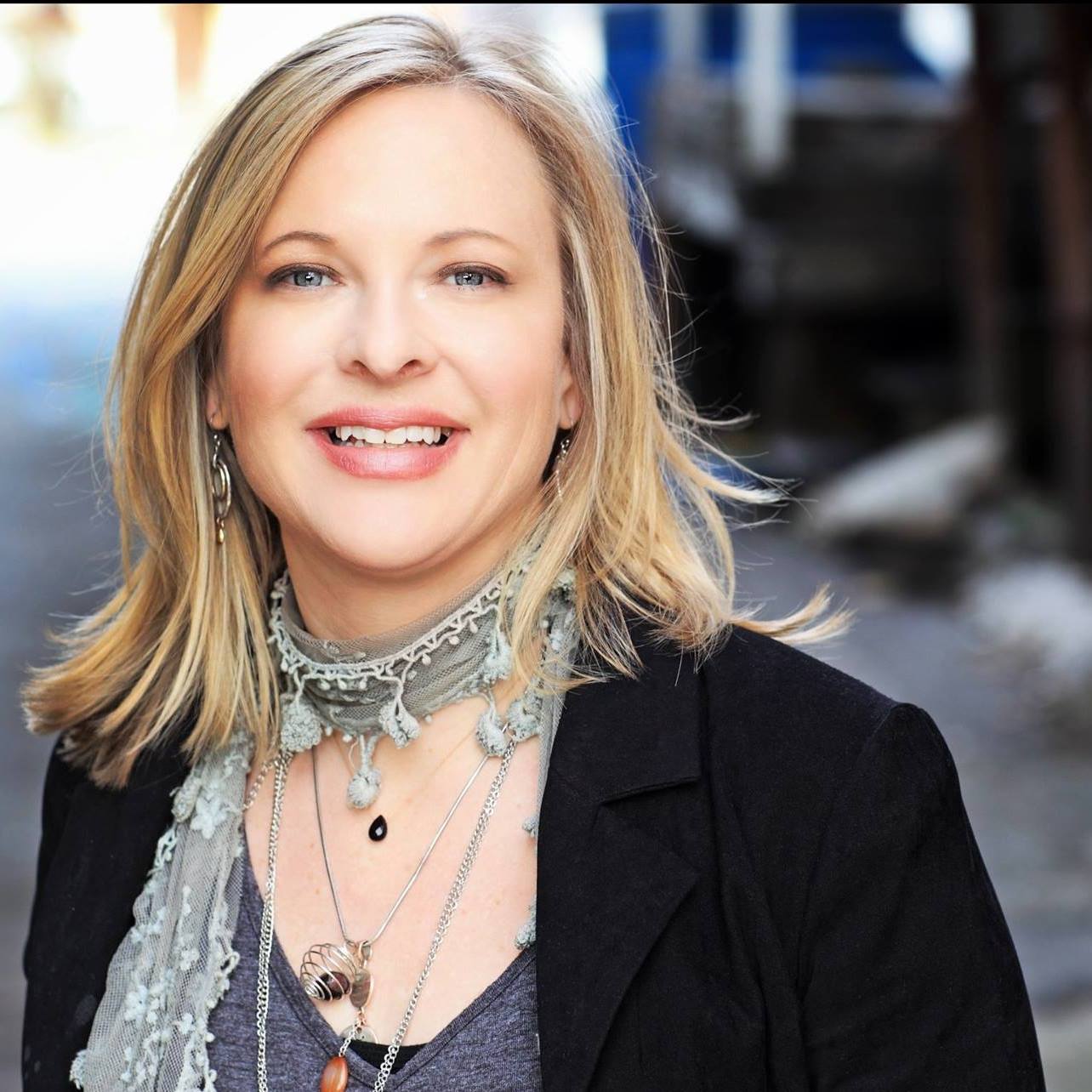 Murphy Funkhouser Capps is the CEO and chief brand strategist at Kudzu Brands. She is also a consultant specializing in creativity and storytelling in business. She is a frequent speaker at UNCA, AB Tech and Blue Ridge Community College, guiding future entrepreneurs and marketers and other small business owners.
Murphy worked for over a decade in corporate training, marketing and operations. She has also worked in regional media, strategizing ad campaigns for Beverly-Hanks, Harrys Cadillac, Ingles Markets, Lifestyle Homes and Pardee Hospital. She is a graduate of Leadership Asheville, Class 29, a member of the United Way Women's Leadership Group and serves on the UNCA School of Business Advisory Board. She is also an accomplished, and award-winning playwright and actress. Her original one-woman play won at the Colorado Theatre Festival and was nominated for a Denver Post Ovation Award.
Murphy is raising two strong girls into tomorrow's confident women. In her quiet time, she can be found doing yoga (adequately), gardening (badly) or trying to read Mary Oliver without interruption.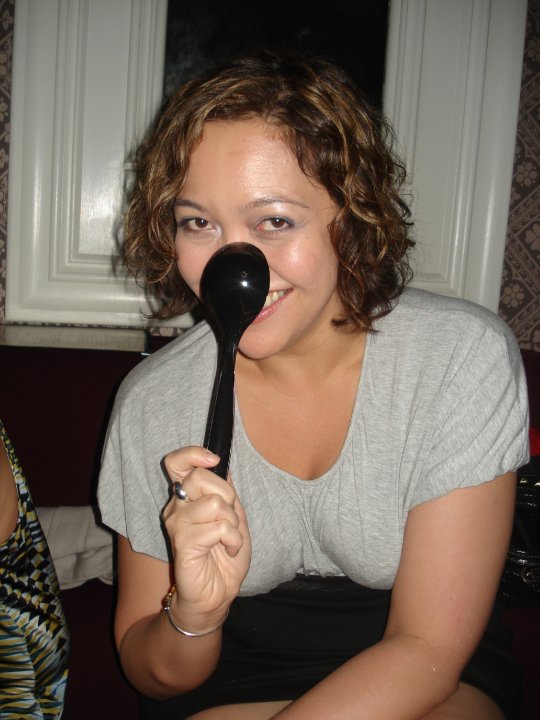 Tish Vallés is a bean-maker, not a bean-taker. With a focus in research and innovation, brand strategy and story, she unlocks the better stories of organizations and brands. She has worked at leading international communications agencies Ogilvy, BBDO and Saatchi; she has been the strategic lead on global brands like Dove, Tang, Pampers and Johnson & Johnson. Tish has worked in beauty, baby care, barbecue, beer, luxury, laundry. home care, fashion, technology and social justice. Through her work, she builds our collective better story.
Tish is a Clio award-winning copywriter and a Scholar award winning strategist for campaign effectiveness. Her work has transformed some of the most iconic brands, Fortune 100 companies, as well as start-ups, small businesses and non-profits. A poet, writer and facilitator, her work has appeared in journals and publications around the world. She is currently working on a novel series.
Tish is the organizer and programming director for TEDxNewYorkSalon. She is also co-Founder of the Womens Worldwide Web, a platform dedicated to the educational and economic empowerment of the world's girls and women. She has worked in the Americas, Asia Pacific, Europe, the UK, and the UAE. She speaks English, Filipino and Spanish; and is an avid Game of Thrones follower.