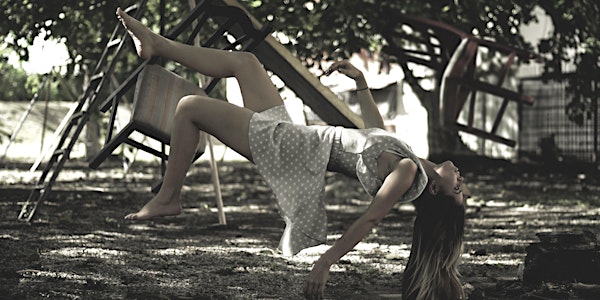 Bones of Girls
A princess has fallen into an unknown land, escaping the clutches of her abusive father only to be pursued by hungry dogs.
When and where
Date and time
January 24, 2020 · 7:30pm - January 25, 2020 · 9pm PST
Location
CLARA Auditorium 1425 24th Street Sacramento, CA 95816
Refund Policy
Contact the organizer to request a refund.
Eventbrite's fee is nonrefundable.
About this event
Music by Ryan Suleiman
Libretto by Cristina Fríes
Friday, January 24 at 7:30 p.m.
Saturday, January 25 at 2:00 p.m.
Saturday, January 25 at 7:30 p.m.
Composer, Ryan Suleiman has set an intriguing libretto by Cristina Fríes that is a surreal exploration of the eery, fairytale imagery of Donkey Skin by Charles Perrault (Cinderella) and the librettist's own experiences as a young woman alone in Argentina surrounded by predatory men and roving packs of wild dogs.
In the opera, Bones of Girls, a lost princess called Idiot Girl has fallen from the sky into an unknown land, escaping the clutches of her abusive father only to be pursued by hungry dogs and ridiculed for it all by a dispassionate moon. As the girl wanders, searching, trying to recall who she is, the audience comes to understand that this is the rite so many young girls and women must endure: they are often hunted and must find a way to understand and perhaps define themselves through the breaking.
In the production, director Omari Tau has partnered with visual artist Claire Hurni to present the fable as ritual. With the help of young actor-puppeteers, soprano Carrie Hennessey sings the lost and fragile Idiot Girl to life as a disembodied narrator-goddess. The dogs on her trail are similarly portrayed by baritone/director Omari Tau, on the hunt with confusion, curiosity, madness, and insatiable hunger. Kevin Doherty also stars as The Moon.
Suleiman's expansive music is juxtaposed against the chilling story to stunning effect, garnering the work national attention in its various phases of composition. RMP is proud to present this world premiere, fully staged production of Bones of Girls.
*In the event that you cannot purchase your tickets online as it gets closer to showtime, you are more than welcome to inquire about admission to the performance at the venue. Doors open 30 minutes before showtime.