Bon Ami..... A celebration of Friendship
About this event
CinCity Ent & Scoopsway Promotion, Brings you the Annual Miami Carnival vibes starter!!!!
We say Bon Ami going to be a Movie!!!
Headlining Live to kick off the Miami Carnival Season is the one, the only, long Time we ain't see her, counting our blessings, put ah kiss on meh..
Nadia Batson!!!! 💃🏾💃🏾
Bon Ami
Wednesday October 6th
Doors open 10pm ⏳
Also Djing and Performing Live
Viking Ding Dong!!!!
Music by: 🎧🎤
Platinum Sounds
Dj Spice
Eternal Vibes
Dream Team
D Professionals
J Exquisite
Hosted by Giselle the Wassi One
Sponsored by Carib Brewery USA
@caribbreweryusa
Food Inclusive Event!
OUTDOOR VENUE
We Encourage you to know your Covid Status whether you are vaccinated or not that way we can all have a safe Miami Carnival Season. PCRs are not a requirement to attend Bon Ami but please mask up for your own safety.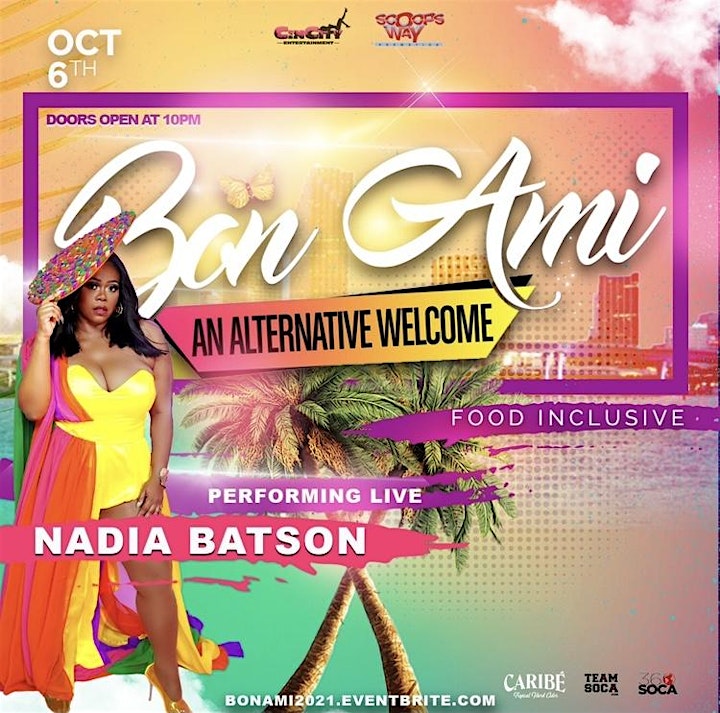 Headlining and Performing Live!!!! Nadia Batson ⬆️⬆️
💃🏾💃🏾💃🏾💃🏾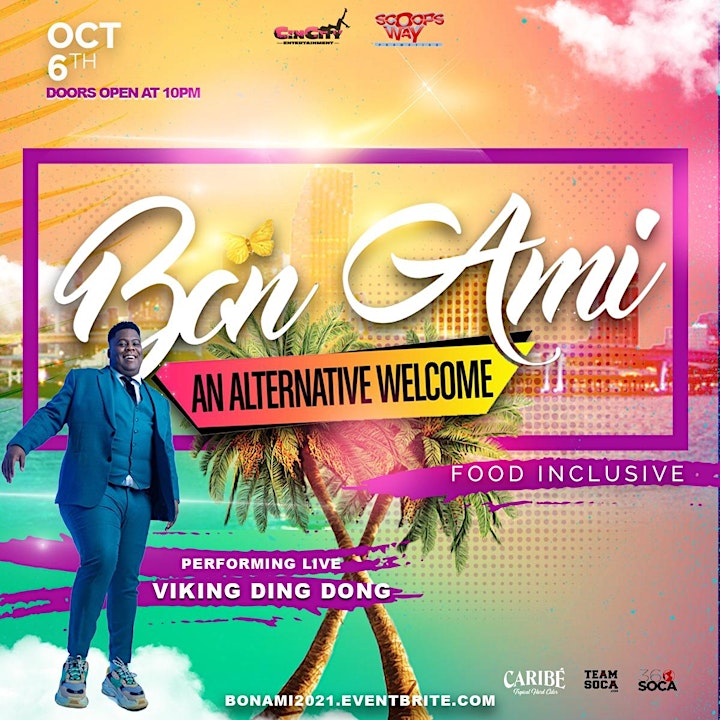 Viking Ding Dong Djing and Performing Live ⬆️⬆️
💃🏾💃🏾💃🏾💃🏾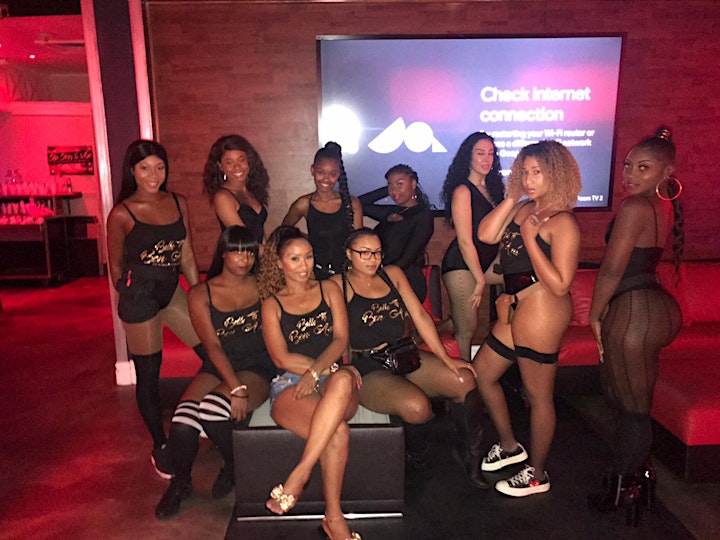 Gorgeous Bartenders to serve you.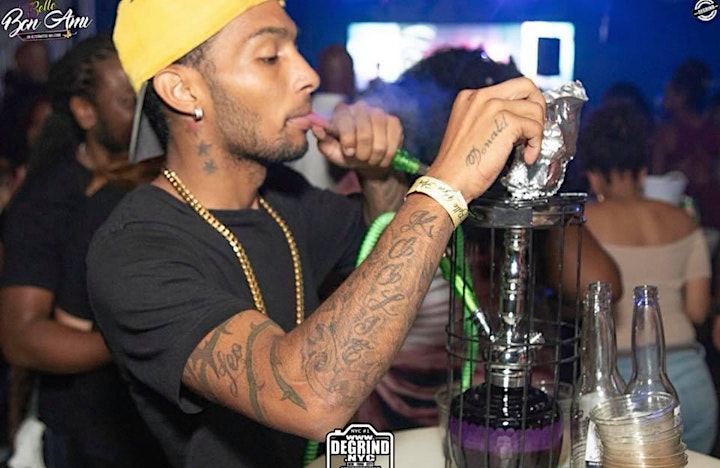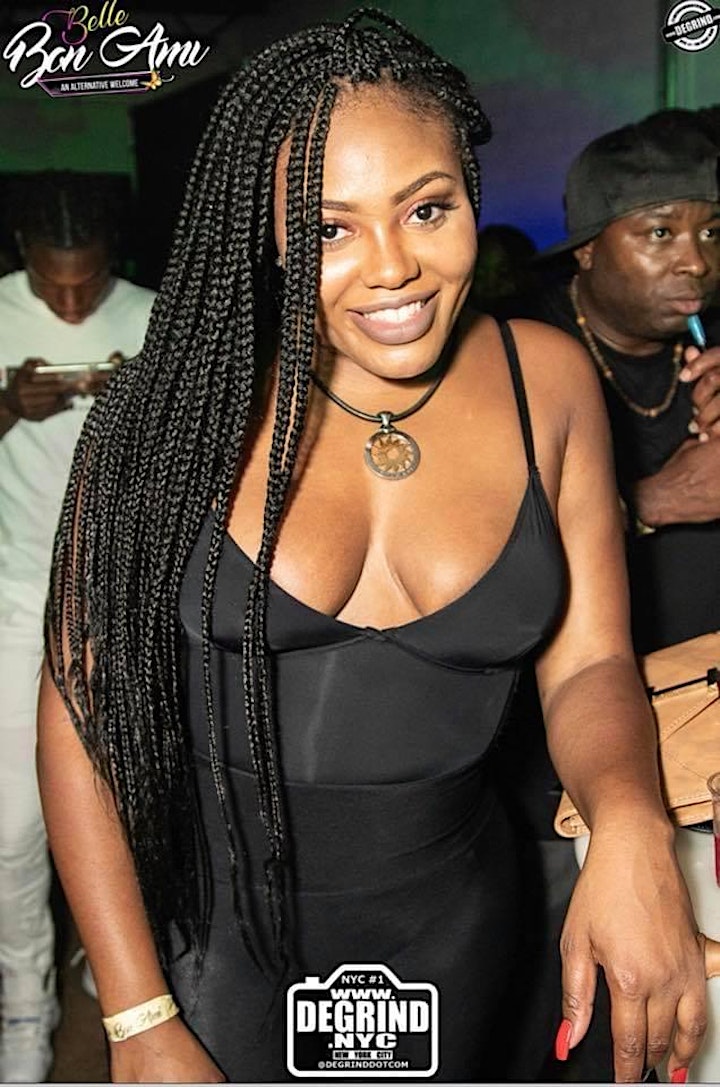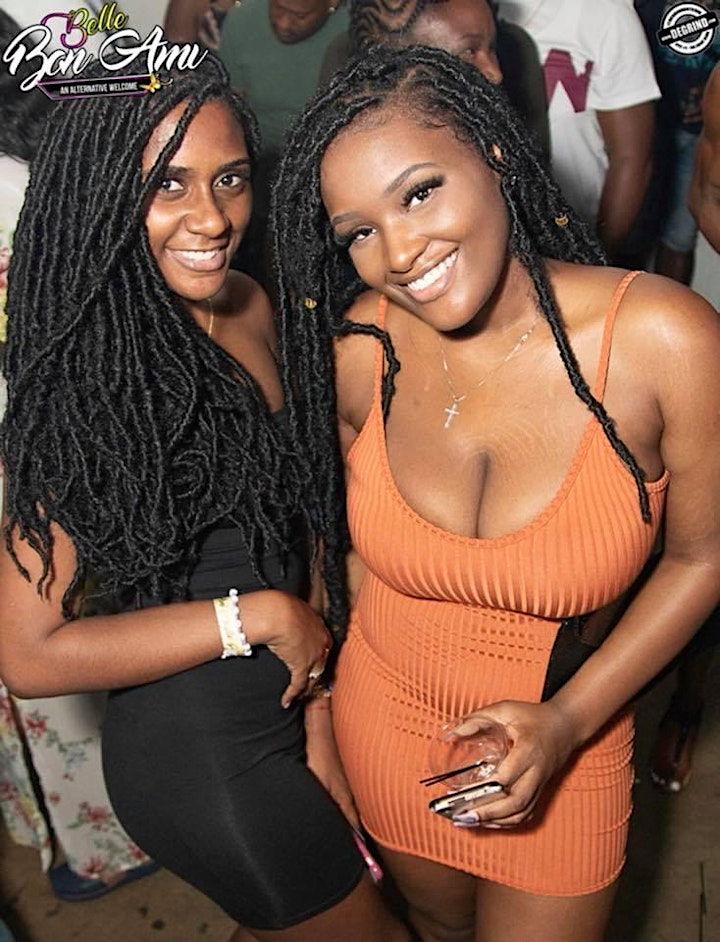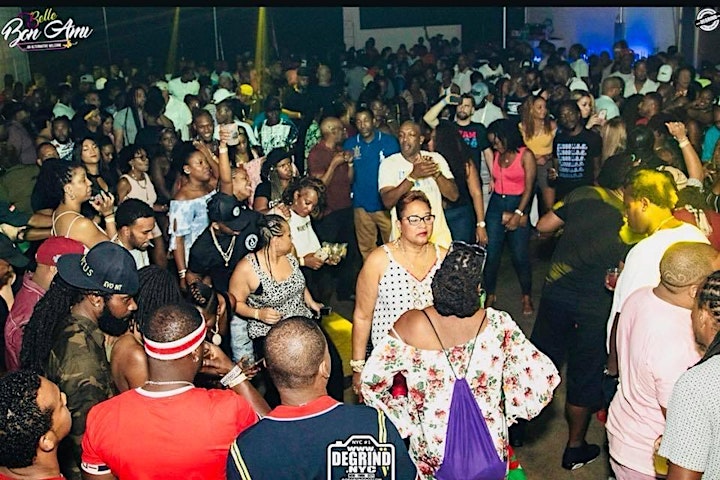 Organizer of Bon Ami... An Alternative Welcome
Cindy Thomas, born and raised on the beautiful island of Trinidad and Tobago. She migrated to the U.S. in 2003 and has become and integral part of local Caribbean community. As the wearer of  many hats, she not only works full time, but she is the owner of CinCity Entertainment (launched in 2016 with her first event DRINXX) and most recently Sundress Sandals and Shades Inc. She is also a Realtor and a writer and passionate about her vision. The organizer is known for such events as DRINXX, Bon Ami, Sundress Sandals and Shades and newly added, Sorrel. She has solidified her self amongst a field of men as one of the leading and well respected promoters in South Florida.