Bollywood Horror XV Halloween Costume Dance Party with Anjali and The Kid
Description
Bollywood Horror XV Halloween Costume Dance Party
Featuring hosts and resident DJs Anjali & The Incredible Kid
plus special guests
Splinter Dance Company (Seattle)
Sasha Khetarpal-Vasser (Portland)
Gulabi Gang (Portland)
& resident dholi Adam McCollom (Seattle)


Saturday, October 28th, 2017
The Analog Theater
720 SE Hawthorne Blvd.
Portland, Oregon
9PM-2AM
$10
21 + w/ proper ID
The longest-running

Bollywood

Halloween party in the world is a Portland original, a wild dance party celebrating fifteen years of raucous costumed merriment hosted by DJ Anjali and The Incredible Kid. The centerpiece of every

Bollywood

Horror

is the costume contest hosted by Anjali with fabulous prizes from rad local businesses for the best costumes. Featuring only the wickedest beats from the subcontinent: cower at the thundering dhols, shiver at the piercing wails of

Bollywood

divas.
The night features specially-commissioned psychedelic
Bollywood
Horror
v
isuals remixed by Micah Schmelzer and Deai from Anjali and The Kid's vault of South Asian
horror
.
Anjali and The Incredible Kid won Best DJ in Willamette Week's Best of Portland 2016 Readers' Poll and are currently in the top five finalists for Best of 2017. The Portland Mercury visited ANDAZ in 2016 and said, "last month's was WILD. When I arrived around midnight, the Analog Theater's upstairs was jam-packed for one of Portland's danciest dance parties."
Sasha Khetarpal-Vasser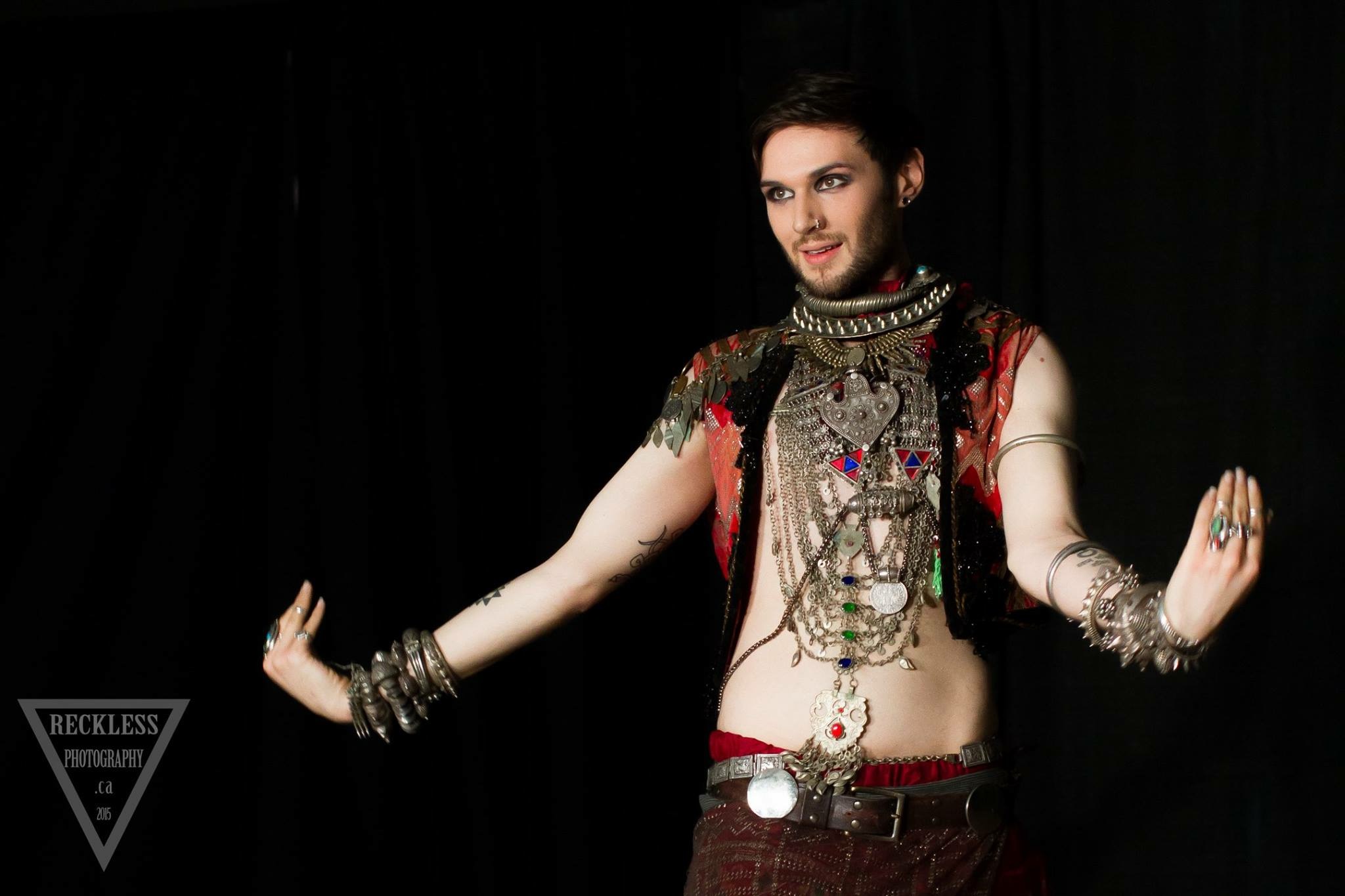 For the last six years my dance has captivated my life and has become something of sacred dedication. I first discovered belly dance in Boston at the age of 17. It was love at first sight. As a male belly dancer I am forced to deal with boundaries of gender in a predominately female dance. Playing with the fluidity of harsh and delicate movement. I have performed, organized and helped to establish the fusion belly dance genre in the Greater Boston area. I have both produced and organized events in and across New England. In my six years of training I have had the privilege to perform at venues across the country. I recently moved to Portland, OR to study under Rachel Brice at Datura Studio. I would like to thank all of my lovely teachers for their support and wisdom.
Adam McCollom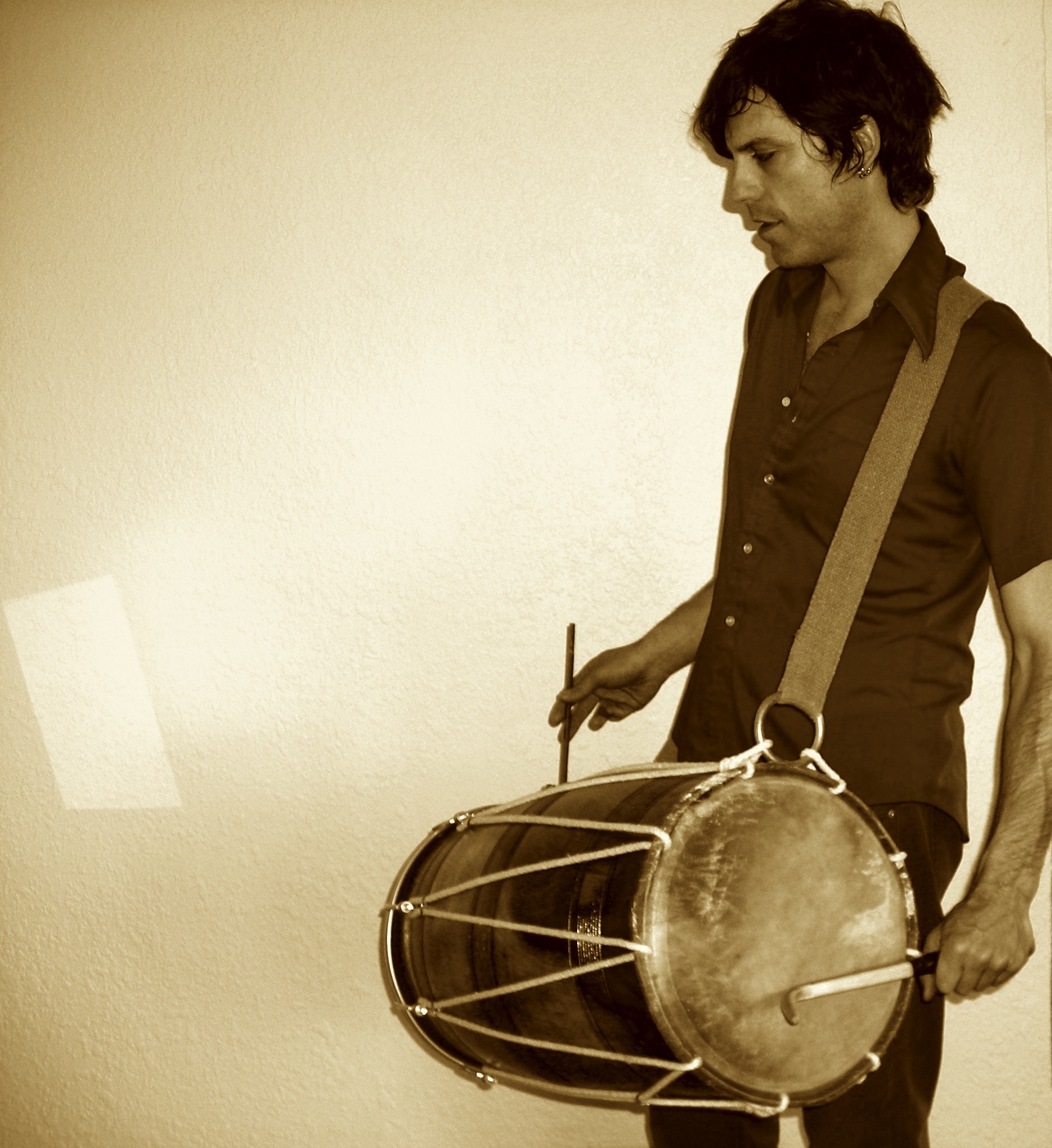 Gulabi Gang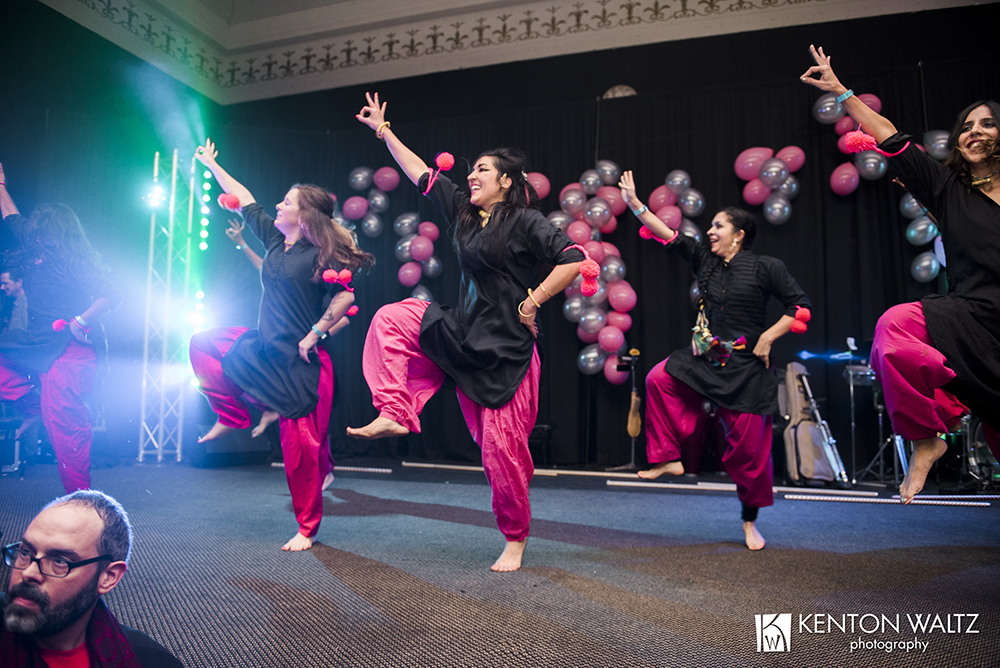 Anjali & The Incredible Kid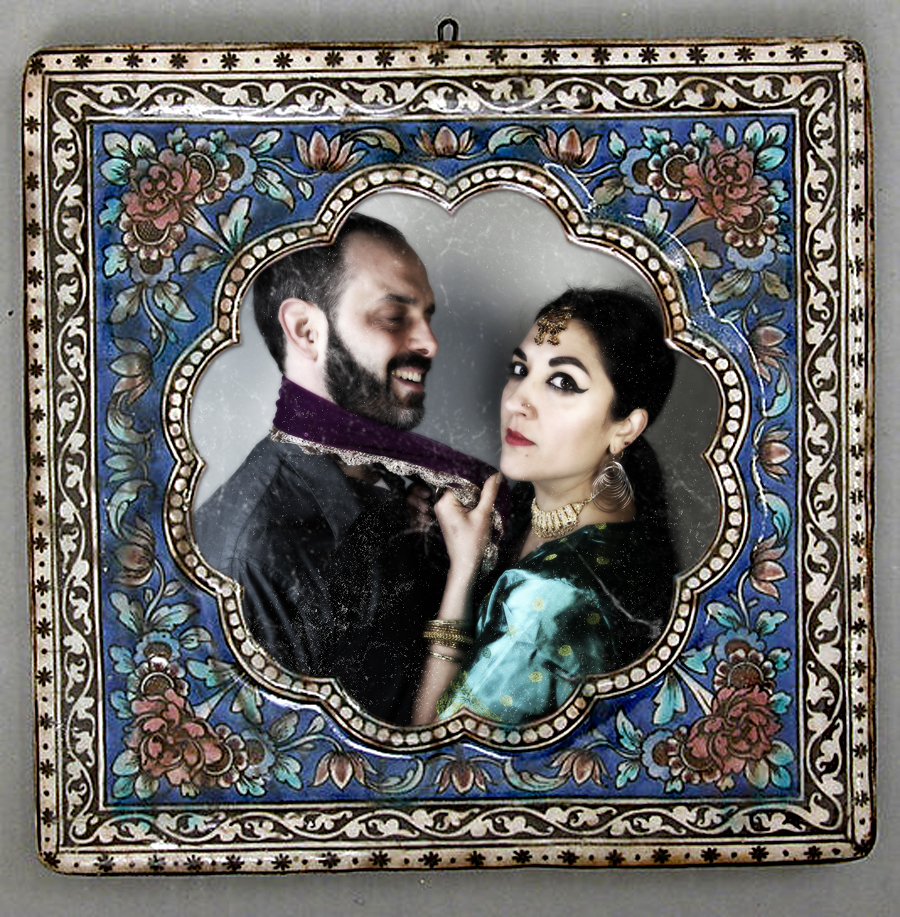 DJ Anjali and The Incredible Kid have spent more than fifteen years igniting dance floors with cutting edge music not limited by borders or language. They host the longest-running Bhangra and Bollywood party on the West Coast, co-founded the Pacific Northwest's first Global Bass dance party and host two weekly radio shows on XRAY.FM and KBOO.FM. Few DJs can be said to have changed the sound of their city but that is exactly what DJ Anjali and The Incredible Kid have accomplished since they first introduced Portland, Oregon nightclub audiences to the many varied sounds of Global Bass at a raucous New Year's Eve debut in 2000. They are most known for incinerating dance floors with the heavy dance floor artillery of South Asia, but the duo scour the globe for any hard-hitting music that combines local music traditions with window-rattling production. Anjali and The Kid regularly perform at festivals including five sets at the Sasquatch! Music Festival (2011), Decibel, MusicfestNW, Vancouver International Bhangra Celebration, Beloved, Photosynthesis, Soul'd Out, Portland International Film Festival, Indian Summer Festival, Kaleidoscope and the Vancouver Queer Film Festival. They have guested at the legendary Basement Bhangra (NYC) numerous times as well as Non Stop Bhangra (SF), iBomba (NYC) and Bhangrateque (Chicago.)
After making a name for themselves in their hometown's raucous house party circuit, DJ Anjali & The Incredible Kid introduced the Portland, Oregon nightclub scene to the sounds of Bhangra, Bollywood and Global Bass on New Year's Eve 2000. A series of residencies followed, beginning with a night at the legendary Blackbird, and the duo began hosting their ANDAZ dance parties in July of 2002. The party's focus on hardcore Panjabi Bhangra and the latest electronic confections from the Bollywood film industry continue to pack the dance floor after 12 years. While ANDAZ was still in the bloom of youth, Anjali and The Kid founded the revolutionary dance night ATLAS (with co-host/DJ E3) at Holocene in November of 2003 to introduce Portland to Global Bass sounds such as: Balkan Beats, Reggaeton, Funk Carioca, 3Ball Guarachero, Digital Cumbia, Urban Desi, French and Arabic Hip-Hop, Rai N B, Reggada, Dembow, Dubstep, Kuduro, Merengue Urbano and a host of other local and diasporic future musics. ATLAS was a vital party in Portland nightlife and the Global Bass scene internationally for more than nine years and remains the longest-running night in Holocene's history. In 2013 Anjali and The Kid initiated TROPITAAL: A Desi Latino Soundclash, their latest project.
They have supported artists as diverse as A Tribe Called Red, Bomba Estéreo, Tigerstyle, Balkan Beat Box, Major Lazer, Skrillex, Flying Lotus, Saini Surinder, Digable Planets, Delhi 2 Dublin, Sleigh Bells, Glitch Mob, Dengue Fever, Blockhead, Uproot Andy, Hindi Zahra, Toy Selectah, Quantic, Opiuo, Bonobo, Gold Panda, Maga Bo, Poirier, Plastician, Kultur Shock, Ghostland Observatory, State of Bengal, Karsh Kale, DJ Rekha, DJ Spooky, CeU, Antibalas, Nickodemus & Joro-Boro
Date and Time
Location
Refund Policy