Description

and

presents:

BollyDoll, a Live Cinema, is a live music and dance show based on an old Indian epic dating back to 1000 BC created by acclaimed visual artist and singer Amrita Sen and composer and electronic musician Anthony Marinelli.

Uniquely presented on a 360 degree screen and stage, the show incorporates immersive animation, music, and dance to transport an audience of all ages to a distant time and space.
DATE: Friday, March 22, 2013
Early Show 7:00 p.m.
with Authentic Indian Food served and available to purchase
after the early show and before the later later show
provided by No Tomatoes
RECEPTION for both shows between 7:00-9:00 p.m
Later Show 8:30 p.m.
For more information visit the BollyDoll site: www.bollydoll.com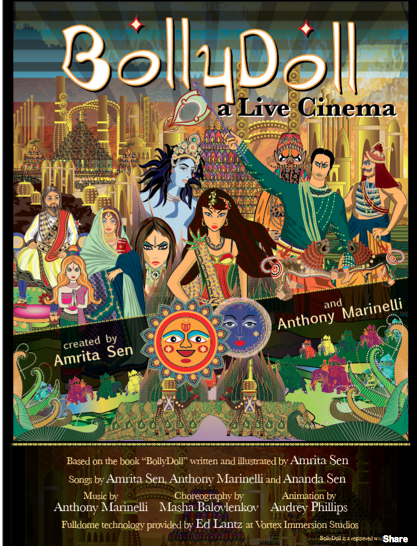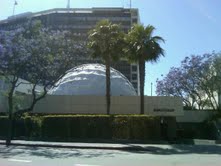 The Vortex Dome
Prepaid Tickets $30
Tickets with dinner included $40
Tickets at the door $35 with dinner $45
Organizer of "Bollydoll" A Live Cinema Experience
Vortex Immersion Media is an Entertainment Technology Boutique and International Design and Project Management firm specializing in immersive and interactive displays, systems and programming. VIM utilizes cutting edge design aesthetics in combination with state of the art technology to create high-end entertainment venues, and to enhance events trade show displays, and advanced visualization solutions.
c3: Center for Conscious Creativity is a 501(c)3 whose mission is to create a better future through arts and media.