Due to COVID gathering limitations in the Santa Cruz area, the event date has been changed to August 27, 2021.
About this Event
Come spend a weekend with new friends, learning new approaches, fun for your soul.
Are you ICAgile certified as an ACC, ENT, CAT or ICE?
This is the first retreat of its kind. Never before has a retreat focused solely on ICAgile certified coaches. This event will be special, memorable even. At the end of the event, we want this to be the retreat not to miss! The retreat center is one dedicated to wholeness and wellness. As such, this retreat facility is smoke, alcohol, and drug free.
"Boldly Be the Gift" is designed to be a transformative weekend set with the intention of reminding coaches what gifts you are to the organizations and the people you serve. To allow you to refuel so you can be the best version of yourself.
There will be such activities as a movement expert teaching us how to physically and mentally ground ourselves in tough conversations/situations, a certified labyrinth facilitator to guide us through a focused labyrinth walk, and of course, amazing sessions. A more detailed agenda will be handed out upon arrival, but the below information will give you a sense of your weekend at Emergent Agile Retreats' "Boldly Be the Gift" retreat.
Friday check in at 3pm, connect with one another, look into the meme wall, and sign up for the labyrinth walk and peer coaching in the coaches clinic.
Meals on Friday are as follows: Dinner, mixer w/mock-tails & dessert in the evening
Saturday will start with optional guided meditation in the Redwood Chapel
Our program starts in the morning and runs all day, but there will be down time built into the schedule and there are a number of beautiful spots on the grounds to have personal reflection time. There will be multiple sessions of the labyrinth walk limited to 15 people at a time.
We close our day with an old-fashioned campfire. Get ready for a roaring good time. They say in coaching we bring the container and they bring the content. We are asking you to bring the content. Are you a musician? Please feel free to bring a musical instrument to play at campfire. Have a funny Agile skit (non-Agile is okay too)? Bring it Have a funny Agile story to tell? Tell it! Recruit participants for any skit or musical ensemble during Friday night's mixer.
Meals on Saturday are as follows: Breakfast, morning snacks, lunch, afternoon snacks, dinner, s'mores at campfire
Sunday will start with optional guided meditation in the Redwood Chapel
Our rooms need to be vacated by 10am, but our program runs until 2pm.
Meals are as follows: Breakfast, morning snacks, lunch
If you do not currently hold one of the above certifications, you can still attend if you are registered to attend before August 28, 2020. Email info@emergentagileretreats.com with questions.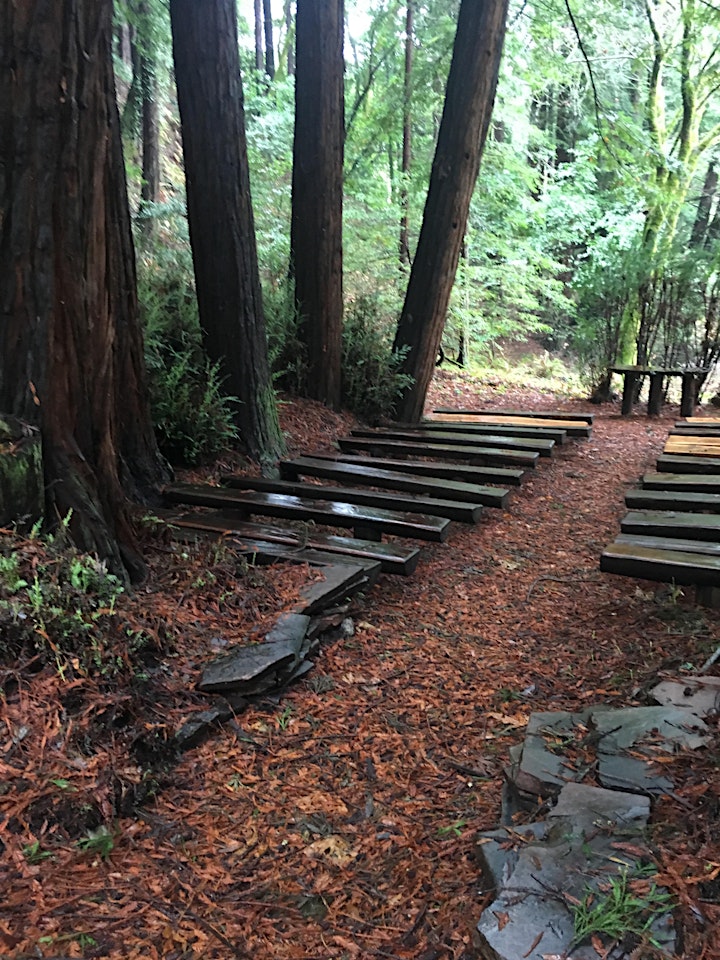 We are proud to be sponsored by: ICAgile, Outformations, and Monarch Agile with donations of supplies and materials as well as monetary gifts to make our event affordable and extraordinary.