Bold Speaking - Sharpen Your Message, Increase Your Impact with JAN FOX
Description
ARE YOU:

✦ Presenting to people, but not persuading as effectively as you would like?
✦ Communicating lots of words, but not connecting with the clients?
✦ Leading a team, but not delivering your vision with passion?
✦ Creating new concepts, but not reaching your "Thought Leader" potential?
Researchers say that it's not just what you say, but HOW you say it that matters.
This dynamic, interactive, action-packed seminar guarantees that you will walk out a more powerful, compelling client advocate. You'll see and feel quick results with laser coaching tips from The ((BOLD)) Speaker System©.

✦ Learn one physical move that makes your new confidence seem almost palpable.
✦ Use your hands deliberately. Delete "Dreaded Hanger Disease".
✦ Fix what you don't like about your voice type. Do you know it?
✦ Avoid the voice "Flat line".
✦ Cure the "uhms", "errrs", and "ahhs" – your sure message blockers – once and for all.
✦ Stop "Stall Language" that keeps you from getting to your close.
✦ Figure out where your eyes should REALLY look? And how LONG should you hold eye contact?
✦ Work the room like a pro. You'll see what you need to do to deliver with power. ✦ Develop your Visual Rhythm. ✦ Cure Speaker Jitters. ✦ Learn steps to cure the Mind Blip – when you forget what you should be saying. ✦ Deal with "Death by Podium".
✦ Understand Q&A is not the enemy. How to handle the difficult questioner. ✦ Put the POWER in your ppt. Make it memorable.
✦ Learn to use the proprietary 20 Minute Talk Outline Template. Makes making a presentation easy! ✦ Learn the EVA method to show Empathy, Validation, and Advocacy – almost an instant cure for "NO".

DEVELOP BUSINESS STORIES Are you using stories, metaphors, case examples with the clients? If not, your impact cup is only half full. Work with Jan's Quick Story Outline to start a library of usable stories. You have had many client successes. These are your best sellers! Stories change the pace of a meeting, the direction, the mood, the opinions, and even the financial outcomes.

THROW OUT THE PITCH Get OFF the Elevator. Throw Your Pitch Away. Practice the CHAT First, Pitch Later. Method© for winning clients. Engage. Relate.

REAL-TIME PRACTICE Participants will have a chance to experience laser coaching and will receive instant critiques. Fast results
GUARANTEED. Each participant receives a minibook of 5 Minute SPEAK TWEAKS© Practice Plans to do anywhere.

ABOUT THE SPEAKER: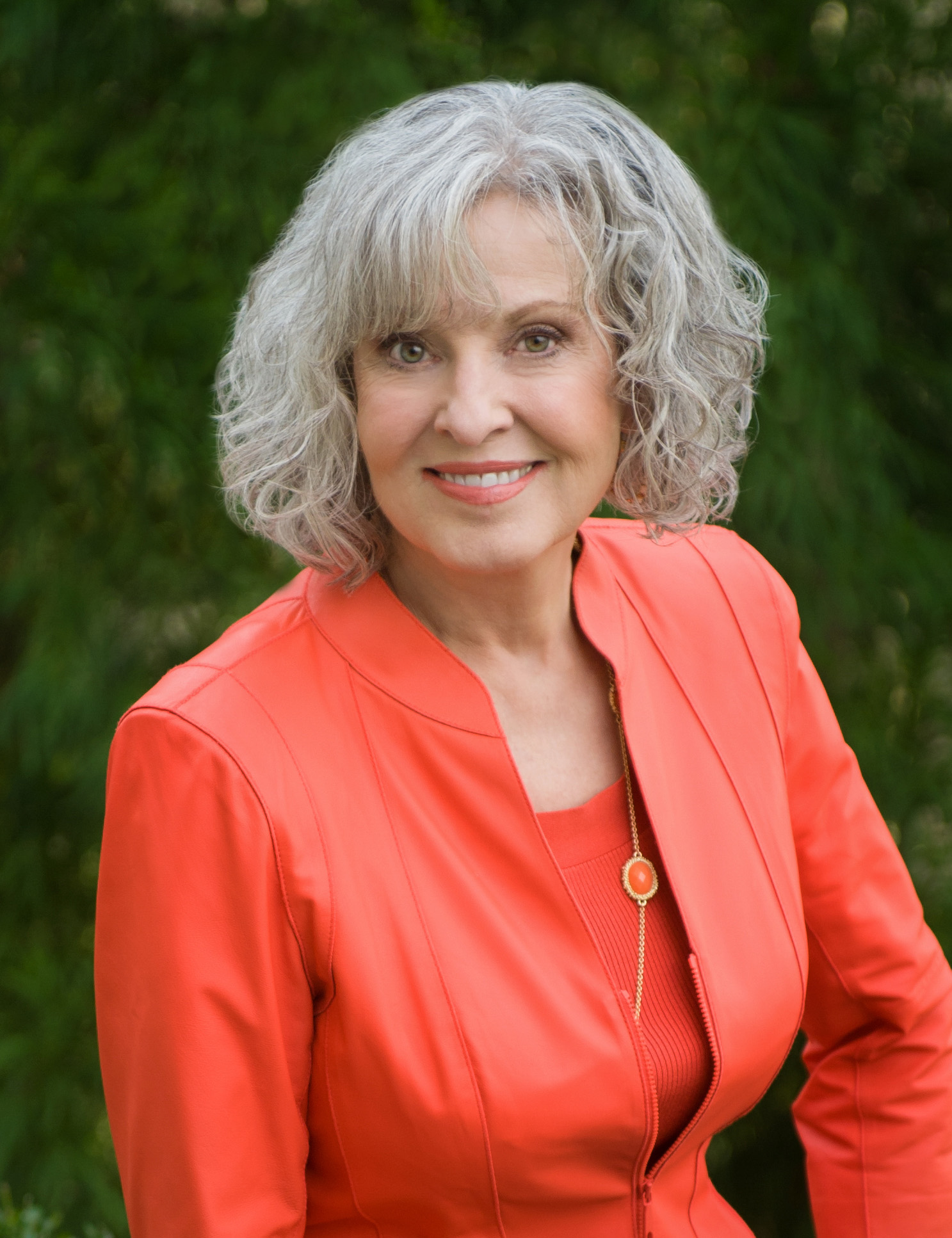 Jan earned 3 Emmys at WUSA TV9, CBS, in Washington, DC. At the NBC station in Portland, ME, Jan helped the news ratings jump from # 2 to # 1, with a huge 51% market share! A Portland News Director recently said, "Jan Fox is revered in Portland in perpetuity. She took the station from #2 to #1 back in 1986, and we never looked back!" In Boston at ABC, she hosted an Emmy Award Winning talk show.

LIFE AFTER TV Invitations to speak and coach kept coming, so Jan started her business: Fox Talks. She teaches CEOs, Business Leaders, Entrepreneur Groups, and Sales Teams to speak to their fullest potential. She believes that ((BOLD)) Speaking can: ✦ Advance Your Purpose ✦ Increase Your Impact ✦ Sell Your Products and Services ✦ Help You Lead with Conviction
4x Emmy Winner

About Jan JAN FOX
LONG LIST OF AWARDS Jan has received many Civic and Media Awards: Best National Consumer Affairs Reporter of the Year - American Cancer Society Vision Award - Toastmasters Communications and Leadership Award - Virginia Governor's Safety Award - NSA DC Member of the Year. Jan holds an M.ED. from Lesley University, where she also directed and taught in the Graduate Teacher Outreach Program. She is a member of the National Speakers Association, serving on the board of the DC Chapter for 2 years, and sits on the Women in Business Advisory Board at George Mason University.

LOTS OF SURPRISES You'll have to ask Jan how she got her job at CBS-DC. She sent something LIVE in a box. Find out why you get a Cake Pop at her events. Be prepared for UBER Interaction.
✦ Engage Your Teams ✦ Show Your New-Found Confidence ✦ Get Your Business on TV ✦ Make your clients love you more

PARTIAL LIST OF CLIENTS Jan has keynoted and trained at many government agencies, plus Marriott, IBM, Verizon, ACCENTURE/Agilex, Billy Casper Golf, U.S. Coast Guard, DC Board of Trade, Vistage, SYMANTEC, Citrix, Brookings Institution, NITZE School at Johns Hopkins University, American Translators Association, National Association of Pet Cemetery and Crematoria Owners. She has coached more than 4 dozen TEDx Speakers and hundreds of CEOs and Managers.