Bold City Contemporary Ensemble Historic House Concert & CD Release Party

Saturday, June 3, 2017 from 6:30 PM to 10:00 PM (EDT)
Event Details
Join us for an unforgettable evening with one of Jacksonville's most extraordinary new musical groups, the Bold City Contemporary Ensemble. Made up of some of the superstars of the Jacksonville symphonic scene, BCCE is a group of classically trained musicians who believe passionately that their tradition can be successfully continued through the performance of very new music.  For all those who say classical music is dying, they vehemently disagree and prove the opposite is true through a series of engaging, outside-the-box performances.  Think you know classical music and how classical musicians play? Think again!
Don't miss the chance to hear this company of Jacksonville's most-talented classical musicians in the intimate living-room setting of my historic Riverside home, up-close and personal. This Saturday evening concert includes complimentary wine, beer, and soft drinks, as well as neighborhood-style refreshments (bring a plate or small tray of your favorite hors d'oeuvres). Meet the musicians and enjoy socializing with some of our city's most interesting people.
This house concert is expected to sell out quickly, so get your tickets now!
The evening's performance features original music by Piotr Szewczyk, Darius Milhaud, and electronic-acoustic Improvisation with Boja Kragulj.  Modular in design, the BCCE ensemble ranges in size from 2–13 players, accommodating instrumentation for a variety of newly composed works.   Without the formality and constraints of a concert-hall, BCCE interacts with its listeners to create an immersive, all-sensory experience.  This evening's performers will include Piotr Szewczyk, Philip Pan, Galen Dean Peiskee, Scott Erickson, Linda Minke, Charlotte Mabrey, Matt Monroe, and Boja Kragulj. Join members of BCCE as they celebrate a debut CD release on the major Navona label. 

All proceeds from this concert will benefit the Jacksonville Historical Society, one of the city's oldest cultural institutions. The funds will support the Historical Society's efforts to preserve our rich heritage and to educate and inspire the greater Jacksonville community to value its history.
Musician Profiles: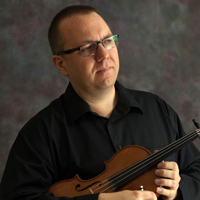 Dr. Piotr Szewczyk (violin)
Polish-born violinist/composer is a violinist in the Jacksonville Symphony in Florida and the creator of Violin Futura Project, released on Navona Records in 2016. As a composer, Szewczyk (pyo-ter shef-chick) has received awards from The American Prize, Project Trio Competition, Flute New Music Consortium Competition, Shuffle Concert Competition, American Modern Ensemble, Rapido! Composition Contest, Third Millennium Ensemble, American Composers Forum, and others. His music was featured on NPR Performance Today, the CBS Early Show, and has been performed by Atlanta Chamber Players, Trio Solis, Alias Ensemble, Dover Quartet, Carpe Diem String Quartet, Vega Quartet, Sybarite 5, Juventas Ensemble, New Music Raleigh, New World Symphony, Jacksonville Symphony, FSU and UNF Orchestras and at Eastern Music Festival, Ravinia Festival, Colorado Music Festival, St. Augustine Music Festival. www.VeryNewMusic.com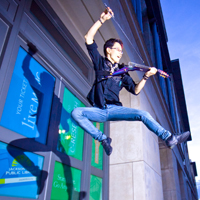 Philip Pan (violin)
Philip Pan was born in Schenectady, NY to Chinese immigrants. His teachers include William Kroll, Felix Galimir, Jens Ellerman and Dorothy DeLay.  After receiving his M.M. from the Juilliard School he became Concertmaster of the Jacksonville Symphony Orchestra and retains that position today. In addition to his orchestral duties, Philip and flutist Rhonda Cassano have founded many concert series including Bach and Beyond and Sound Effects at MOCA and are the curators for classical music at the Cummer Museum. He works in diverse musical styles from bluegrass to prog metal as a performer, arranger and composer.  He is currently the violinist in the indie folk band, Canary in the Coalmine.  His instruments include an 1837 August Bernardel, a five-string violin by William Ragsdale, a seven-string electric Viper by Wood Violins and bows by David Forbes. A sports enthusiast, he enjoys running, hiking, cycling, skiing and fencing.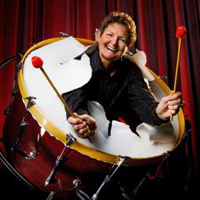 Charlotte Mabrey (percussion)
 As a percussionist and educator, Charlotte has been a prominent and inspiring local presence since 1978, when just out of the University of Illinois with a freshly minted master's in music, she was hired as a percussionist with the Jacksonville Symphony. Three years after landing that job, she began teaching percussion at the University of North Florida. Although she is now retired from the University and is no longer a core member of the Symphony, she remains the figurehead for not only strengthening the local left-of-field music community but for introducing audiences to more obscure and experimental music. She has taught and inspired thousands of students during her long career, and she continues to delight audiences with her inventive performances with every imaginable instrument from marimbas to bongos.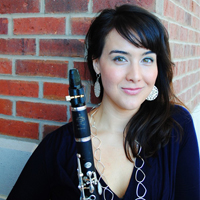 Dr. Boja Kragulj (clarinet and electronics)
Uniquely geared to teach musicians of the next generation, Boja Kragulj gives "well-rounded" new meaning.  A Fulbright Scholar who specializes in non-traditional wind techniques, Kragulj is also known for her sensitive performance of the standard repertoire.  Outside her private studio of clarinetists, Kragulj is an award-winning theory and ear-training instructor, and is a music technology specialist trained at the Berklee College of Music.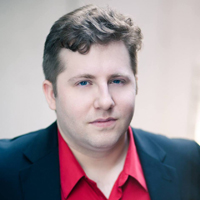 Galen Dean Peiskee (piano)
Galen Dean Peiskee, Jr. is currently a student at Florida State University, where he is in the process of acquiring a DM in collaborative piano. Before moving to Florida he worked as a freelance pianist in the Dallas/Fort Worth metroplex accompanying numerous faculty, student, and guest artist recitals at Texas Christian University and Texas Wesleyan University, where he was a vocal coach for two years. Mr. Peiskee has a MM in Accompanying from Florida State University, and an Artist Diploma from Texas Christian University, where he earned his BM degree. His past teachers include Sandra Siler, John Owings, and Jose Feghali. He currently studies with Dr. Timothy Hoekman. As a pianist he has performed in Poland, Italy, Austria, Greece, Cuba, and Bolivia. An avid chamber musician, he is a member of the Emerald Trio, Young-Peiskee flute-piano duo, the Bold City Contemporary Ensemble, and the Cerulean Trio, finalists in the 2016 Chesapeake Chamber Music Competition.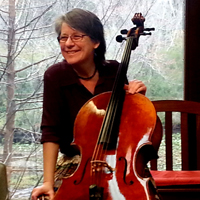 Linda Minke (cello)
Cellist Linda Minke's earliest experiences playing contemporary music were as a member of the Rochester High School Jazz Band, in which she played electric and upright bass. While pursuing her bachelors degree in Cello Performance at Northern Michigan University, Minke was a founding member of The Marquette Contemporary Ensemble, a group which modeled itself after The Paul Winter Consort. Linda participated in the Memphis New Music Festival while she earned her masters degree in Cello Performance at University of Memphis (formerly Memphis State University) and for several years afterward, while she was assistant principal cello with the Memphis Symphony. Linda has lived in Jacksonville since 1993, playing with the Jacksonville Symphony and free-lancing in the area. She has enjoyed playing with local singer-songwriters such as Mark Williams, Terry Whitehead, and Mike Bernos. Her son, Victor Minke Huls, is an emerging cello virtuoso/orchestral conductor. Minke is married to Jacksonville's former public radio celebrity Landon Walker.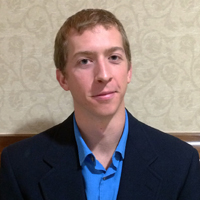 Scott Erickson (oboe)
Oboist Scott Erickson has become a frequent performer in many orchestras including Jacksonville, Pensacola, Tallahassee, Ocala, and Albany, Georgia. He is currently pursuing a doctorate in oboe performance from Florida State University, and will be performing as Principal Oboe of the Orquesta Sinfónica Nacional in La Paz, Bolivia throughout the summer of 2016. Born and raised in Denver, Colorado, Erickson's professional career began with the Wyoming Symphony Orchestra, and shortly thereafter he accepted the position of principal oboe with the Denver Pops Orchestra. After two seasons with the DPO, he moved to Tallahassee to pursue graduate school under the tutelage of Eric Ohlsson. Erickson attended the University of Wyoming, where he earned a bachelor's degree in both oboe and flute performance. After two years of performing in the Rocky Mountain region, he began his master's degree at Florida State University. His primary teachers include Eric Ohlsson, Lindsey Bird-Reynolds, and Nicole Riner.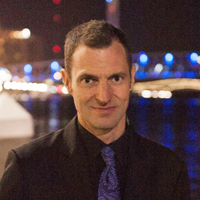 Matt Monroe (French Horn)
Matt Monroe became a father in 2011 and has been infinitely inspired and frequently fatigued ever since.  His boys are passionate about singing incessantly, exploring new local playgrounds, Legos, and role playing as R2-D2 and Luke Skywalker.  Matt's other idols include Elon Musk, future inhabitant of Mars, and Joe Maddon, The Windy City's ultimate performance anxiety guru.  2003 started a decade of freelancing and teaching young hornists in Chicago. During that time Matt performed with Chicago Sinfonietta, Chicago Opera Theater, the Kalamazoo Symphony in Michigan, and the Millar Brass Ensemble. Before that he was Fourth Horn and Orchestra Librarian with the Eugene Symphony in Oregon where his appreciation for the sport of running as well as craft brewing grew. He has held the position of Second Horn with the Oregon Ballet Theatre Orchestra in his hometown of Portland since 1999. Playing the Nutcracker there is a tradition that completes his holiday celebration every year. After arriving in Jacksonville Matt created A Lonely Horn to inspire young musicians and to share his music with friends near and far.  It is a weekly YouTube show dedicated to the performance of music for solo horn.  He has reestablished his teaching studio in Riverside, and performs with the Coastal Symphony of Georgia and the Jacksonville Symphony.  
Here are a few video links for the Bold City Contemporary Ensemble:
 http://www.youtube.com/watch?v=Q2aMKJPJGyU
https://www.youtube.com/watch?v=F-u4yVZsm9k
When & Where
2821 Riverside Avenue
Jacksonville, FL 32205


Saturday, June 3, 2017 from 6:30 PM to 10:00 PM (EDT)
Add to my calendar
Organizer
Wayne Wood & the Bold City Contemporary Ensemble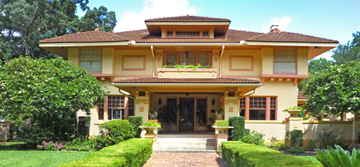 Bold City Contemporary Ensemble Historic House Concert & CD Release Party