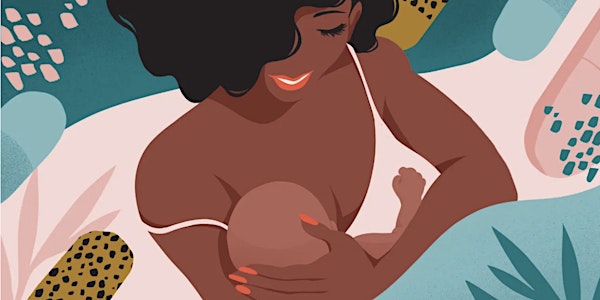 Bold Breast Virtual Breastfeeding Class SEPTEMBER 8, 2022
Are you pregnant and thinking about breastfeeding? Want to be in the know for one of the most empowering actions in your life? Join in!
About this event
Breastfeeding is a learned behavior. Are you pregnant and considering breastfeeding your baby? Join certified birth doula & certified lactation counselor Denise Bolds - for Bold Breastfeeding!
In this three hour virtual class there will be foundational aspects of breastfeeding covered: anatomy, pregnancy, birth & post-partum; hand expressing, pumping, feed positions and storing breast milk. Plus history, myth-debunking and tips/tricks. How to tell if your baby is hungry, become a baby poop expert and more!
Get ready to have a cup full of fun! Handouts will be given along with Q&A.
This class is NON-REFUNDABLE. Please note the class will stat on time using Zoom. Please have a method of taking notes as this class WILL NOT BE RECORDED!
Your Instructor: Denise Bolds MSW, Adv.CD(DONA), CLC is a certified birth doula with her own business Bold Doula. She is a successful single Mom and she self-taught herself how to breastfeed her son 31 years ago.
THE CLASS IS SUBJECT TO BE MOVED TO ANOTHER DATE IF THE INSTRUCTOR IS CALLED TO A BIRTH!!! :)
THIS CLASS IS NOT RECORDED YOU MUST BE ON TIME - ANYONE LATE WILL NOT BE ALLOWED INTO CLASS.