Boise Book Fest 2019

Saturday, June 15, 2019 from 8:30 AM to 4:00 PM (MDT)
Event Details
Calling ALL Idaho Book Addicts! 
Mark your calendars fellow book addicts! Boise Book Fest is back on Saturday JUNE 15th, 2019, bigger and better than the previous years!
There's no other event in Idaho that puts a smile on a reader like Boise Book Fest. Here are three great reason you should be at the event or you might be missing out!
✔️Sitting in a room learning about writing, publishing and marketing for future writers.
✔️Listen to authors discuss their inner thoughts while creating, building, and destroying the worlds and characters you love so much! AND ask them questions!
✔️Surrounded by books that none's every read or seen before...*takes a deep breath* *sighs*
Ah. yes. Do you smell that? It smells like magic. *hugs book close to chest with a huge grin on face*
Don't miss out on this fantastic chance to meet over 40 authors attending the event this year and finding brand new stories to fall into this summer!
Raise your hand if you're participating in the summer reading programs? If you raised your hand, Boise Book Fest is the event for you! *hint* *hint* You should check us!

No matter what you enjoy reading or what level, this year's event is gong to be huge and you'll leave the event a fully satisfied bookworm (or a bookworm's parent).
What are you waiting for? Check out our children's books authors or perhaps you're more of a thrillers kind of a reader? What about Cozy Mysteries? Or Fantasy? Perhaps Romance? The genres are endless so check us out! But a ticket now!
Have we got you hooked, yet? Are you excited to join us at the biggest, baddest Book Festival there is? Because we sure are and we can't wait to see you soon!
---
Check out more details on attending authors and/or Program Guide (subject to change without notice).
---
Attending Authors:

---
Attending Authors + Genres: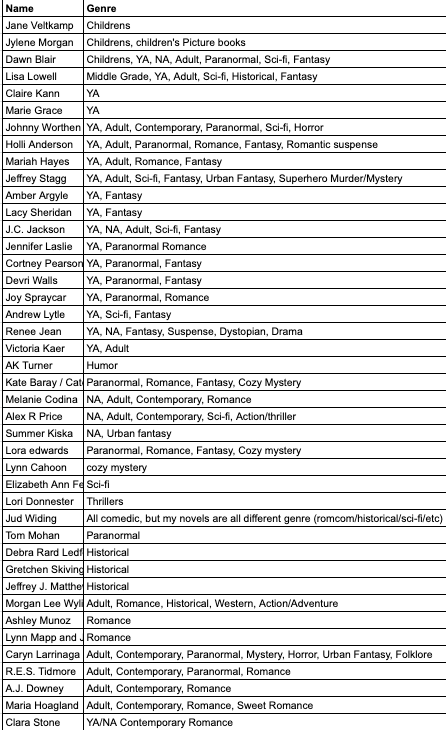 ---
Program Guide: 

When & Where

Boise centre
850 W Front St
Boise, ID 83702


Saturday, June 15, 2019 from 8:30 AM to 4:00 PM (MDT)
Add to my calendar
Organizer
Boise Book Fest Author event is all about bringing authors, future writers, and readers together under one roof.
It's a place where authors, hopeful writers, cover designers, and book fanatics celebrate their love for reading & flail over their obsession over the characters they love so dearly.
Come and meet some of your favorite authors fit for all ages and reader tastes.
If you love reading fiction books, don't miss out on this opportunity to meet some truly amazing authors that are New York Times Bestselling, USA Today Best selling, and Wall Street Bestselling authors such as: Cynthia Hand, Rachel Van Dyken, Devri Walls, and many more! Full list of authors is available at: http://www.boisebookfest.com/authors/
Bring your own books OR buy them at the event! Get them signed, take a picture or 10, and chat away with the authors!
Connect with us!
Stalk us on social media for get up-to-date information about the event!
Facebook: https://www.facebook.com/BoiseBookFest
Facebook Group: https://www.facebook.com/groups/566071943533889/
Twitter: https://twitter.com/BoiseBookFest
Instagram: https://instagram.com/boisebookfest/