BOILER HOUSE JAZZ - Oscar Stagnaro - Fabio Pirozzolo
Description
The performance begins at

8:00

; doors open 30 minutes prior.
Online sales end at 6PM day of the show. Tickets available at the door at $20/each unless sold out.
BOILER HOUSE JAZZ -Oscar Stagnaro & Fabio Pirozzolo Duo
Italian percussionist and vocalist Fabio Pirozzolo meets six-time Grammy-winning Peruvian-born bassist Oscar Stagnaro!
OSCAR STAGNARO
Hailing from Peru, Oscar Stagnaro studied at the Conservatory of Music in Lima while working extensively as a first-call session musician and live performer for many international artists and local bands. He moved to the U.S. in 1979, where he continued his studies with pianist/educator Mike Marra, and Jazz great Jerry Bergonzi. Since then, Oscar has become one of the most in-demand performers the on the East Coast. His mastery of different music styles from Jazz and Fusion to Latin, Brazilian, and South American music, has allowed him to travel the world performing with a virtual who's who in the Latin and Jazz worlds respectively. Throughout his illustrious career, Oscar has accrued four Grammy Awards with a total of six nominations.
Oscar has also been a Professor at the Berklee College of Music in Boston since 1988. He's been largely responsible for the school's development of Latin education, instituting several courses on Latin and world bass styles. Oscar has represented Berklee at the International Association of Jazz Educators conferences and has held clinics in music communites all over the world, including Peru, Puerto Rico, Costa Rica, Venezuela, Germany, Italy, Brazil, Spain. Colombia, Costa Rica, Dominican Republic, Germany Switzerland, Canada, Uruguay. He also teaches Latin Jazz Ensembles and Jazz Improvisation in the Latin Jazz Idiom at the New England Conservatory of Music. During his tenure at Berklee, Oscar has produced concerts for numerous guest artists including Israel "Cachao" Lopez, Eva Ayllon, Larry Harlow, Jorge Drexler, Ivan Lins, Issac Delgado, Rosa Passos, and Luis Enrique, among many others.

Oscar is the co-author of the "Latin Bass Book" published by Sher Music, a complete work on how to play bass lines in the Afro Cuban, Brazilian, Caribbean, and South American music styles. He has also written the Afro Cuban Slap Book published by Berklee Press/Hal Leonard. He is currently working on a a new book for Bass, Drums and Piano "New Trends in Latin Jazz" an intensive study of Latin American rhythms from Argentina, Colombia, Peru, Venezuela and Uruguay and their applications in Latin Jazz.

Oscar is a contributing writer for the Magazine "Musico Pro" for the monthly articles "Latin Bass Masters," and "Bass Concepts."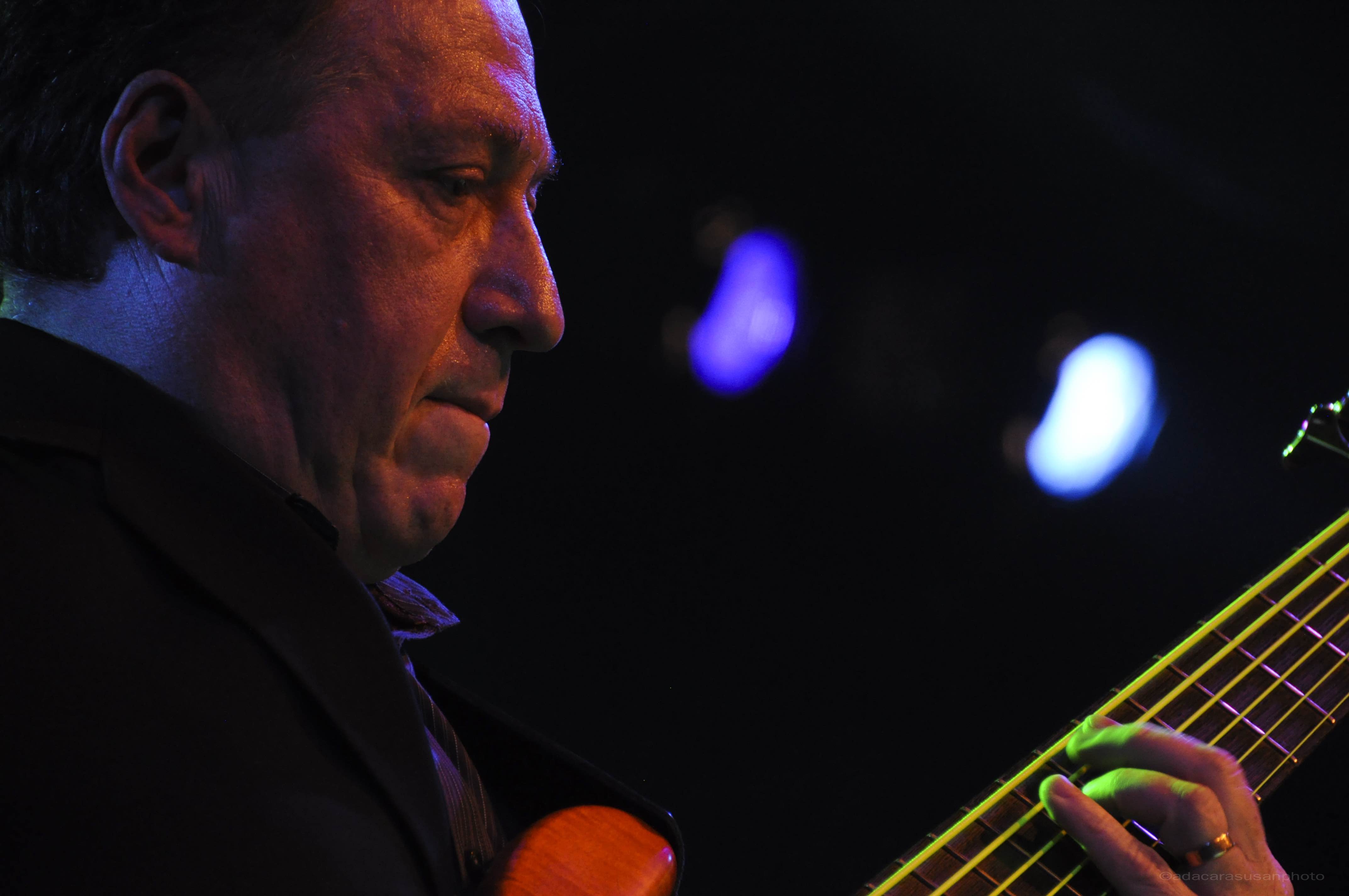 FABIO PIROZZOLO
Fabio Pirozzolo is an Italian drummer, multi-percussionist and singer currently based in Boston, Massachusetts. Originally from Terracina, Italy, he started his career as a folk percussionist, playing Italian frame drums tamburello and tammorra, in one of the most famous folk groups in his area. This experience gave him the opportunity to travel throughout Europe, playing concerts and giving lectures on regional Italian frame drum techniques.
A summa cum laude Berklee College of Music graduated, he performs in virtually any genre of music from jazz to world wusic to rock. He's the co-founder of the world music ensemble Grand Fatilla and Italian folk music ensemble Newpoli where he plays percussion and sings. Highly in demand both as a drummer and as percussionist, he's currently the drummer for The Guruganesha Band, Vanessa Trien and The Jumping Monkeys and the Union United Methodist Church Band and he's the percussionist for Revma Greek Ensemble, Musaner and Arev Armenian Folk ensemble. His experiences led him to drum for Herb Reed's Platters, Mario Frangoulis, George Perris, Jon Butcher and Petroloukas Halkias among other world class performers. He also collaborates with Berklee College world-class teachers Skip Haddenand Casey Scheuerell. He taught master classes at Berklee, Harvard and Tufts University and worked at Emerson College and Boston Conservatory as an accompanist for dance classes. He's the author of the drum transcriptions for Skip Hadden's drum book "Profiles in Jazz Drumming" and "Broken Eight's Time Feel". His transcriptions are also featured on the Italian drum magazine "Batteria e Percussioni", "Batteria", "Percussionista" and on Polish drum magazine "Top Drummer". In 2012, Fabio was accepted at Tufts University and in 2014 he completed his master's degree in ethnomusicology with a thesis titled "Central and Southern Italian Tambourines: Between Tradition and Innovation", the first-ever scholarly work in the English language entirely focused on tamburello and tammorra.

In 2015, Fabio earned the highly competitive Iguana Music Fund award. The fund will help with the production of a series of instructional videos that will eventually culminate in a commercially available DVD entirely dedicated to the art of playing central and southern Italian tambourines.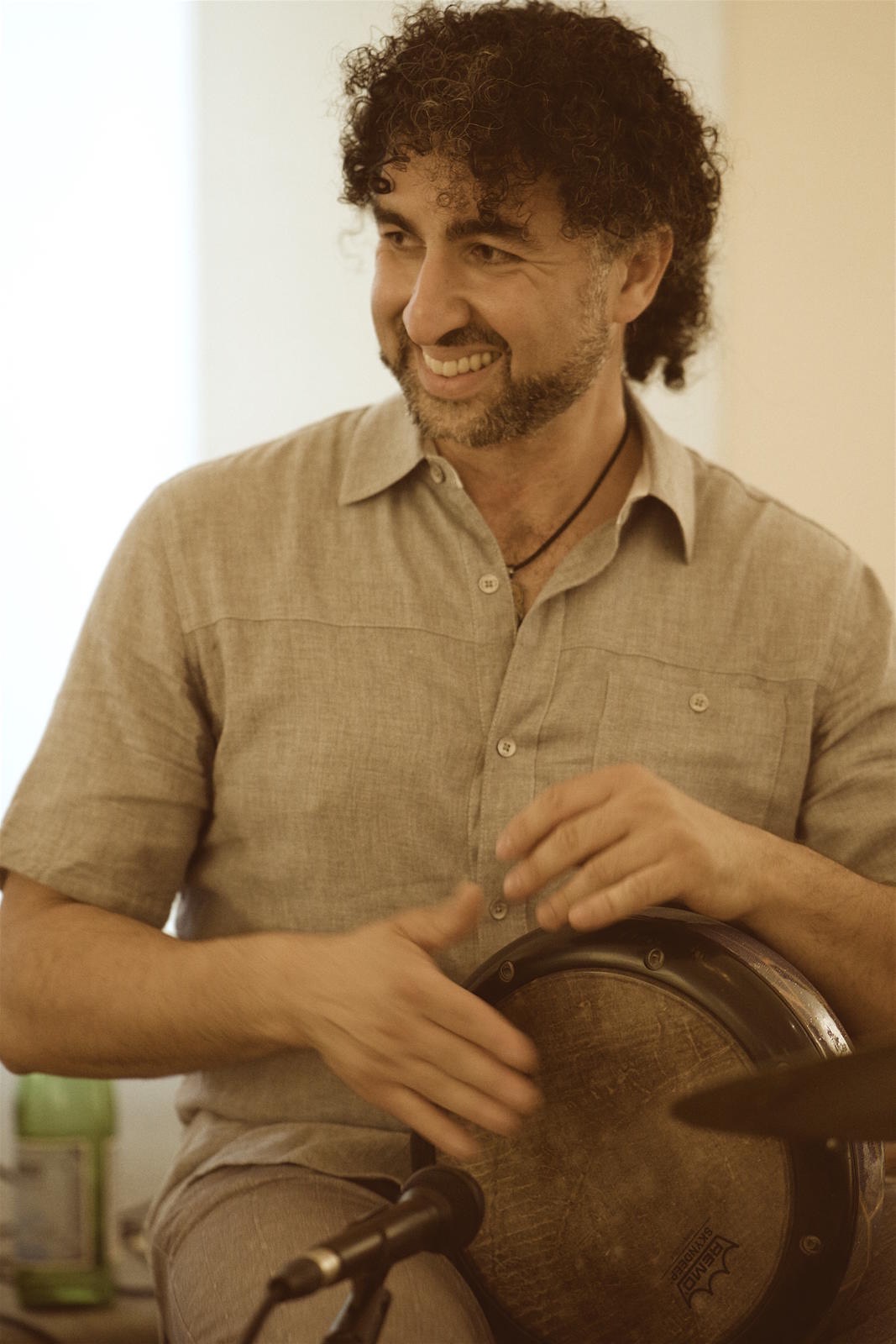 Performance begins at 8:00PM, doors open 30 minutes prior.
A beer, wine, and non- alcoholic beverage cash bar will be available


---
IMPORTANT DIRECTION AND PARKING INFORMATION FOR THE CHARLES RIVER MUSEUM
There is NO Museum Visitor Parking at the Francis Cabot Lowell Mill complex. You will be subject to tow by the Mill.
If you are coming to the Charles River Museum for the first time, it is helpful to follow the directions, map and advice below:
While the Museum's address is 154 Moody St. in Waltham, we are not right on the street but rather at the far end of the Francis Cabot Lowell Mill complex.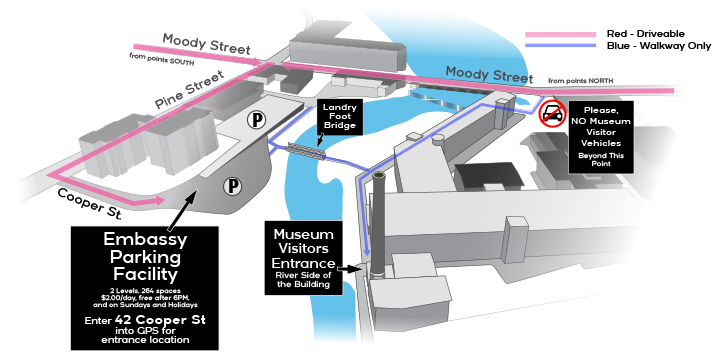 Because there is no Museum Visitor parking at the Mill, we recommend using the many public lots in Waltham. The one closest and most accessible to the Museum is the Embassy Parking Facility off Pine St. Enter 42 Cooper St into your GPS to locate the entrance to the lot. To then reach the Museum, cross the footbridge which crosses the Charles River and then keep to your right along the Mill. A brief 2-5 minute walk will bring you to our Visitor Entrance. The Charles River Museum is directly under the factory smokestack.
Please DO NOT BRING VEHICLES DOWN THE LANDRY WAY PATH. It is restricted to Emergency Vehicles ONLY and is a DEAD END with no turnaround.

If walking coming from Moody St itself, enter at the pathway immediately North of the Moody St Bridge next to Enterprise-Rent-A-Car. Follow to the right alongside the Charles River and down Landry Way along the river side of the Mill.
If you need further assistance or information, the Museum phone number is 781-893-5410
We look forward to seeing you at the Museum!