Description
The performance begins at

8:00

; doors open 30 minutes prior.
Online sales end at 6PM day of the show. Tickets available at the door at $20/each unless sold out.
BOILER HOUSE JAZZ - Joe Morris–Do Yeon Kim duo
It is with great pleasure to have the Boiler House Jazz Spring 2019 season opening event be with two incredible musicians from two very different geographical birthplaces. New England native Joe Morris, a highly respected guitarist/improvisor/educator will perform with the Korean born Do Yeon Kim, a masterful performer on the gayageum, the national instrument of her homeland.
JOE MORRIS
https://www.joe-morris.com/
Originally from New Haven, CT, Joe Morris, a leading figure in the improvisational music field on the east coast, began playing in 1969. He considers Cecil Taylor, Eric Dolphy, Leroy Jenkins, Thelonious Monk, Jimi Hendrix, and West African string music to be his major influences. Morris moved to Boston in 1975 where he further developed his unique approach to guitar playing, composition, and improvisation. His recordings are wildly eclectic, ranging from solo performances, traditional acoustical settings, to collaborative outings. The most recent of these is a recording that was just released with Do Yeon Kim called Macrocosm, where they perform improvisations using a diversity of approaches.
DO YEON KIM
https://www.facebook.com/doyeon.kim6237
Do Yeon Kim, a Seoul native, plays the gayageum, a Korean silk-stringed zither like instrument. Do Yeon has been making her own genre of music by incorporating traditional Korean music, world music, jazz, and improvisation. She has focused her career on broadly sharing and bringing new approaches to music and the development of unique techniques. Fully immersed in in traditional Korean music and Western modern works alike, Do Yeon has given several solo recitals and concerts in the US, Korea, and Europe. In 2017, Do Yeon released her first album, GaPi, with American pianist Chase Morrin and performed a sold-out release concert in Korea where the album was nominated last year for a Korean music award in the best music category. In addition to Joe Morris, she has also worked of late with Anthony Coleman. She has performed several times at John Zorn's The Stone in NYC. For a performance she gave with her group in Budapest, the press there described it as "everlasting, timeless, space-barred ...unforgettable, overwhelming."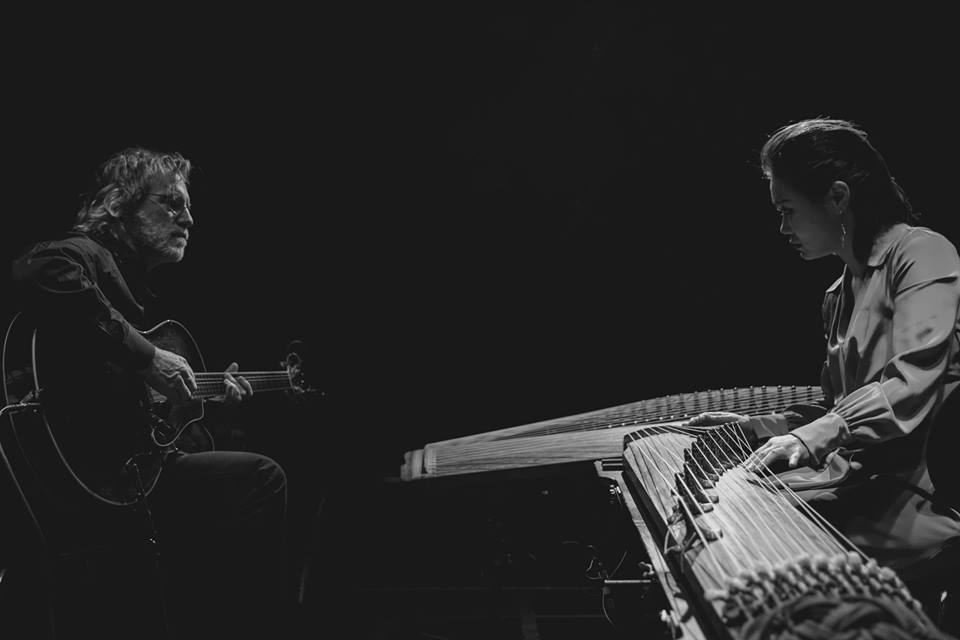 On their recent release Macrocosm, Do Yeon Kim, on gayageum, collaborates with Joe Morris on guitar for five incredible string improvisations using a diversity of approaches from both players, including pointilistic improv, rich rivers of chords, languid moments of beauty, and moments where it is difficult to discern who is playing what.
Expect some of this magic to occur at the Boiler House Jazz event.
Performance begins at 8:00PM, doors open 30 minutes prior.
A beer, wine, and non- alcoholic beverage cash bar will be available


---
IMPORTANT DIRECTION AND PARKING INFORMATION FOR THE CHARLES RIVER MUSEUM
There is NO Museum Visitor Parking at the Francis Cabot Lowell Mill complex. You will be subject to tow by the Mill.
If you are coming to the Charles River Museum for the first time, it is helpful to follow the directions, map and advice below:
While the Museum's address is 154 Moody St. in Waltham, we are not right on the street but rather at the far end of the Francis Cabot Lowell Mill complex.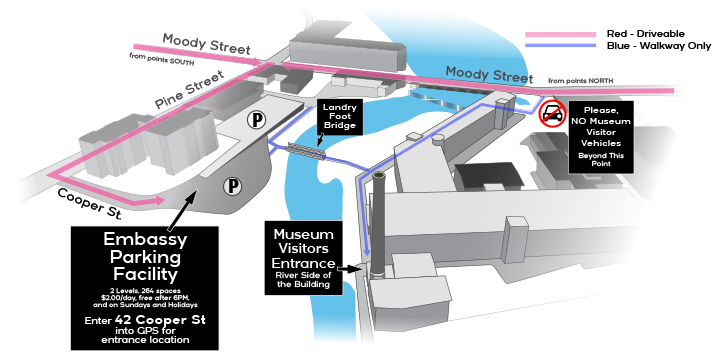 Because there is no Museum Visitor parking at the Mill, we recommend using the many public lots in Waltham. The one closest and most accessible to the Museum is the Embassy Parking Facility off Pine St. Enter 42 Cooper St into your GPS to locate the entrance to the lot. To then reach the Museum, cross the footbridge which crosses the Charles River and then keep to your right along the Mill. A brief 2-5 minute walk will bring you to our Visitor Entrance. The Charles River Museum is directly under the factory smokestack.
Please DO NOT BRING VEHICLES DOWN THE LANDRY WAY PATH. It is restricted to Emergency Vehicles ONLY and is a DEAD END with no turnaround.

If walking coming from Moody St itself, enter at the pathway immediately North of the Moody St Bridge next to Enterprise-Rent-A-Car. Follow to the right alongside the Charles River and down Landry Way along the river side of the Mill.
If you need further assistance or information, the Museum phone number is 781-893-5410
We look forward to seeing you at the Museum!