Boiler House Jazz: JEFF PLATZ & BRIAN RICHBURG JR. Duo
Event Information
Refund Policy
Contact the organizer to request a refund.
Eventbrite's fee is nonrefundable.
Description
Performance begins at 8:00PM, doors open 30 minutes prior.
Boiler House Jazz: JEFF PLATZ & BRIAN RICHBURG JR. Duo

Advance tickets $15.00, at the door $20.00
Free jazz guitarist meets funky New Orleans drummer and the result is magic!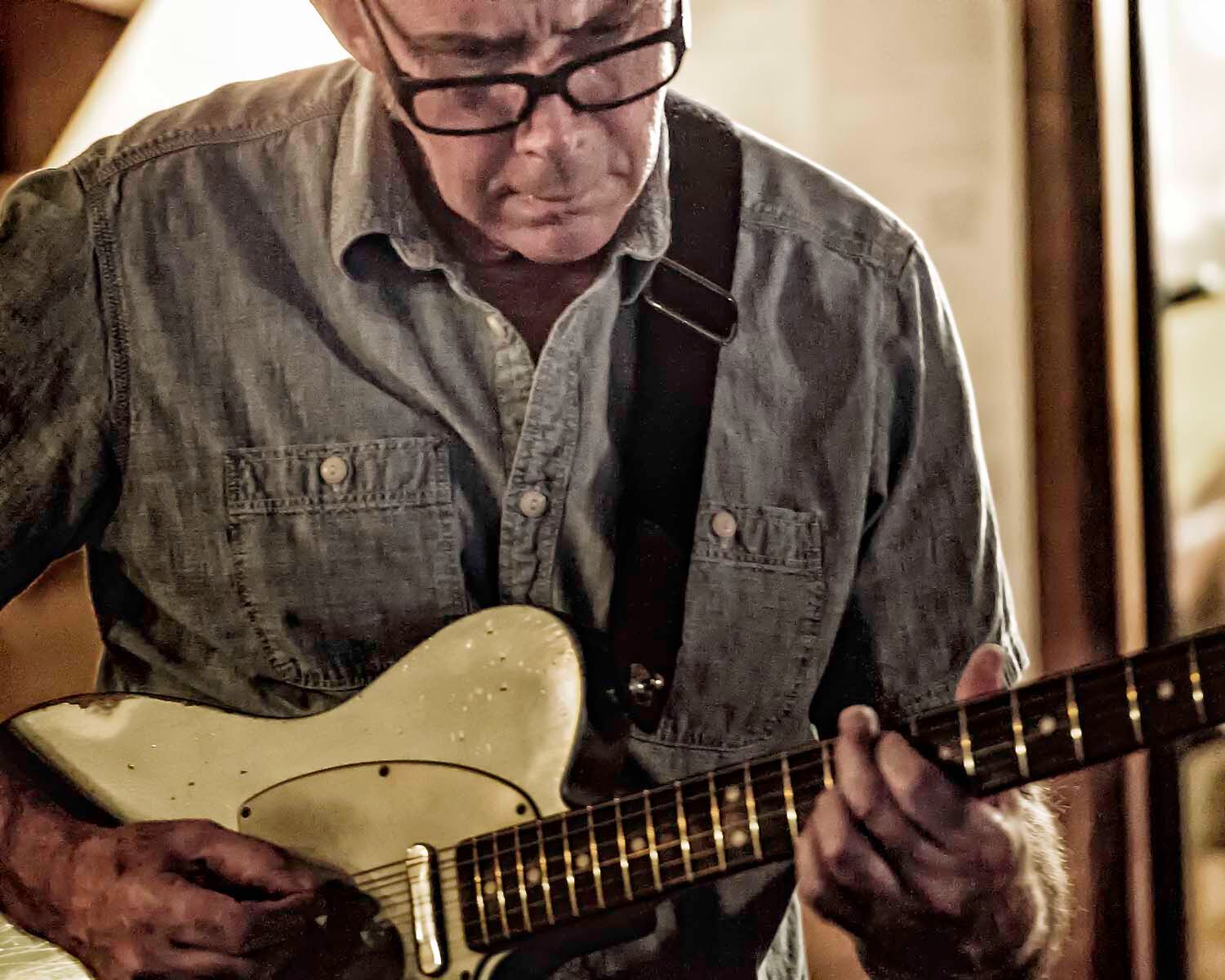 JEFF PLATZ
http://jeffplatz.com
Jeff Platz, guitarist composer, has toured extensively for the past decade throughout the US and Europe. He has performed in various music festivals worldwide such as New York City's What is Jazz? festival, the Heidelberg jazz festival, Amsterdam's Crossing Borders festival, the Munster International Jazz festival in Munster Germany and most recently the Bia Jazz Festival in Milan Italy. The Berlin based music journalist Wolf Kampmann writes, "Platz's music is generous although never accidental. The secret of its uninhibited quality lies more in Platz's playful use of the familiar where intuition, feeling, and memory are the most important navigational instruments". Jeff Platz received a grant from the city of Muenster Germany for Werkstadt Tage, a multimedia arts festival. Platz collaborated with visual artists to present a musical score for live improvisation featuring German bassist Meinrad Kneer and veteran jazz drummer Bill Elgart. In May of 2010 Jeff released his quartet cd "Panoramic" featuring New York City legend Daniel Carter on reeds and trumpet. Free Jazz.com writes, "The ensemble is a wonderful example of cohesive playing and total sound, full of lyricism". In a recent live review Downbeat magazine said "Platz's group was truly amazing, on fire!"
Jeff has been working in Italy with ensembles featuring bassist Sylvia Bolognese, multi reeds player Achille Succi, pianist Giancarlo Tossani and alto saxophonist Fabio Delvo. Platz has recorded for a variety of jazz music labels including Skycap Records, Evil Rabbit, Konnex, Glitch, and Setola di Maiale records. In 2015 Jeff performed solo electric guitar improvisations in collaboration with choreographers Janet Aisawa and Beth Soll in the Spring Forward dance festival in New York City. Most recently Platz has performed in Mexico City Mexico as part of the 13 Muestra de Musica Radical festival as well as the FIME Festival Internaciona. Platz's latest 2019 release "Theory of Colors" featuring bassist Damon Smith, drummer Matt Crane and cornet player Stephen Haynes is now available on the German label Umland Records.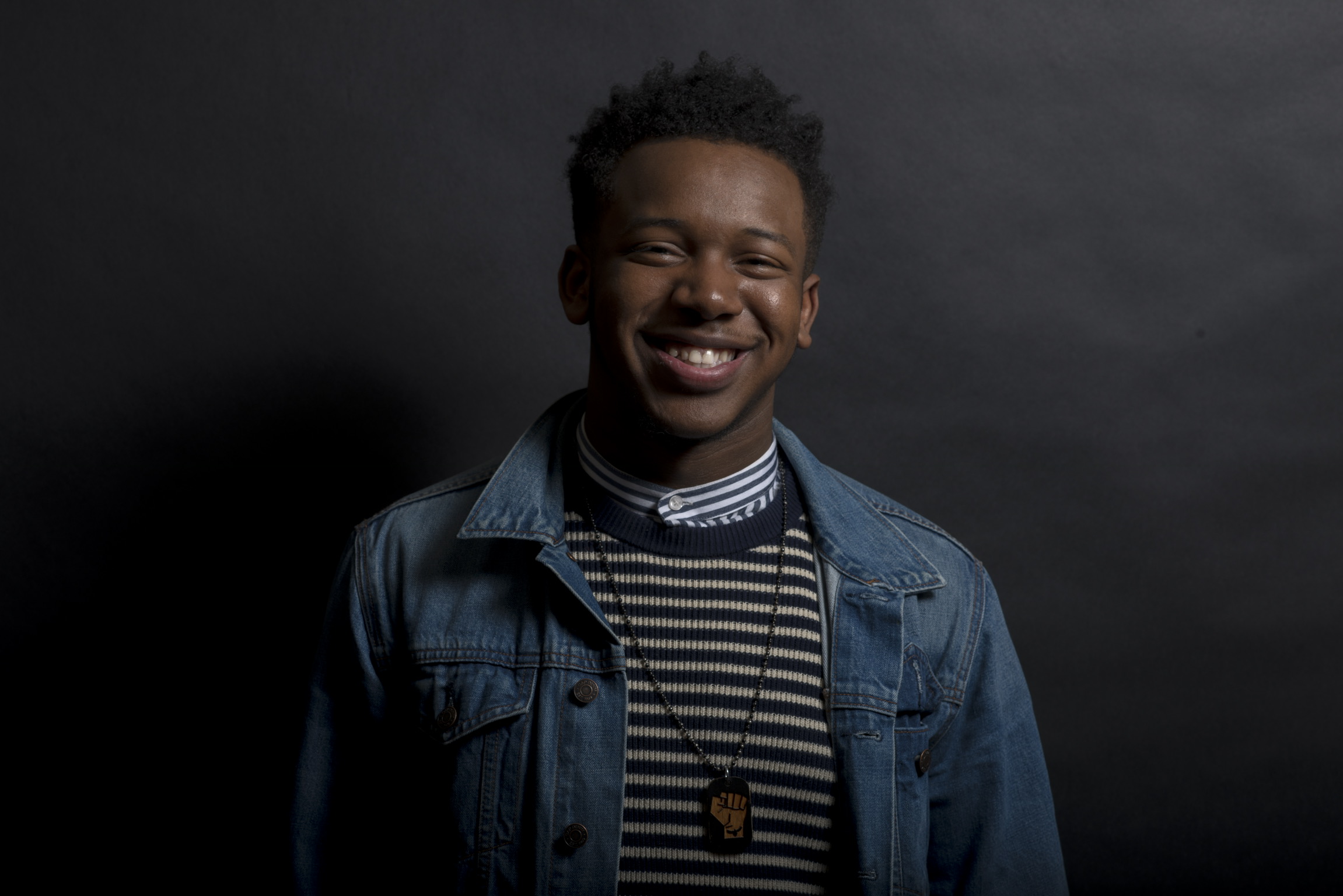 BRIAN RICHBURG JR.
https://www.facebook.com/brian.rich.37604
Drummer Brian Richburg Jr. was born and raised in New Orleans, and began playing in his father's church at an early age. Growing up in New Orleans exposed him to the diverse sounds & cultures that define the unique music of that city. Richburg's drumming incorporates the African and Caribbean inspired rhythms of New Orleans street bands.
He has appeared with Nicholas Payton, Donald Harrison Jr., Ellis Marsalis, Christian Scott, Delfeayo Marsalis, Amina Figarova, the Revolutionary Snake Ensemble, and many others.
Richburg is also an ASCAP Louis Prima Award winner.
Performance begins at 8:00PM, doors open 30 minutes prior.
A beer, wine, and non- alcoholic beverage cash bar will be available


---
IMPORTANT DIRECTIONS AND PARKING INFORMATION FOR THE CHARLES RIVER MUSEUM
There is NO Museum Visitor Parking at the Francis Cabot Lowell Mill complex. You will be subject to tow by the Mill.
If you are coming to the Charles River Museum for the first time, it is helpful to follow the directions, map and advice below:
While the Museum's address is 154 Moody St. in Waltham, we are not right on the street but rather at the far end of the Francis Cabot Lowell Mill complex.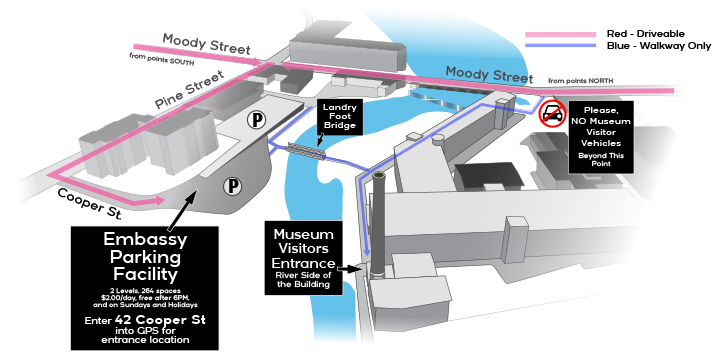 Because there is no Museum Visitor parking at the Mill, we recommend using the many public lots in Waltham. The one closest and most accessible to the Museum is the Embassy Parking Facility off Pine St. Enter 42 Cooper St into your GPS to locate the entrance to the lot. To then reach the Museum, cross the footbridge which crosses the Charles River and then keep to your right along the Mill. A brief 2-5 minute walk will bring you to our Visitor Entrance. The Charles River Museum is directly under the factory smokestack.
Please DO NOT BRING VEHICLES DOWN THE LANDRY WAY PATH. It is restricted to Emergency Vehicles ONLY and is a DEAD END with no turnaround.

If walking coming from Moody St itself, enter at the pathway immediately North of the Moody St Bridge next to Enterprise-Rent-A-Car. Follow to the right alongside the Charles River and down Landry Way along the river side of the Mill.
If you need further assistance or information, the Museum phone number is 781-893-5410
We look forward to seeing you at the Museum!