BOILER HOUSE JAZZ - Gabriela Martina - Maxim Lubarsky Duo
Description
The performance begins at

8:00

; doors open 30 minutes prior.
Online sales end at 6PM day of the show. Tickets available at the door at $20/each unless sold out.
BOILER HOUSE JAZZ - Gabriela Martina-Maxim Lubarsky Duo
The Swiss-born eclectic jazz vocalist Gabriela Martina will team with Ukrainian born pianist Maxim Lubarsky as a duo performing material they will have rehearsed together as well as improvisation they will create on the spot.
GABRIELA MARTINA
https://www.gabrielamartina.com/
Gabriela Martina is a stunning accomplished and versatile jazz vocalist/composer who can sing in four languages and is currently performing with various groups up and down the East Coast. She co-founded the In Momentum concerts which, like Boiler House Jazz. paired duos who rarely, if ever, performed as a duo, in an improvisational format. She is also a social activist who is passionate about learning about other cultures, helping to develop a sense of community, and fighting inequality and racism.
Gabriela released a album in 2016 called No White Shoes, which received a four star review in Downbeat, and represented a major step in the singer's sojourn as a 21st century musician. It featured her own compositions along with her arrangement of the Wayne Shorter piece "Witch Hunt" and Dizzy Gillespie's "Night in Tunisia". She has also had the opportunity to perform with heavyweights like Meshell Ndegeocello, Jack DeJohnette, and Angelique Kidjo. Her latest project, Homage To Grämlis, tells the story of her upbringing on a beautiful dairy farm in Switzerland. It includes Swiss traditional jodel sounds, cow bells and accordion fused with her American music influences (gospel, soul, jazz, etc.)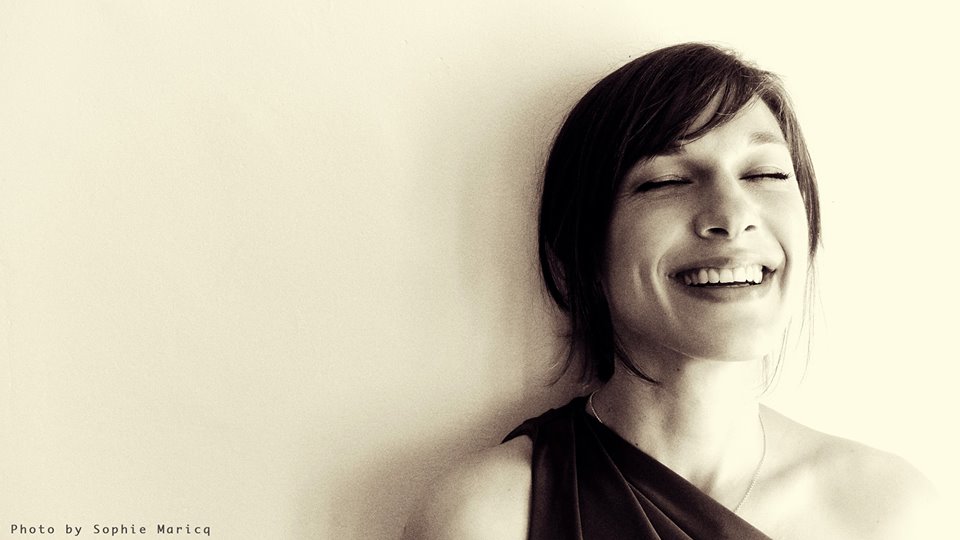 MAXIM LUBARSKY
http://www.maximlubarsky.com/
Maxim Lubarsky, a native of Odessa Ukraine, is a pianist, arranger, and composer with a rare spectrum of talent and virtuosity. He is equally comfortable performing jazz, classical, and music of Latin America.
Maxim came to the Boston area in 2001 to study jazz at the Berklee School of Music where he studied with such renowned musicians as Joanne Brackeen, Danilo Perez, and Joe Lovano. He has been involved in numerous projects and recordings. He leads his own group and also performs as a member of Gabriela Martina's group as well as the Macayu Trio with flutist Yulia Musayelyan, and cellist Catherine Bent. He has performed at festivals throughout the world and also has led master classes in China, South Africa, and Russia.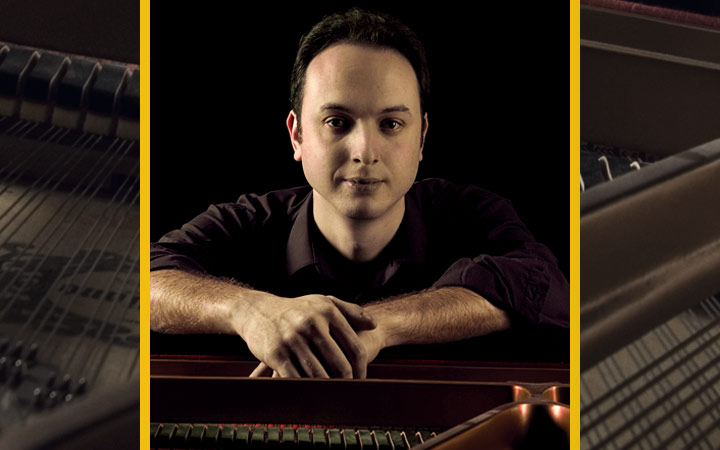 Performance begins at 8:00PM, doors open 30 minutes prior.
A beer, wine, and non- alcoholic beverage cash bar will be available


---
IMPORTANT DIRECTION AND PARKING INFORMATION FOR THE CHARLES RIVER MUSEUM
There is NO Museum Visitor Parking at the Francis Cabot Lowell Mill complex. You will be subject to tow by the Mill.
If you are coming to the Charles River Museum for the first time, it is helpful to follow the directions, map and advice below:
While the Museum's address is 154 Moody St. in Waltham, we are not right on the street but rather at the far end of the Francis Cabot Lowell Mill complex.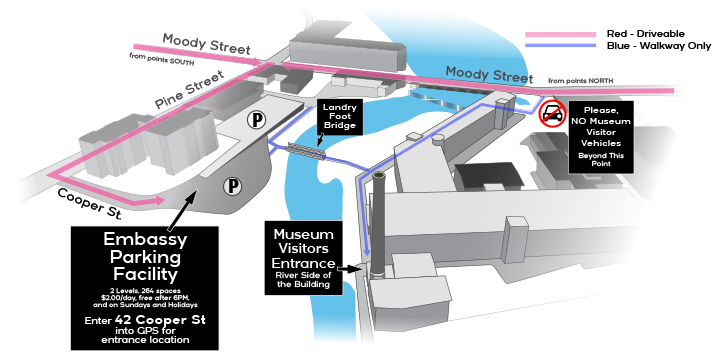 Because there is no Museum Visitor parking at the Mill, we recommend using the many public lots in Waltham. The one closest and most accessible to the Museum is the Embassy Parking Facility off Pine St. Enter 42 Cooper St into your GPS to locate the entrance to the lot. To then reach the Museum, cross the footbridge which crosses the Charles River and then keep to your right along the Mill. A brief 2-5 minute walk will bring you to our Visitor Entrance. The Charles River Museum is directly under the factory smokestack.
Please DO NOT BRING VEHICLES DOWN THE LANDRY WAY PATH. It is restricted to Emergency Vehicles ONLY and is a DEAD END with no turnaround.

If walking coming from Moody St itself, enter at the pathway immediately North of the Moody St Bridge next to Enterprise-Rent-A-Car. Follow to the right alongside the Charles River and down Landry Way along the river side of the Mill.
If you need further assistance or information, the Museum phone number is 781-893-5410
We look forward to seeing you at the Museum!